Skills / Disciplines

All Around, Draft, Dressage, Driving, Equitation, Halter, Harness, Horsemanship, Husband Safe, Kid Safe, Parade, Playday, Pleasure Driving, Ridden English, Ridden Western, Show Experience, Trail, Trail Riding, Trained, Western Riding
Additional Comments
Watch Youtube Video

Newest Video

Watch Youtube Video

Zorro a 3.5 year old gelding registered with the Friesian Heritage Horse and Sporthorse International. He is the outcome of breeding our best mare Eden and a majestic and favored classic Frisian Stallion named Xtreme. Our mare Eden has been a Grand Champion in 3'3" over fences hunter events as well as, High Points Winner and who has ran 2D times in Gymkhana patterns, is currently competing and winning at the Acton Rangers events as well as running 19 second times at the PCBRA barrel racing events and also won 2nd at a Readmond Livestock Team Sorting Competition held at the JPK arena in California 2022.... (read more) What we loved about Zoro's Sire - Xtreme was not only his finessed movement in dressage and his stunning appearance, but also his good-minded nature. He is well-mannered on the ground and in the saddle, so much so, that even a child could ride him around other stallions and mares, on trail or at public events.

Zorro was born on our ranch on June 13th, 2019 and was supposed to be my daughter's horse to grow up with. We imprinted him at birth and he was a part of the herd and our family from day one. He knew how to lead, pick up his feet, back up, load and trailer, tie and pony, etc by the time he was two weeks old. His journey was recorded and can be found on YouTube starting from the day of his birth.

Zorro has an exceptional ability to connect with his human and is incredibly intelligent.

He is registered with the Friesian Horse Heritage, stands at about 16 hands and knows his groundwork very well. He trailers, ties, is good for the Ferrier (he is barefoot with fantastic hooves). He walks, trots, canters in the arena and the trail at the slightest suggestion from the rider. On the trail he goes alone or with a group and is confident with dogs, wild life (including coyotes, bobcats, deer, etc), bikes, dirt bikes, quads, tractors and all. He has been exposed to English and Western events, trotting over poles and even very low jumps. He has done halter, showmanship and western pleasure, at 4-H meetings lead by Kim Wineland who has been a leader and a judge in the Western Disciplines for decades. Zoro has also been introduced to the Gymkhana patterns just for fun and has sorted cattle a few times. My daughter also thought him to bow, and has ground driven him. His great looks have brought him to a few professional photoshoots. He also has gracefully handled public events with lots of crowds, police, musicians' fans screaming and rushing in his direction to meet their favorite star. In our hearts and minds Zorro is his own 3-year-old horse superstar:)

It has been an extremely difficult decision that my daughter has had to make as she aspires to do high school and college rodeo and has to get a horse bred for that. It isn't fair to Zoro to sit around and be a backyard ornament while she barrel races, because of course Zoro wasn't bred to barrel race, so she has decided to find him a suitable, loving home.

Zoro is a quick learning fancy mover, who will naturally exceed in dressage, pleasure riding or driving, as well as be your faithful, partner on the trail. He has fantastic confirmation and is sure to win in those events.

We are looking for an owner who would love him and appreciate him and all he has to offer. To schedule an appointment to meet him, please contact us (text is best) at 213 925 3169

Rehoming is in the upper teen numbers.
Shipping Notes
Delivery Available
---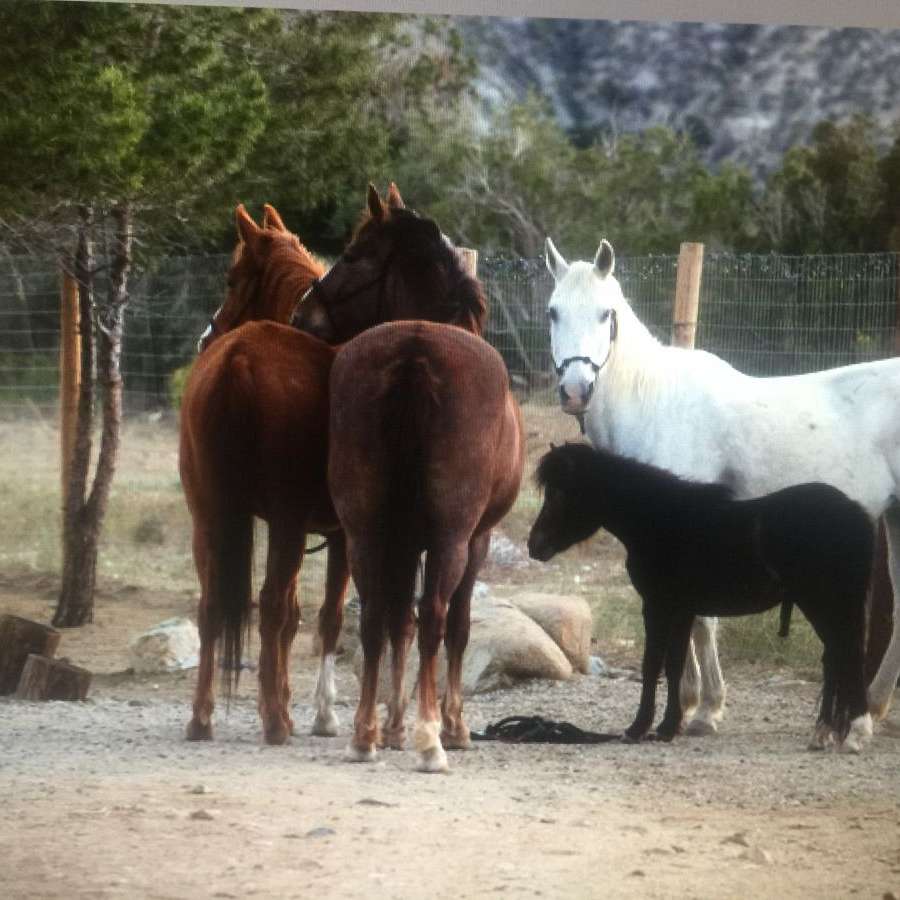 Freedom Ranch Equestrian Connections
We believe in forming deep connections and partnerships with horses. We have a multifaceted and wholistic approach for dealing with these highly intelligent, highly capable and diverse individuals:) We also help people understand their horses better and create a great bond. When we rescue, rehabilitate, retrain and re-home horses, we always do our best to match them with the perfect human for lasting and enjoyable relationship.... (read more) We try to inspire youngsters by providing Ranch Visits and Parties with ponies and horses, so that the fun and unique experience of their first ride, plants the seeds of the future horse lover. We also serve the Photography, Film and TV artists, so that they can bring their visual magic and The Horse closer to people's hearts. We understand that people have different interests and goals for themselves and their equine partners, therefor we try our best to provide support with boarding, trail riding, as well as English and Western riding disciplines. We do train competitive ridiers and their horses in a way that the strength of their bond warrants their outstanding performance. We are situated in the High Desert Hills next to the Los Angeles National Forest and the Devil's Punch Bowl County Natural Area. There are beautiful trails at about 4,750 ft (1450 m) elevation, with scenic views of the tilted sandstone formation on the northern slopes of the San Gabriel Mountains. We have washes on both sides of our property where you can spot a variety of wildlife. In the winter, it is not uncommon to get some snow here. If we had enough snow fall in the nearby mountains, streams run through the washes in the spring. We also see the rainbow here every time it rains, because the sun is always present over the land during the day. We have about a 2.5 mile gorgeous trail surrounded by Joshua Trees, right out of our gate. It is a great place to let the horses go fast, or enjoy a slower pace and take in the beauty. We also have beautiful mountain tops where you will witness a 360 view of the entire Antilope Valley, as well as lots of dirt roads.