Skills / Disciplines

All Around
Additional Comments
AVAILABLE ON ONLINE HORSE AUCTION AT www DOT horsebid DOT com
BIDDING OPEN NOW thru JANUARY 2nd...NEW YEAR Extravaganza
*Final price will be determined on auction site*
CONSIGNOR CONTACT: LB Equine Sales, LLC 214 449 8028
LOCATION: Terrell, TX
Another classic ranch gelding, just like he popped right out of the television show Yellowstone!

"BP Center Cross" or better known around the barn as "Riggz" is a beautiful palomino (possibly a dunalino) gelding.... (read more) Standing right at 14.3H, this AQHA 2012 model can wear multiple hats! He is Mr. Steady Eddie out on the trails, obstacle course wizard, and can ride around like a punchy SHOT/Ranch Versatility horse in the arena. Put your hand down and enjoy the scenery around you! Riggz is easy to put in "auto pilot mode" and will trail ride anywhere confidently. Riggz is quiet, patient, kind, and very eager to please. He has a very affectionate personality and loves to be groomed/doted on. He will go down any trail on a very loose/relaxed rein whether you want to go out alone or with a group of riders. You can enjoy his one hand neck rein, and pilot him around with ease! He is responsive off leg cues and rates well off your seat/body. Riggz can side pass with ease and you can impress all your friends by maneuvering the gate. Falling behind on the trail – no problem! Riggz could careless if he is back, front, or middle. He is a happy go lucky kinda guy and doesn't mind if another horse is riding up his tail either. From grabbing him out the pasture, handling him on the ground, to riding him under saddle this guy is the same horse day in and day out. We have not found anything to "spook" him, load him up in the trailer and ride off property without a worry. He has been exposed to trains, drones, ATVs, dogs, cattle, deer, and other wildlife. Take him camping all weekend – this guy loves an adventure. Riggz is real punchy/ranchy in the arena – sporting a fancy extended trot/walk downward transition that will earn you points in those ranch riding classes! He is wicked fun with patterns, obstacles, and does not hesitate with carrying the tarp/flag, and will easily cross water, bridges, and tunnels. No issues with standing tied (he ground ties too), clips, bathes, easy to catch in a field, stands quiet for a mounting block, and loads easy. Riggz just had a recent dental, current coggins, chiropractic adjustment, and feet done. He has great feet ( good angles ) and is shod up front but could go barefoot. He has NO soundness or health issues. This gelding has the whitest tail I have ever seen on one and has such a beautiful coat. Please watch all his videos, including the 360 pano video of his conformation. Please do not hesitate to call with questions. Riggz is located in Terrell, TX and we can arrange shipping to any state.
---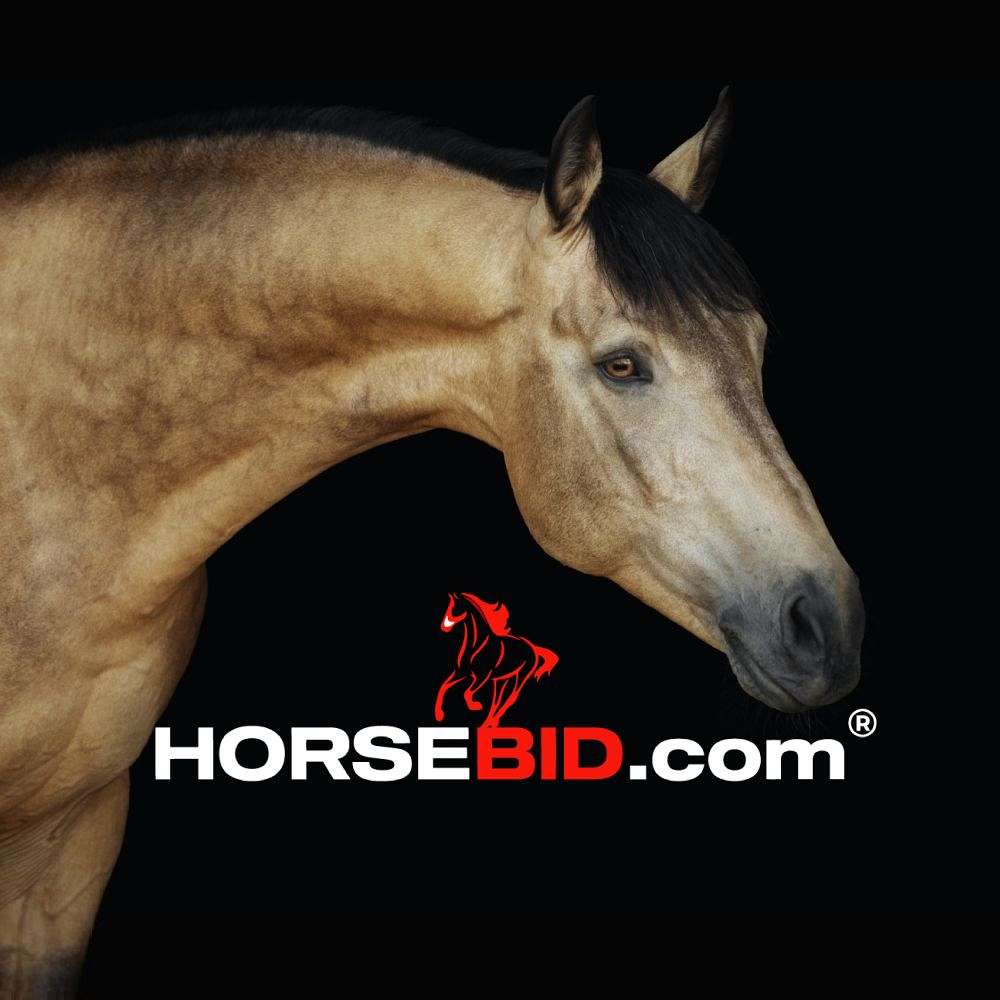 Horsebid LLC - America's Premier Online Horse Auct
Horsbid,LLC is America's premier online horse auction, your trusted source for buying top quality horses. We are here to make your experience of buying your dream horse safe and simple. Visit visit our website to view top horses by some of America's premier consignors, horsebid only selects the best of the best!