Skills / Disciplines

All Around, Athletic, Dressage, Eventing, Hunt Seat Equitation, Hunter, Jumper, Jumping, Hunter Jumper, Show Jumping, Sporthorse
Additional Comments
Amazing must-see Warmblood mare!

Located an hour from New Orleans, Louisiana. Lease options will be considered for ambitious and proficient riders in or outside Louisiana.

*Please note: The free jumps in the photos Iris is jumping are as follows: The single is 3.9ft & the oxer is 4ft. 5ft oxer videos to come...
*Further, photos 9 & 10 are of Iris WT's Dam, and the last two are of her sire, Something gained, a winner of several GP circuit shows!... (read more) Something Gained is out of the renowned Sabatoage, who was the only stallion to win the International Jumper Futurity twice, as a four-year-old and as a six-year-old.

Iris WT is a 6 1/2 yr old, 16-hh, with incredible scope and balletic movement. Iris is an impeccably bred Holsteiner mare. Her sire, Something Gained, has won circuit Mini Gran Prix championships and her dam schools St. Prix George level dressage and is a Premium scored mare.

Iris WT is a kind-hearted, quiet, smooth, easy-to-ride mare with endless stamina and an effortless deer-like jump.

She never waivers nor refuses a jump and gets bored with jumps under 4ft, though she calmly sails through lower jump courses like a seasoned show hunter. She is jumping courses like a pro, and we are raising the course height bi-weekly.

Iris could easily win Hunter jumper shows and has the brains, bravery, stamina, and jump talent of her sire to show 5ft courses.

Further, her movement is ripe for upper-level dressage. For example, Iris gives an extra flexion flick of her fetlock in an extended trot.

Iris WT is currently in professional eventing/hunter jumper training to be show prepped at Sommerville Stables near Baton Rouge. Her trainer won Madison Square garden's top English rider. Their stable clientele circuit shows in FL in hunters.

Iris is ready to show as she is-- a natural, truly reflecting her pedigree.

Iris has Xrays of her lower legs and has no issuses! Full body X-rays and PPE may be done with our renowned vet KlienePeter, whom people travel across states to use his expertise.

Her sire, Something Gained, is pictured jumping a blue, 5ft oxer at a mini Gran Prix show in the photos. Iris is the spitting image of her Sire and has inherited his high abilities.

* Write-up on Iris's sire, Something gained:

"Something Gained is a highly athletic, solid Holsteiner type combining the best of the 'A' and 'S' lines. He has correct gaits and tremendous scope with a technique that only improves as the fences get bigger. He is very sweet with a good temperament and ridability. He easily won the IJF as a four year old and was named overall Champion and Champion Most Grand Prix potential. He has earned many top 5 placings in Grand Prix, Mini Prix and Open jumper classes as well as Championship honors at multiple shows.

Martin comes from the older S-Line Holsteiners, known for their power, scope, and soundness. He traces to Silvester on both sides of his pedigree. Martin`s sire, Sabotage, sired Rolex 4 star finisher, Le Samurai. Martin also traces to the popular A-Line Holstiners Acord II and Acorado. Acorado was a popular and upcoming stallion in Germany until his untimely death. Acorado's get are turning out to be very desirable in the pedigrees of hunters, jumpers and as sires/broodmares. Martin is the perfect outcross for the C-Line mare as he is one of the few Holsteiner stallions whose pedigree doesn`t contain much C-Line. "

*Videos upon request.

*Priced to sell. We are taking Iris to some shows this winter, and I have no doubt she will place and or take the blue. Thus, her price will naturally change.
---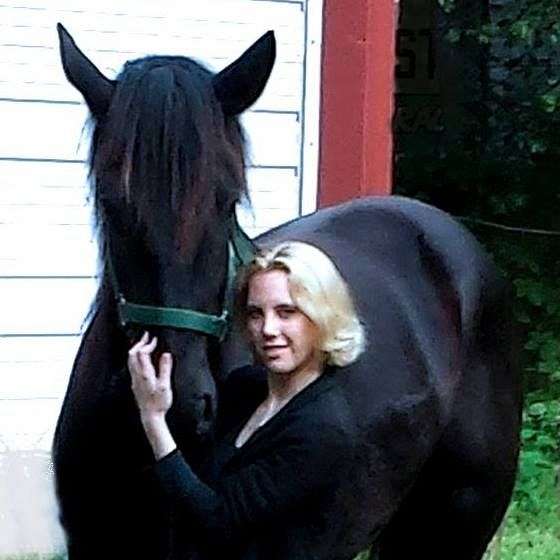 Duneland Farms
An English sport-horse farm located near New Orleans, LA. I am originally from Manhattan, NYC, and have relocated to the beautiful Bayou of coastal Louisiana to train English sport horses.