Skills / Disciplines

Athletic, Cross, Draft, Dressage, Flashy, Halter, Harness, Longe Line, Stallion, Started Under Saddle, Team Driving, Trail, Trail Riding, Trained
Additional Comments
Hi, my name is Brumby. I am a draft pony cross stallion. My dam was a Percheron draft and my sire was a Hackney/Welsh pony cross. I was born and bred in Price Co. Wisconsin. At age 4, I already knew my way around a harness and worked in the woods pulling logs and wagons. I got a ride in or two before switching owners to my current owner and started under saddle for dressage riding.

Oh, did I mention that I also served as a standing stud?... (read more) That's my favorite job! I work well with the ladies and the more I am around them the more polite I am! I can pasture breed or breed in hand. Got some tall ladies? I successfully covered up to 18 hh mares!

Want to ride me on the trails with mares? No problem! All my babies turn out with great feet, well-muscled, good minds, and usually bay or black, depending on the dam. Under saddle I know the basics at the walk and trot (so beautiful and soooo comfortable to ride! I tried a few jumps and the canter (amazing feel but I need practice!)

I love having a job! Standing at stud, pulling logs, driving, riding anything! Currently, I am going out for trail rides bareback over the winter and working on training level dressage in the arena. Up to date on Coggins and vaccines as of March 24th, 2023 and got my hooves trimmed and got dewormed in April. Stood great for everything. Vet checked teeth in fall of 2022 and said they looked good.
My age: 8 years old
My Color: Dark bay
My Height: 14.2 hh
My Abilities: loads right up into trailers, stands for vets and farrier, no drama for bathes or deworming, good with small animals: cats, chickens, etc., great with the ladies, does well with foals, even day old foals born in pasture, no cribbing, biting, kicking, rearing.
My training: Mennonite trained harness work (logging, wagons, etc), Dressage, ground driving, halter work
My best traits: athletic, strong, well-muscled, strong/healthy hooves, Fabio hair, chill personality for a stallion (4.5 out of 10), makes great babies, …did you even read my ad? I'm the bomb!
My Price: $4500 or best offer
My location: Phillips, Wisconsin (northcentral)
Right home a must! We reserve the right to decline a sale if we feel it is not the right fit for this horse. We may ask for references as well. Sale contract must be signed at time of sale.
---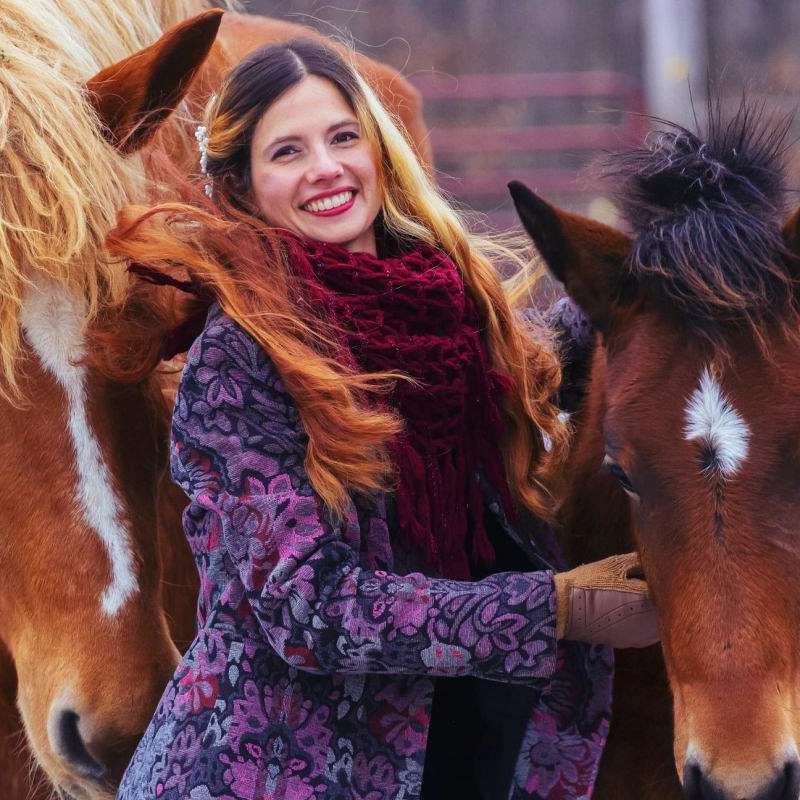 Ranch of Rescued Hope
We offer horse training, riding programs, and boarding.