Skills / Disciplines

All Around, Athletic, Barrel, Calf Roping, Cowboy Mounted Shooting, Cutting Prospect, Flashy, Dun Factor, Horsemanship, Project, Ranch, Rescue, Vaquero, Working Cow, Working Cattle, Working
Additional Comments
Hello!

We rescued an adorable colt several months back who was in a horrible situation!

We named him Lane, after Lane Frost.
He was virtually untouched and unmanaged, he was also severely underweight.

We have had multiple vet checks, vaccinations, dewormings, and nutritional adjustments for him. He has finally gained all his weight back, plus a few extra pounds, and is on a regular diet of hay and some grain (just for treats).... (read more)

This gorgeous boy is a bay dun turning grey, his leg bars are still very visible! Making him stunning!

This boy lost his eye somehow, however both vets determined it was from when he was much younger, and needed no further treatment or changes.. He is not spooky, jumpy, or shy on his blind side. Which has been making training SO EASY!

This good boy is halter broke, although he is lazy and sometimes you've really got to make him move. He'd much rather just stand and get loves ❤.

He has been trailered many times and does load with some encouragement.

Now for the fun stuff!
He has been saddled but not backed. Just ponied and walked.

We have evaluated him with many different things. He does great going through the woods and seeing new things. Nothing bothers him or gets him riled up! He does great walking next to roadways and live music. He is gentle with children and not spooked by them. This boy has a knack for cattle. We have a cattle ranch and he was slowly introduced to steers and dairy cows (less spooky) and he was curious and will follow/chase the cows willingly. He is fascinated with them! We are leaning towards him being cow bred for sure.

This guy will make a great day-use horse. Pen riding horse, or doctoring horse on your ranch. He just has the knack that so many don't have.

He is best suited for someone with experience starting horses, or who works directly with a trainer to take his training to the next level. Horse trainers who will train and resell are very welcome.

This boy needs only two things: gelded and loved.

He does NOT act studdish around my mares or stallion. He is a gentlemen! You won't find nicer!

Since I have broke my finger. I have only been brushing and walking him. We haven't done much more. He needs to go before Christmas. Which would be ideal as I may need surgery and wouldn't be able to do Anything once that happens. He needs someone who has the time.

If he stays, and once I heal, he will be worked and made into a dang good horse. His price will be exponentially raised once he starts working cattle on the ranch here.

If you'd like to come meet Lane, please email me at our email address and ask about Lane.

As for trades, I would trade him for a 16inch, 7 to 8 inch gullet, roping saddle.
I would also trade him for a pipe panel shelter (it can just be the four legs and top.)
Possibly also alfalfa or triple mix ( 88 bales).
Shipping Notes
I can help shipping. I charge $2.00 per loaded mile up to 100 miles. Then it is an additional $0.50 a mile after that.
---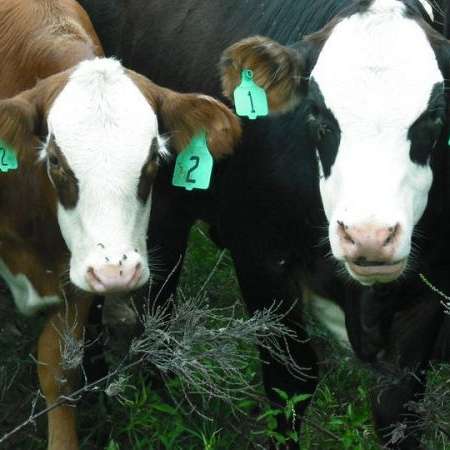 Mountain Lake Cattle Co LLC
We run about 100 head of beef cattle (registered and commercial) herefords and Texas Longhorns. We also have available Working Ranch Horses and prospects. The majority of the horses we sell are rescues or consignments, however starting in 2021, we will have outstanding foals from our seed stock and working ranch horses. Please contact us for more information.