Skills / Disciplines

Beginner, Draft, Driving, English Pleasure, Experienced, Flashy, Harness, Dun Factor, Husband Safe, Jumping, Kid Safe, Lesson, Parade, Pleasure Driving, Ridden English, Ridden Western, Show, Team Driving, Trail, Trail Riding, Trained, Trail Class Competition, Vaulting
Additional Comments
Hans is a 8 year old 14.2 hand very stocky big bodied gorgeous dun Norwegian Fjord gelding. He is built the way a Fjord should be built and he has a really nice head and big kind eyes. He is purebred but we are selling him grade as we do not have his papers. Obviously he's very well bred and I am sure he has papers or could be registered. Hans is built just like an old style Fjords. This guy is not only stunning he's also super safe and quiet.... (read more) He is safe for all ages and big enough to carry adults with no problems. If you're looking for an all around family horse, kids horse, beginner horse, husband horse, trail horse, lesson horse, therapy horse don't pass Hans by. He is tried and true. This gelding rides English and western. Walks, trots and canters. Rides with more whoa than go. His canter does take a little encouragement with a crop because walking and trotting are definitely more his speed but he's honest and willing to canter. Mostly just direct reins but we've been working on putting a neck rein on him and he's coming around and getting it quickly. Stands at the mounting block and does not walk off until you tell him. He will walk along on a nice loose rein all day long, has a jog you can sit to all day long and a slow canter. Good whoa and backs up. He has a nice soft mouth and rides in a snaffle bit. Hans goes around the indoor arena and outdoor arena great. This gelding is awesome on the trails and totally unflappable. He doesn't spook or look at a thing and he is completely road, traffic, truck, car, motorcycle safe. He rides on the buckle and always has his ears forward. Rides with a nice level head. He will trail ride alone and in a group. This horse is a really cute mover and has the potential to do really well in a show ring if you wanted to show him to. He is very flashy and will certainly get noticed wherever he goes. This guy has no buck, rear or bolt and you don't have to lunge him even if he has time off. This is a tack up and go kind of horse. Hans is the kind you can have fun on, be safe and relax on. No vices what so ever and 100% sound. He is currently shod but he can go barefoot and still be 100% sound with no issues. He has excellent feet and nice big hooves. There's not a mark or pimple on him anywhere. Very easy keeper and stays fat on air. He's great to have around the barn and has a very in your pocket personality. He'll take all the attention and treats he can get. Cross ties, clips, bathes, trailers, picks his feet, good for farrier, good to saddle and easy to bridle. If you've been looking for a gorgeous stocky Norwegian Fjord gelding with body and brains don't pass Hans by. This guy is worth his weight in gold and it helps that he's just so darn cute! You do not meet many Fjords that are as steady as this guy right here. He could go right into working any lesson or therapy program tomorrow. He is also supposed to be broke to drive but we have not driven him so I can not promise that he does. We are located in Allentown NJ 08501. We know many great transporters that go all over the US and into Canada. Call or text our phone number. Many pictures and videos are available upon request.
---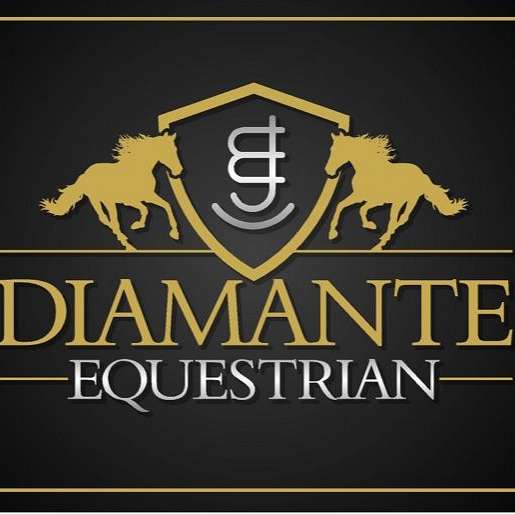 Diamante Equestrian Inc
Here at Diamante Equestrian INC we specialize in selling beginner/kid safe horses and ponies. We pride ourself in family safe mounts and try to keep our prices as affordable as possible. We stand behind every horse we sell. Our facility is located on 31 acres in beautiful Allentown NJ. Our barn consists of 22 large box stalls, 80x208 indoor arena with a sprinkler system and ground rubber footing, 100x200 outdoor arena, wash stalls and tack rooms.... (read more) Our facility welcomes all breeds and disciplines. We also have experience with stallions and bred mares. Our farm is clean and maticulously maintained. Visitors are always welcome and be sure to check out the horses and ponies we have for sale. We always have a nice selection of beginner and kid safe horses and ponies for sale. Some of our horses are not always listed for sale so even if you don't see what you're looking for we may still have the horse of your dreams standing in our barn.