Skills / Disciplines

Endurance, Field Hunter, Gaited, Trail Riding
Additional Comments
A packer on the trails, nothing spooks him and will go out with others or by himself. Loves water and will go over little jumps ditches and banks but not a show prospect, very green in the ring and gets a bit anxious with ringwork.

No bolt/buck/rear, but does need a confident rider because he has a motor at the walk and has a bit of an anxious disposition, so I don't think he would appreciate a nervous rider. I've put intermediates on him and would also be suitable for a bold advanced beginner.... (read more) He trots a bit but prefers a smooth ambling gait. Will also canter when asked.
Has gone English and western.

No vices, super feet, super for trailering,
great with other horses, great for vet and farrier. Just not a lesson pony type which is why I'm selling him.
---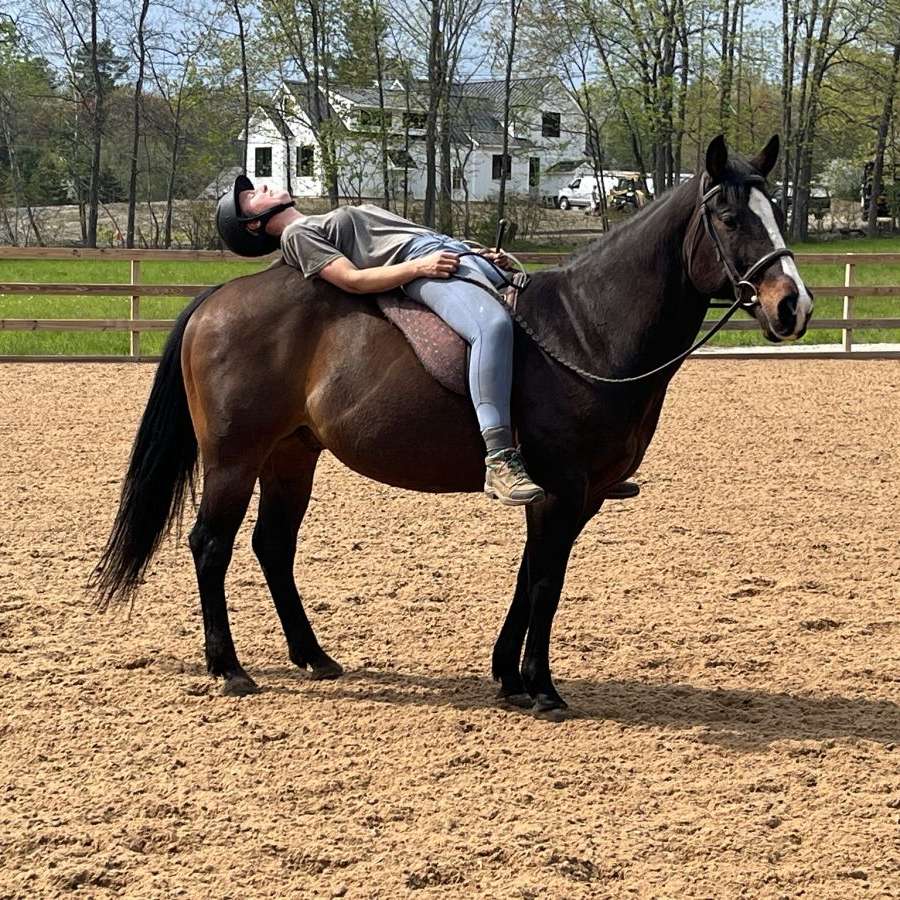 Empirical Equestrian
Horseback riding instructor and trainer Issy Cless is MA Licensed & ARIA Level 2 Eventing and Level 1 Hunt-seat Certified. She specializes in horses with behavior problems, rescue horses, OTTBs, and giving horses a positive start in jumping & dressage, and enjoys sharing her unique approach to horsemanship both with horses and their humans. Her practical horse skills and knowledge have been acquired through 20 years of hands-on riding and handling of "difficult" and misunderstood horses, including work at several horse rescues, as well as a classical education under upper level eventers and dressage riders.... (read more) She has successfully shown through the Preliminary level (3'7) in eventing and has her Training (3'3) gold medal for top placings at nationally sanctioned events at that level, and has brought multiple horses through that level. Issy combines this traditional equestrian background with a Master's Degree in animal behavior, which lends her a science-based/academic body of knowledge to compliment her hands-on experience. The horsemanship she shares with her students incorporates the most up-to-date findings by scientists and veterinarians on 1. Equine welfare and behavior, 2. Animal learning, and 3. The bio-mechanics of equine & rider movement. From Issy: "I am constantly learning, and every horse and rider I work with teaches me something and gives something back to me. I truly love what I do and would love to share this passion with you and include you in my journey!"