Skills / Disciplines

Beginner, Experienced, Flashy, Gaited, Husband Safe, Kid Safe, Parade, Ridden English, Ridden Western, Trail, Trail Riding, Trail Class Competition, Youth
Additional Comments
PJ is a 12 year old 15.3 hand red dun Missouri Fox Trotter gelding. We don't get many gaited horses so if you've been looking for one here's your chance. I haven't seen many gaited horses that are the color of this gelding or built quite like him. PJ is built so nice and super stout. He is big enough to carry any size rider. Here's a horse that has been extensively trail ridden all his life. He has been ridden in open fields, down roads, in the woods, in water, over bridges and pretty much anywhere a horse can go he has been there.... (read more) He has primarily been ridden in western tack but you can throw English tack on him and he rides the exact same way. PJ does direct rein more than he neck reins but I'm sure that could be easily taught if someone wanted to. This horse is super safe and quiet. Good for beginners, husbands, kids, guests, older riders etc. He is very smooth and comfortable. I do not know much about the Fox Trotter gaits but this horse will walk, trot and canter. Rides in a snaffle, stands for mounting at the block, stops and backs. He does not need to be ridden consistently and he'll ride the same way with time off. He had zero ring experience before coming here and we've now ridden him in the ring a few times. I'm sure he could get use to it without a problem but these gaited horses are usually primarily used for trail riding and that is what this horse truly loves. He rides out alone and in a group. Opens the mailbox, gets the mail and rides right down the road past card, trucks, tractors, motorcycles, lawnmowers. Deer, turkeys, Fox, dogs, cattle don't phase him and he doesn't even bat an eye. This is the perfect horse for the backyard trail rider or the avid trail rider. He's supposed to tie to a picket line for camping to. Good ground manners, no vices and a super sweet in your pocket personality. Up to date on everything and sound. Clips, bathes, cross ties, trailers, stands to be saddled and easy to bridle. He can live inside or out and gets along with all other horses including mares, geldings and ponies. Respects electric and no electric fence. PJ stays fat on air and currently lives off grass and hay. No maintenance and no supplements what so ever. Like I said before we really aren't gaited horse people but this horse is a absolutely stunning and wonderful to ride. Located in Allentown NJ 08501. We can help assist with transportation. Many videos available upon request for serious inquiries. The best way to reach me is by calling or texting the phone number that is listed.
---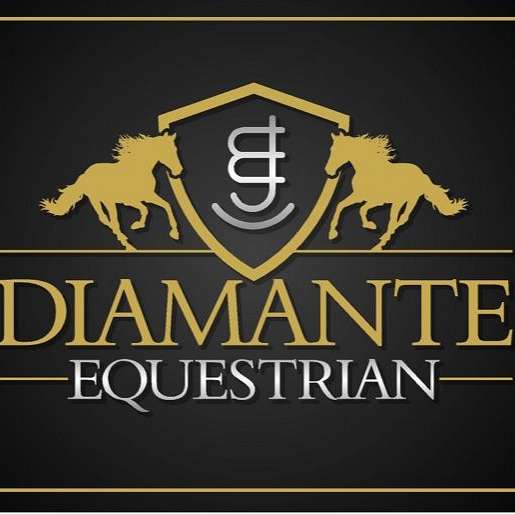 Diamante Equestrian Inc
Here at Diamante Equestrian INC we specialize in selling beginner/kid safe horses and ponies. We pride ourself in family safe mounts and try to keep our prices as affordable as possible. We stand behind every horse we sell. Our facility is located on 31 acres in beautiful Allentown NJ. Our barn consists of 22 large box stalls, 80x208 indoor arena with a sprinkler system and ground rubber footing, 100x200 outdoor arena, wash stalls and tack rooms.... (read more) Our facility welcomes all breeds and disciplines. We also have experience with stallions and bred mares. Our farm is clean and maticulously maintained. Visitors are always welcome and be sure to check out the horses and ponies we have for sale. We always have a nice selection of beginner and kid safe horses and ponies for sale. Some of our horses are not always listed for sale so even if you don't see what you're looking for we may still have the horse of your dreams standing in our barn.