Skills / Disciplines

All Around, Beginner, Trail, Trail Riding, Western Riding, Youth
Additional Comments
5 year old Crossbred Gelding Stands 15.1 hands.

Being offered for sale on our Private online auction at wwwdotbuckeyeacrefarmdotcom. All the instructions are on there for how to register and how to bid, we only sell our own horses on there. If you have questions, please feel free to contact us.

What a pleasure to offer you This fun, all around crossbred gelding that is well suited for the entire family. Larry is a very athletic horse and a great size for a crossbred.... (read more) He is very well trained to ride and knows a lot, but he is also a great driving horse as well. He is not spooky, will go anywhere that you ask him to go and he just loves attention. He is one of the first horses to greet you when he is out in the pasture, he loves his belly scratched and loves to be your friend. He has a great personality and loves to check new things out. He is a "in your pocket" type of horse and will give you his all when you give him a job to complete.

He has been used for roping and working cattle, he has been on several trail rides with big groups and by himself with just his rider. He does not mind where he is placed in the line up and does not get fussy if you want to ride him away from the group. He is wearing shoes all around because of where we ride. He stands fantastic in the cross ties and is great for the farrier. He is a very fun horse to ride as you can extend him out in a nice trot, and you can ask him to come back for a comfortable jog. He can be ridden english or western, and even likes to pop over little jumps with ease. He has been kept out full time and also in the stall and he does not have any bad habits. He is a horse that you can ride every day or just once in a while and he will always be that same reliable horse each time you get him out. He has been hauled to big events and he settles in with ease and loves a new adventure. If this is the horse that you have been looking for, please give Duane Yoder of Buckeye Acre a call at our phone number.
---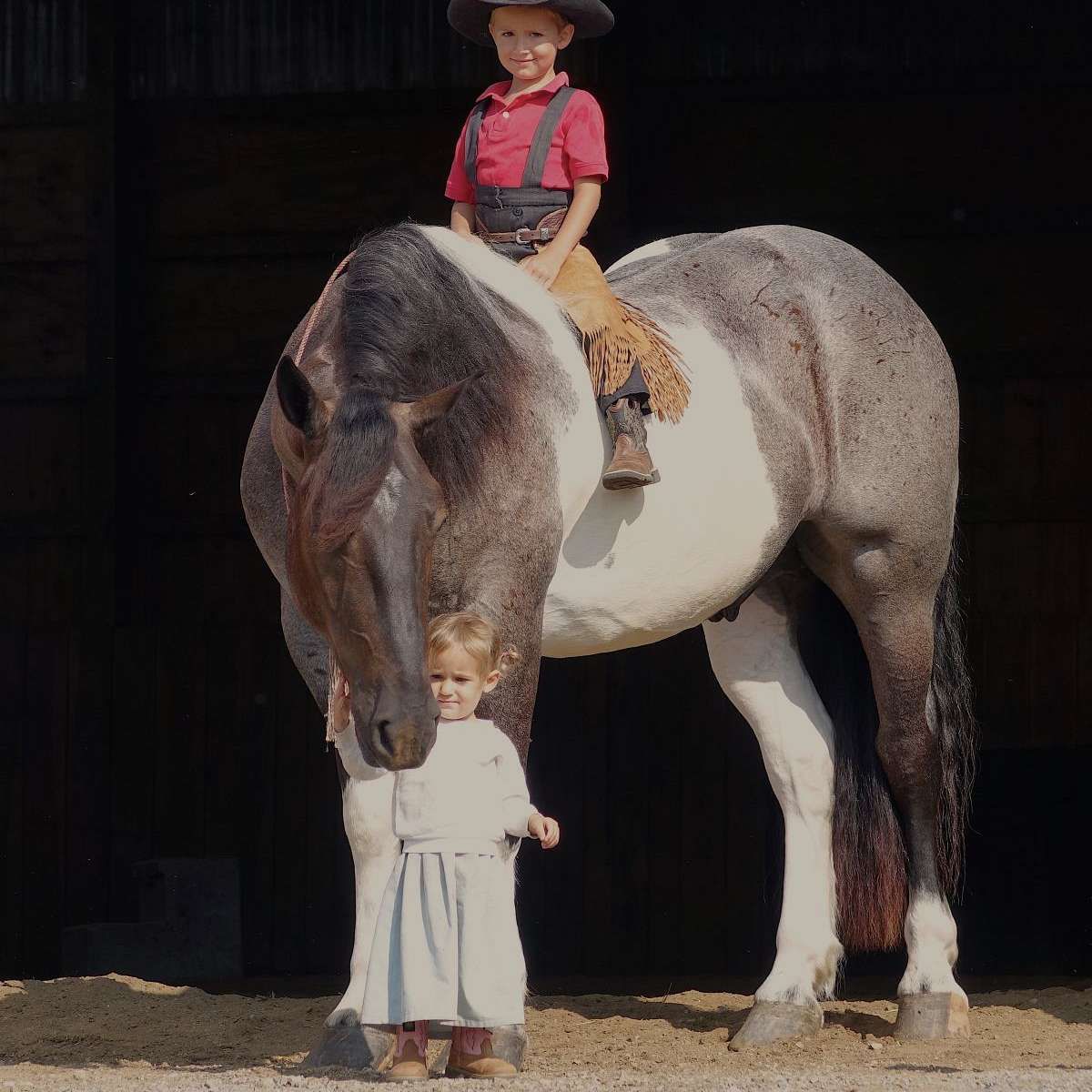 Buckeyeacre Farm
We specialize is very safe, sound, well trained horses that the entire family will enjoy riding. We have quarter horses and draft crosses that we take the time training them to make sure that they are safe, reliable horses for years to come for their new owner. We have been placing our well trained horses in new homes for over 15 years. We stand behind all our animals, and strive to find the best home possible for each horse.... (read more) We have been truly blessed that when our horses are ready to present and we place them up for sale, they do not last long, so if you see something you like, please do not hesitate to call so that you do not miss out on the chance to own own of these beautiful, sweet equine partners.