Skills / Disciplines

All Around, Beginner, Dun Factor, Husband Safe, Kid Safe, Lesson, Ridden English, Ridden Western, Show Experience, Trail, Trail Riding, Trained, Western Riding, Youth
Additional Comments
Jax is a 17 year old 14.2 hand dun Quarter Horse. I was told he's very well bred and goes back to Hollywood Jac but I did not get his papers so he's selling as a grade quarter horse. If you are looking for very well broke and super safe than this is the horse you want. Yes he is a little older at 17 but he's healthy, in great shape and still has many years left in him. This gelding was a Reiner in his hay day, for the past few years he has been trail riding.... (read more) This gelding has a one hand neck rein, turns on his haunches, walks, jogs and lopes. Good whoa and stands patiently. Jax is safe for kids, adults, beginners, husbands, guests and just about anyone that can sit on a horse and hold the reins. This is the kind of horse that'll teach someone how to ride and yes he's a total babysitter/confidence builder. If you wanted Im sure he could still go do a show or two. He has been a western horse his entire life but I see no reason in this world why he can't go English, most very well trained horses will take right to another discipline with zero issues. He's at an age where he's old enough to know better and he's consistent and quiet. No funny business here. He's the kind you can ride once a year and he'll be the same way. Rides around the arena like an old pro and he's a bombproof trail horse. The past few years he has been trail ridden extensively and has been camping almost every weekend. He rides down the road, through the woods, over bridges, around wild life, alone or in a group. You can put the saddle bag on him and fill it with water or beer whatever you prefer! This horse has been there and done that. He's a tried and true steady eddy kind of horse that you can just sit up there, relax, ride and enjoy. Barefoot, an easy keeper, he isn't on any maintenance or supplements. Currently he lives out 24/7 but he is fine stalled and has perfect pasture and stall manners. Gets along with all other horses and easy to catch. No vices what so ever. He rides in a snaffle. Clips, bathes, trailers, cross ties, stands at the mounting block, not cinchy, easy to bridle. Jax is not confirmationally perfect, he does have long pasterns. For the training, safety and the price of this gelding it'll be hard to duplicate him. We have him priced accordingly because otherwise he would be thousands more especially in this market today. Jax could go work in any beginner lesson program and he would make a great asset to any therapy program. If you are just a backyard quiet kind of home he's happy doing that to as that's what he has been doing the last couple years when he's not trail riding. If you want a horse that'll teach a kid or anyone how to ride than don't pass this gelding by because horses like this today are far and few between. Located in Allentown NJ 08501. Videos and pictures available upon request. The best way to reach me is by calling or texting the number listed.
---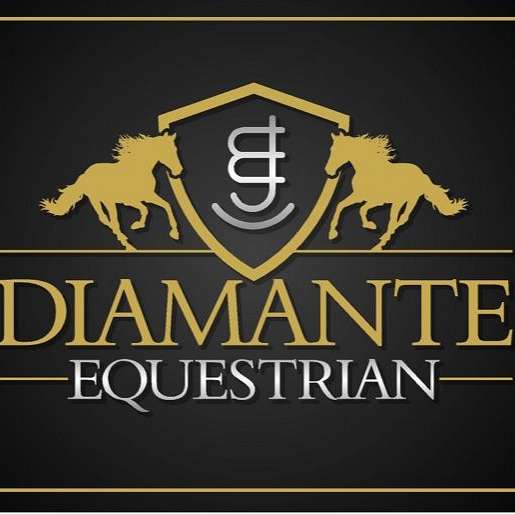 Diamante Equestrian Inc
Here at Diamante Equestrian INC we specialize in selling beginner/kid safe horses and ponies. We pride ourself in family safe mounts and try to keep our prices as affordable as possible. We stand behind every horse we sell. Our facility is located on 31 acres in beautiful Allentown NJ. Our barn consists of 22 large box stalls, 80x208 indoor arena with a sprinkler system and ground rubber footing, 100x200 outdoor arena, wash stalls and tack rooms.... (read more) Our facility welcomes all breeds and disciplines. We also have experience with stallions and bred mares. Our farm is clean and maticulously maintained. Visitors are always welcome and be sure to check out the horses and ponies we have for sale. We always have a nice selection of beginner and kid safe horses and ponies for sale. Some of our horses are not always listed for sale so even if you don't see what you're looking for we may still have the horse of your dreams standing in our barn.