Skills / Disciplines

Performance, Show, Show Experience
Additional Comments
Up for consideration $3500
4-year-old Ranch Cow Horse Mare
Soral Chestnut -White blaze with front and rear white sock.
Standing at 15.2
Registration – None
Branded – Front right shoulder – Minnesota Bred
Sweet and gentle – Extensive Ground trained – Not recommended for beginners, but she does love people and children.
Western gaming deluxe prospect- Tarps, small spaces, bags, flags, ground ties.... (read more) Has had saddle and weight in stirrup and on back, excepts bit and girth and belly strap. No rear or buck. Has not been green broke yet. Planning on starting in two weeks. Once broke and patterned finished her price will go up to $7500. This mare will be super easy to break out, She loves to please and shows no signs of complaint when laying across her with the saddle on. This is one super sweet girl, super gentle as well.
Started ground walking through Patterns: Barrels, Pole weaving, Keyhole, Basic Reining groundwork. She doesn't spook at any equipment or poles or barrels falling around her. She Has had multiple show exposer experience and will stand quietly during shows, does not spook at other horses, people, cars, dogs, cows. Very well behaved. She will make one amazing gaming horse or reining horse.
Soft and smooth gate.
Beautiful profile, muscular with strong ridge line.
Shiny healthy coat.
Excellent feet trimmed every 5 weeks stands excellent.
Loads and unloads easy- Stock or Enclosed slant.
Stands quiet at post and to be tacked.
Picks up feet.
Excepts fly spray
Dental check done 06/01/2021
All vaccinations current: 7 Way, Potomac, Rabies, Strangles 06/01/2021
Health Check: 06/01/2021
Current Coggins: EXP: 06/01/2022
Chiropractic adjustments every 8 weeks. Clear bill of structural health.
Un-Bred
Fed only whole grains from local Grainer with added protein and oils.
Hoof and vitamin supplements given daily.
Lives in Pasture and is handled and ground worked daily.
Not pushy on the ground and listens very well.
Wonderful gate manners and comes when called. VERY easy Catch.
Gives Head for halter.
Desensitized very well, nothing bothers her.
Full quarter horse size.
Strong muscular profile and large hind end for speed.
Cons:
Must be maintained with daily grain and free grazing of Grass or hay to keep up profile.
Fine with mare or geldings. Cannot be kept alone. Must have one other horse as companion. Does not like to be stalled prefers large pasture.
Any questions or if you would like more pictures, please contact me by phone or email.
---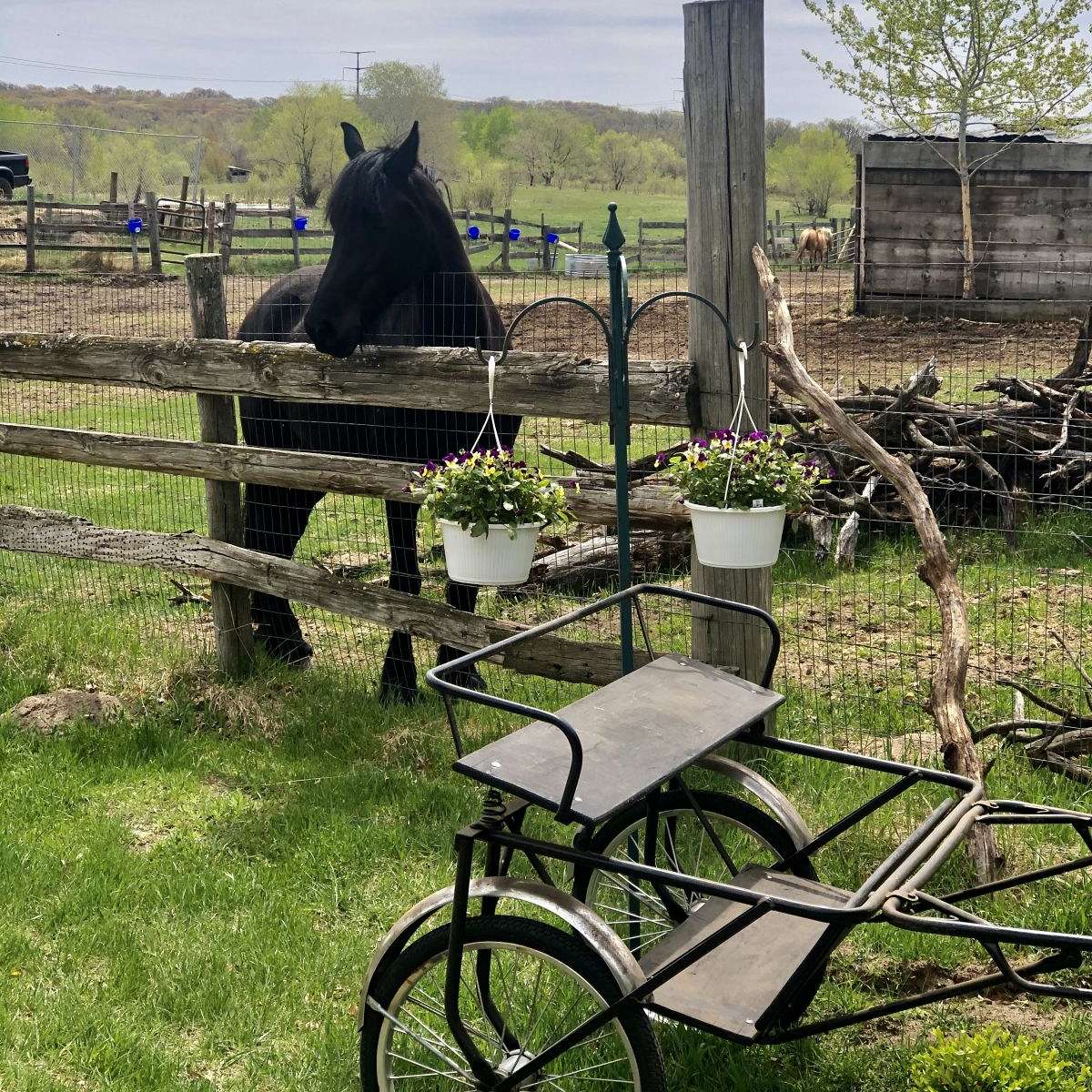 Sugar Ridge Ranch
40 acre western pleasure barn. Specializing in advance trail riding and western/Rodeo games.