Skills / Disciplines

All Around, Barrel, Dappled, Finished, Horsemanship, Jumping, Longe Line, Natural Horsemanship Training, Pole, Ranch, Reining, Ridden English, Ridden Western, Show, Show Experience, Show Winner, Trail, Trained, Western Pleasure, Western Riding
Additional Comments
Up for consideration $6000
9-year-old Registered Quarter Horse Mare
Grey Dapple
Standing at 15.2
Registration # 5554583
Sweet and gentle – Intermediate – Not recommended for beginners, she does love children and can be ridden by an experienced child rider.
Western gaming and trail horse. Walk, Trot, Jog, Lope
Pattered: Barrels, Pole weaving, Speed Dash, Pendant, Keyhole, Basic Reining.... (read more) Trained for accuracy and places on average 3rd-4th place. Has show experience and will stand quietly during shows.
Direct and beginning training on Neck Reining
Will walk out alone. Great on trails and roads.
Soft and smooth gate.
Beautiful profile, muscular with strong ridge line.
Shiny healthy coat.
Excellent feet trimmed every 5 weeks stands excellent.
Loads and unloads.
Stands quiet at post and to be tacked.
Picks up feet.
Excepts fly spray
Dental check done 06/01/2021
All vaccinations current: 7 Way, Potomac, Rabies, Strangles 06/01/2021
Health Check: 06/01/2021
Current Coggins: EXP: 06/01/2022
Chiropractic adjustments every 12 weeks. Clear bill of structural health.
Un-Bred
Fed only whole grains from local Grainer with added protein and oils.
Hoof and vitamin supplements given daily.
Lives in Pasture and is handled and ground worked daily.
Not pushy on the ground and listens very well.
Wonderful gate manners and comes when called. Very easy Catch. Comes when called.
Gives Head for halter.
Gives feet easily.
Ground ties.
Desensitized very well, nothing bothers her.
Stands quite for vet and ferrier.
Cob size/Semi quarter.
Strong muscular profile and flashy pattern.
A brand-new pair of Scoot Boots custom made to fit her will be included in her sale. Awesome for gaming or trailing.

Maintained with daily grain and free grazing of Grass or hay.
Prefers Geldings but is fine with other mares. Cannot be kept alone. Must have one other horse as companion. She can be stalled but Does not like to be stalled prefers large pasture.
Any questions or if you would like more pictures, please contact me by phone or email.

UPDATE: PLEASE READ
Dixie is an intermediate class horse and needs a confident rider as she is not completely finished and will need continued training under saddle. She is trained direct rein and is just now being trained neck rein so she is still working on that. She is trained all off the leg and not in the mouth.
She is not for a beginner rider at all, she knows if you know and she knows when you don't. She's at the stage in her training that if you aren't a confident trained rider she will get frustrated and give you a hard time. She won't put you on the ground but will throw her head and be stubborn.
She is not a English show or western pleasure arena horse, she is train as a game and rodeo horse and knows her patterns but can be taken in any direction you want with training. She learns fast.
She does like to trail and walks out on her own.
She is lead mare in the herd and is very confident and bossy around other mares and geldings so she doesn't get picked on, but she is super gentle and sweet with people and listens very well.
She is an easy keeper and doesn't have any medical or lameness issues.
---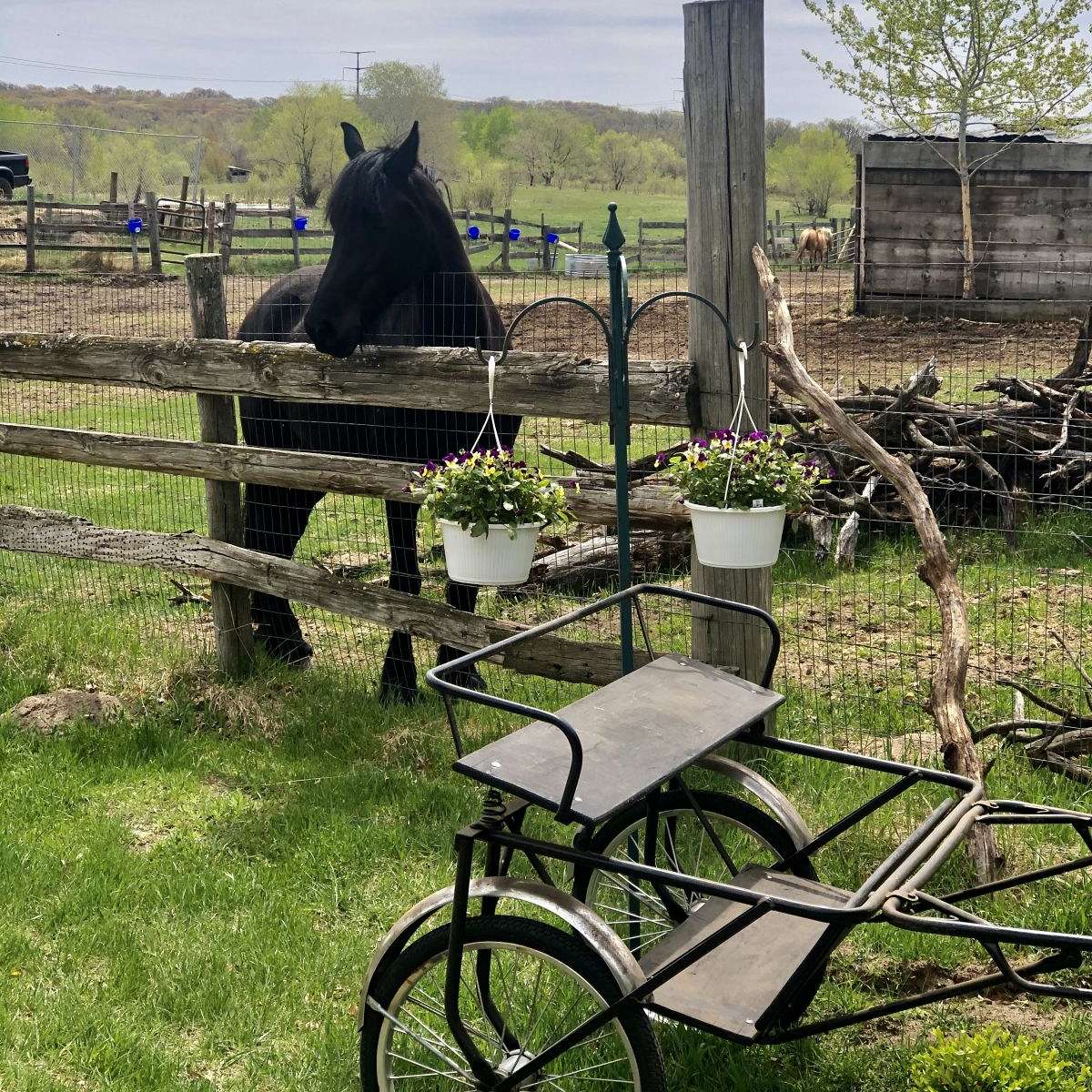 Sugar Ridge Ranch
40 acre western pleasure barn. Specializing in advance trail riding and western/Rodeo games.