Skills / Disciplines

Beginner, Gaited, Horsemanship, Natural Horsemanship Training, Performance, Ridden Western, Trail, Trail Riding, Trained, Western Pleasure
Additional Comments
Up for consideration $3500
10-year-old Purebred OTT Thoroughbred Mare
Bay with one white stocking standing at 16.2
Freeze brand of registration number to be provable. Registration # 2JR63
Sweet and gentle – Beginner Friendly – Not recommended for small children.
Western Pleasure and trail deluxe. Walk, Trot, Jog, Lope
Soft and smooth full gate.
Beautiful profile, muscular with strong ridge line.... (read more)
Shiny healthy coat. Thick mane and tail
Excellent feet trimmed every 5 weeks stands excellent.
Loads and unloads.
Stands quiet at post and to be tacked.
Picks up feet.
Dental check done 06/01/2021
All vaccinations current: 7 Way, Potomac, Rabies, Strangles 06/01/2021
Health Check: 06/01/2021
Current Coggins: EXP: 06/01/2022
Chiropractic adjustments every 8 weeks. Clear bill of structural health.
Un-Bred
Fed only whole grains from local Grainer with added protein and oils.
Hoof and vitamin supplements given daily.
Lives in barn and is handled and ground worked daily.
Not pushy on the ground and listens very well.
Wonderful gate manners and comes when called.
Gives Head for halter.
Desensitized very well, nothing bothers her.
Cons:
Must be maintained with daily grain and free grazing of Grass or hay to keep up profile.
Exceptionally large athletic and muscular.
Has Sweet itch so requires a fly sheet and mask and boots or access to a fan to keep bugs away.
Prefers only other mares but will be okay around Geldings. Cannot be kept alone. Must have one other horse as companion or be in a stall that has other horses right next to her.
Will walk out alone but is a little sour about it, if she is with a friend, she is a dream to walk out. Great on trails and roads.

Any questions or if you would like more pictures, please contact me by phone or email.
---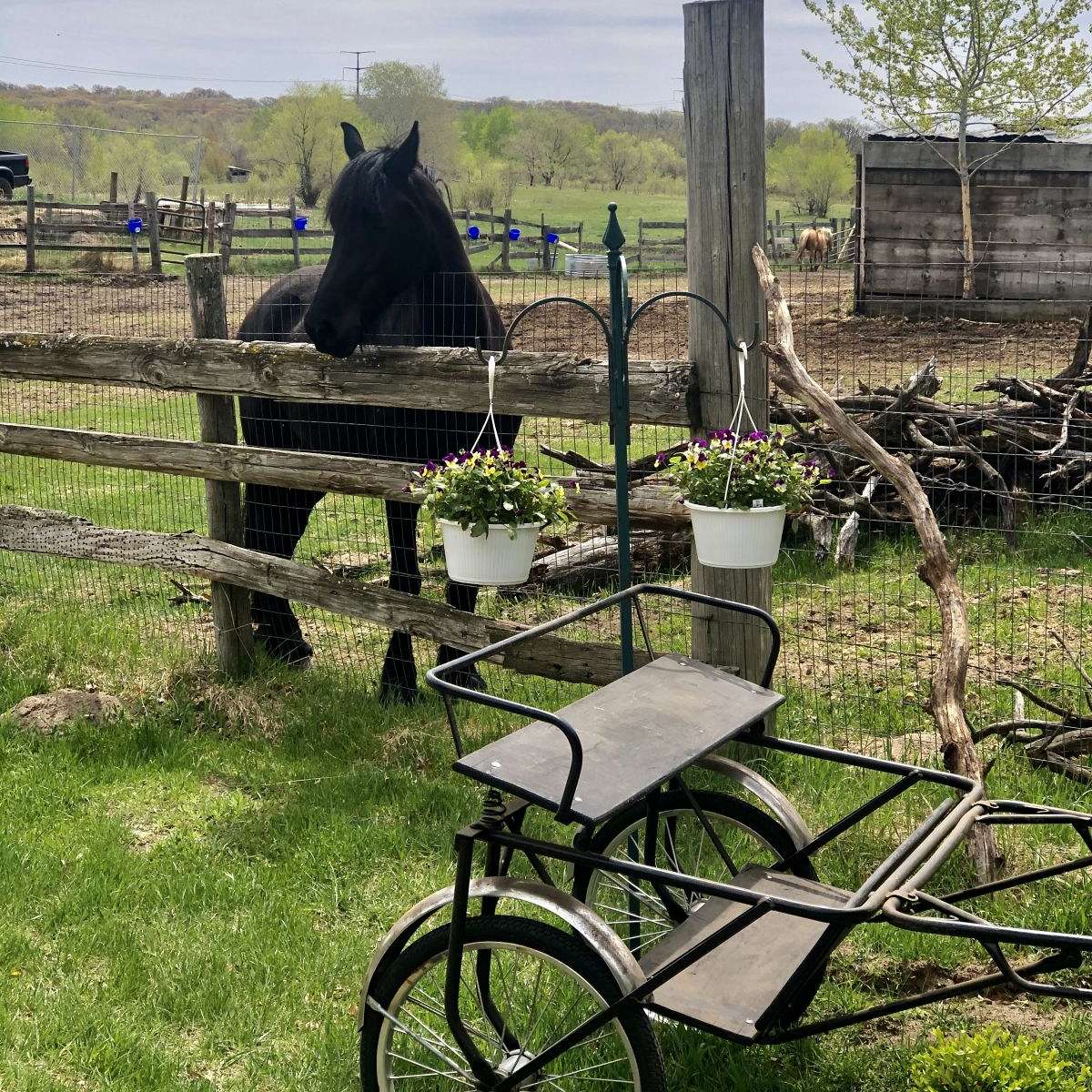 Sugar Ridge Ranch
40 acre western pleasure barn. Specializing in advance trail riding and western/Rodeo games.