Skills / Disciplines

All Around, Beginner, English Pleasure, Equitation, Experienced, Foundation, Finished, Flashy, Halter, Hunt Seat Equitation, Hunter Under Saddle, Husband Safe, Jumping, Kid Safe, Lesson, Ranch Versatility, Ridden English, Ridden Western, Show, Show Experience, Show Winner
Additional Comments
Tardy is Cool is a 14 year old 16.1 hand bay Quarter Horse gelding. He is AQHA registered. I do have his original papers and signed transfer. This gelding has a nice head, kind eye and a great personality. I get people all the time asking for the whole package well here he is. He has the build, bone, size, brains, personality, training, experience and a super safe quiet demeanor. Tardy is worth his weight in gold safety wise. If you are looking for a safe horse for a kid or adult don't pass this guy by.... (read more) This horse will teach a child how to ride and build anyone's confidence. I get people everyday asking for a horse that rides around like this horse does, well here he is! He has those super slow, smooth comfortable gaits that the majority of people are looking for. He rides on the buckle and rides with much more whoa than go. This gelding is a true unicorn!!!!! He is the ultimate babysitter. Tardy has been shown extensively western pleasure and HUS on the Quarter horse circuit. He is a made machine and cleans house. This gelding is spur broke but you can ride him with or without spurs. True two finger neck rein. When you sit on this horses back he's just effortless to ride and has a natural slow jog that you can sit to all day long and a rocking horse lope. Great brakes, stops on a dime and rides in a snaffle bit. He never raises his head above the saddle horn and you can ride him with a big loose draping rein. Tardy is just a steady eddy kind of guy that rides the same way every single time. You can throw someone on his back that has never sat on a horse in their life and they won't have an issue riding him. He is like driving a S550 Mercedes on cruise control. He's also the kind of horse that beginner lesson barns dream about. He would go right to work in any program tomorrow. This gelding rides around the arena perfectly. He also rides in the Indoor or outdoor arenas. This horse is the true definition of push button broke and will lope circles all day long and he will lope off from a stand still on the correct lead every time. He stands at the mounting block and does not move a muscle until you ask him to. You can make mistakes with this horse and he won't take it to heart. He is as forgiving as they come and isn't a reactive horse to mistakes. He does have a flying lead change, knows his leads and moves off leg. Surprisingly Tardy is also a bombproof trail horse and will go anywhere you point him alone or in a group. Nothing phases him what so ever. Completely road and traffic safe. He's not barn or buddy sour at all! This horse rides English and western just as well as one another. He is a very nice mover and looks good both under both tack. I also think this gelding would jump and could already have jumping experience. He would be a great asset to any therapy program. He is safe enough for the kids and big enough for the adults. He's an insurance policy to say the least. You can ride this horse all day everyday, weekly, monthly or yearly and he'll be the same horse every single ride guaranteed. He's up to date on everything, 100% sound. This is a beautiful animal and he does not have a lump, bump or scar on him anywhere. Slick and shiney. Best ground manners you could ever ask for, no vices and a very easy keeper. Gets along with all other horses and ponies. He can live inside or out. Tardy is good looking, healthy, sound and as safe as you can find one so don't pass him by because horses like this are a dying breed. Vet checks are always welcome along with visitors. Please no leases or trials. Transportation is available. Located in Allentown NJ 08501. Call or text me at our phone number. Calling or texting is better than emailing. Many recent pictures available upon request.
---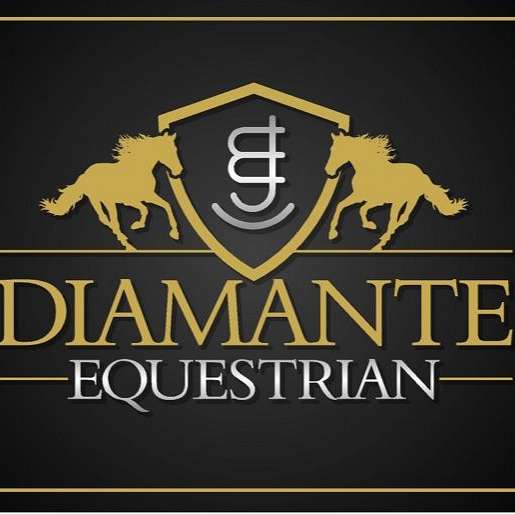 Diamante Equestrian Inc
Here at Diamante Equestrian INC we specialize in selling beginner/kid safe horses and ponies. We pride ourself in family safe mounts and try to keep our prices as affordable as possible. We stand behind every horse we sell. Our facility is located on 31 acres in beautiful Allentown NJ. Our barn consists of 22 large box stalls, 80x208 indoor arena with a sprinkler system and ground rubber footing, 100x200 outdoor arena, wash stalls and tack rooms.... (read more) Our facility welcomes all breeds and disciplines. We also have experience with stallions and bred mares. Our farm is clean and maticulously maintained. Visitors are always welcome and be sure to check out the horses and ponies we have for sale. We always have a nice selection of beginner and kid safe horses and ponies for sale. Some of our horses are not always listed for sale so even if you don't see what you're looking for we may still have the horse of your dreams standing in our barn.