Skills / Disciplines

Beginner, Dressage, Driving, English Pleasure, Equitation, Experienced, Flashy, Husband Safe, Kid Safe, Lesson, Mounted Patrol, Parade, Pleasure Driving, Ridden English, Ridden Western, Show Experience, Show Winner, Trail, Trail Riding, Trained, Vaulting
Additional Comments
⚜️ Quinn ⚜️
2005 Purebred Friesian
(Tsjalke 397 X Alobje by Jasper 366)
Quinn is a 15.3 hand purebred FHANA registered Friesian gelding. Very baroque old style build. If you are looking for a "super safe and quiet" Friesian gelding Quinn is your guy. He is probably one of the most level headed, easiest going Friesians I've ever owned or been around. He is beginner safe, kid safe, grandma safe and will just work for any rider, age, family or program.... (read more) In his younger years he was trained and shown dressage but for the past couple years he has been an older lady's trusty trail mount, local show mount and she also took a couple lessons a week on him. He has been ridden English, western and dressage. Walks, trots, canters. Moves off leg, is soft in the bridle, knows his leads and will canter circles no problem. Quinn is a gorgeous mover and moves with a lot of extension which is perfect for dressage. I can honestly say on the trails this is the first Friesian I would ever say is bombproof quiet out on the trails. He will ride out alone or in a group with zero hesitation. This is the kind of horse you can ride daily, weekly or monthly and he'll be the same way every ride. Instead of the forward mind that most Friesians have Quinn actually rides with more whoa than go. He is a rare find to say the least. This gelding has the best ground manners, no vices, has always been well cared for and he is 100% sound. Very easy keeper And he is barefoot. If you have been dreaming of a Friesian don't pass this guy by because ones with his demeanor don't come around to often. Quinn does have a cresty neck which he has for years. That is due to being gelded late in life but he has zero stud tendencies what so ever and turns right out with mares and can trailer and trail ride with mares with zero issues. He is FHANA registered but his papers have been lost, this horse is microchipped and I have all the paperwork filled out and signed that just needs to be sent in to get his duplicate papers. I have known this horse for over three years and he is a one in a million. I can honestly say that after owning and riding many Friesians myself personally. Serious inquiries only. We are located in Allentown NJ 08501. We are more than happy to help assist with finding transportation and vet checks are always welcome.
---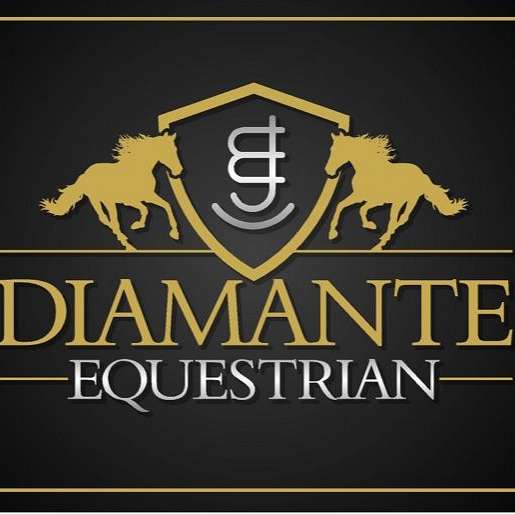 Diamante Equestrian Inc
Here at Diamante Equestrian INC we specialize in selling beginner/kid safe horses and ponies. We pride ourself in family safe mounts and try to keep our prices as affordable as possible. We stand behind every horse we sell. Our facility is located on 31 acres in beautiful Allentown NJ. Our barn consists of 22 large box stalls, 80x208 indoor arena with a sprinkler system and ground rubber footing, 100x200 outdoor arena, wash stalls and tack rooms.... (read more) Our facility welcomes all breeds and disciplines. We also have experience with stallions and bred mares. Our farm is clean and maticulously maintained. Visitors are always welcome and be sure to check out the horses and ponies we have for sale. We always have a nice selection of beginner and kid safe horses and ponies for sale. Some of our horses are not always listed for sale so even if you don't see what you're looking for we may still have the horse of your dreams standing in our barn.