Skills / Disciplines

Dressage, Flashy, Longe Line, Rescue, Ridden English, Ridden Western
Additional Comments
READ ENTIRE AD BEFORE CONTACTING - We will not accept ANY offers prior to establishing whether or not Thor and a potential buyer are the right fit. Ideally, this would be after an onsite meaning for local interest. Visit our website for more photos & information.

Thor is the horse of many people's dreams, and is now looking for someone to call his own. His presence, personality, and energy are larger than life and often make him appear bigger than the whopping 17h+ he already stands.... (read more) His past is a mystery, but he has been given the TLC, mental recovery, and training restart he desperately needed to learn how to be confident in himself, his movement, and his handlers. Thor is a unique horse that tries the best he can give in everything he does, and has proven to be talented across the board with three lovely gaits, a smart hind end over jumps, and lateral flexibility in dressage. Freedom of expression in his performances hints at correct engagement and sitting for a promising riding horse.

Restarted with clicker training and a focus on confidence and capability, Thor has improved nicely and has well-developed balance, rhythm, and intro to connection. As such a big horse, his movement is big to match, and he travels ground. He could be eased out of food rewards in riding and into traditional training or would easily thrive on the route he is currently on; he has become a token around the barn and is a joy to train. We would love to see him in a dressage or liberty home; he has barely been started over jumps.

Having already overcome many of his anxieties, Thor is still, undoubtedly, an extremely nervous horse; therefore, it is essential he only carry experienced riders, or, at least, intermediate riders working with a trainer. He has not enjoyed trail and holds a strong fear of vehicles. Our facility has treated him well by having the barn, turnouts, and arena within sight of each other so he can always see other horses and relax. His behavior on the lunge is impeccable and his ground manners, including tying, leading, and bathing, are solid. He has successful work with trailer loading and is easy to haul. He does not mind what saddle is thrown on his back and has a great understanding of voice commands and leg and seat cues. We suspect that he is a Thoroughbred or Warmblood cross but have not sent in a DNA test. Most of all, we want to see Thor go to a home where he is appreciated for more than just his color and by someone who enjoys riding and teaching him.

Thor has Tying Up Syndrome and his sale price is open to offers as a result. Because of this, he is currently limited to light/medium work and has a low-sugar diet with necessary supplements, but his eagerness to perform and learn has not wavered. Thor comes without papers but is estimated to be up to 15 years old. He is NOT for beginners, nor is he a "confidence builder."
---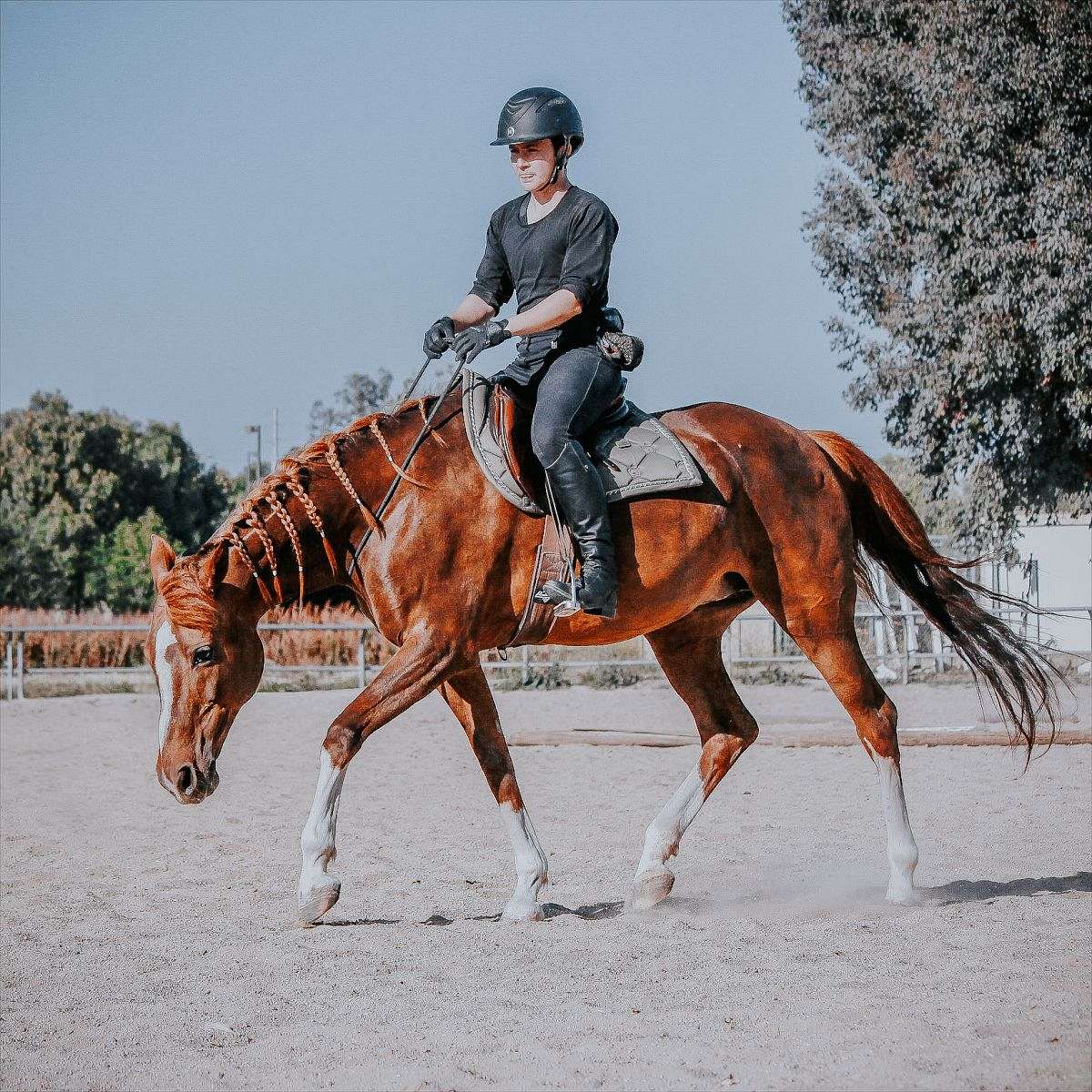 Meyer Horsemanship
Dressage, 3-ring jumping, rescues, 'problem horses,' and starting horses under saddle with incorporation of positive reinforcement and clicker training.