Additional Comments
Gorgeous black Arabian mare. We are considering offering her to the right home. She has been a pasture pet for around 7 years. She is absolutely stunning. Original owner sadly passed away. When I got her I was told she was registered, and With great persistence I have finally got her registration completed. She has had some training under saddle but I understand was 7 years or so ago. She is 2006 model. I think will patience and time that she could be a nice riding mare.... (read more) She has made a nice buddy for my 25 year old arab mares. She was a bit excitable when I got her, but has come a long way. I understand she was sedated for hoof trimming. I have literally never had to do that. I was told she would not go in a barn. Also I have zero trouble doing that. She happily comes to the stall. I think the approach to "retraining" her was just not a way that you could communicate with her effectively. She is sweet to me and loves to be bathed and groomed, fly spray, you name it and I've had zero issues. She may be the most beautiful black Arabian I have ever seen. Long, thick, Mane that goes to shoulders. She is definitely the kind of mare that takes a little bit to trust you, but I have had no major problems with her at all. She comes to me without bribing with feed and I can walk her with a lead rope barely around her neck. She gets her feet trimmed, has had vaccines, coggins, and regular deworming. Her teeth have been floated. I must say that all the "difficulties" they had assessed with her are non existent here. Must be a good suitable home. Priced for much less than I have invested. Will not risk her going to a sale/kill pen. If anyone is looking for a project and a beautiful mare, this would be a good one. Very nice bloodlines. Hoping to find someone who will love her and have the time and patience or to make her a riding horse. I was very excited to purchase this mare and am proud of how she has come along. You can text me at 256490 three three one nine for more info. I will be extremely selective where she goes. I am in no hurry for her to go. The only thing I have found about this mare is that she has been very well cared for. She just doesn't know much from sitting in pasture for so many years. She is very teachable, and very smart. If I hadn't hurt my neck this year she wouldn't be going anywhere. I would like to see her be loved everyday, and used for a purpose, rather than sit in my pasture. If you think you are that person text me to discuss. Please don't waste either of our time if your not seriously looking. Thank you
For taking the time to read my add :)
Update!!! gate was left open and she got in with my Smokey grulla champagne aqha stallion. Could have been all day could have been few minutes. Hoping he didn't breed her but she did look like she was coming into heat, or going out of heat. I cant guarantee she isn't pregnant. Will have to wait and see. If she is pregnant my half arab foals from this stallion sell at mid 4 figures. This may change her price and availability. Again please only very serious inquiries only. Please read the whole add before asking questions. I have tried to be as thorough as possible. If I had any free time, and was fit to retrain her under saddle myself, I would not even consider letting her go anywhere. This is a very, very nice, and well behaved mare for a pasture pet all these years. If she is pregnant I can assure that it will be a gorgeous baby. I do have pics of my past half arab foals and can discuss selling her in foal or me retaining the foal if anyone is interested. Would have rather not had it this way, but things happen :( still wanting to find a home where she will be restarted under saddle, and be something other than just a broodmare.
---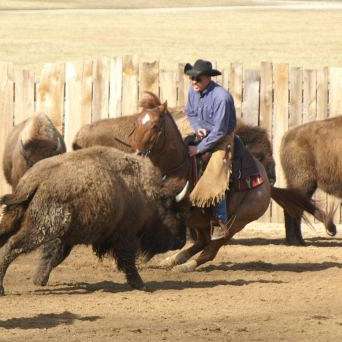 Corona Acres
Small Foundation bred quarter horse farm. Our horses are carefully selected for temperment/trainability/versatility/color/disposition. Occasional Western pleasure/english type AQHA horses available.