Skills / Disciplines

Beginner, Cowboy Mounted Shooting, Draft, Driving, English Pleasure, Experienced, Flashy, Harness, Husband Safe, Kid Safe, Lesson, Mounted Patrol, Parade, Pleasure Driving, Ridden English, Ridden Western, Team Driving, Trail, Trail Riding, Trained, Vaulting
Additional Comments
Jace is a 17 year old 17.0 hand roan Clydesdale gelding. This gelding is a one in a million and worth his weight in gold. He has kind eyes, is super quiet and has a sweet loving in your pocket personality. Jace is safe for anyone and everyone. Don't be scared of his size he would not hurt a fly. Jace is a great size and not overly huge especially for a Clydesdale. He's a great riding draft size. He is dead quiet and beginner safe in every way.... (read more) Safe for kids, husbands, guests and the whole family. Jace would be a great addition to any mounted patrol unit or therapy program. This big guy is very well trained to ride English and western. He will walk, trot and lope. I have never seen a draft horse lope until this gelding. He has the nicest, smoothest, slow, collected rocking horse lope you could ever ask for. His trot is also very smooth and on the slower side. Super soft mouth, great brakes, rides in a snaffle, stands patiently, good for standing at the mounting block and backs up. The one and only thing he doesn't do is neck rein and he could be very easily taught if someone wanted to. This horse is a total confidence builder and will teach someone how to ride. If you want a babysitter he's one and perfect for the first time rider/horse owner. Steady eddy husband horse too. Jace rides in the indoor arena, outdoor arena and he is bombproof on the trails. Completely road and traffic safe. Rides out alone and with others. Nothing phases him, he isn't snorty and just rides on a nice loose rein. You can also ride this guy double. This is the kind of horse you can ride daily, weekly, monthly or yearly and I guarantee you he will be the same way every time you swing your leg over. Jace moves very nice and is a comfortable ride. This guy is a great family horse that the whole family can safely enjoy. He's also the kind of horse that can go into a therapy program tomorrow for riding and driving. He is extremely smart and willing. Jace puts his heart into everything you ask of her. This gelding is also very well trained to drive. He has been driven single and double. We have another Clydesdale gelding named John listed for sale that matches him perfectly and they have been driven together a lot but do not need to be together to be happy. Jace has done pleasure driving, hay rides, sleigh rides, weddings and funerals. He has excellent feet and is currently barefoot. He is 100% sound. Good for his feet and does not require stocks. This gelding has good ground manners and no vices what so ever. Drops his head for the halter and bridle, cross ties, clips, bathes, and not cinchy at all. He can live inside or out happily. Perfect barn and pasture manners. If you've been in the market for a Clydesdale or a draft don't pass Jace by because horses like this are far and few between. He has never been Amish owned or trained. Don't let his age hinder you. This gelding is healthy and sound with many years left. Age is just a number and just think he has that much more experience than a young horse. Like I said before you can't get any better broke or anymore safe than this guy for being a Clydesdale. I honestly haven't met many drafts that ride quite like this guy does. Someone spent a lot of time training and riding him over the years to get him to be as good as he is today. I have many pictures and videos available. Vet checks and visitors are always welcome. Located in Lehighton pa 18235. Call or text me at (401) 486-8784. We can assist with transportation all over the US and Canada. Up to date on everything and ready to go to his new home.
---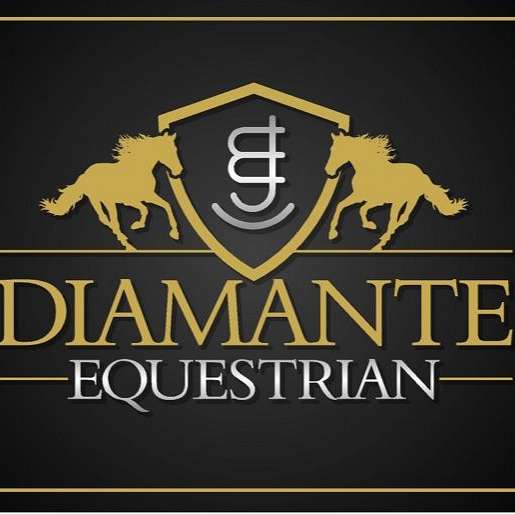 Diamante Equestrian Inc
Here at Diamante Equestrian INC we specialize in selling beginner/kid safe horses and ponies. We pride ourself in family safe mounts and try to keep our prices as affordable as possible. We stand behind every horse we sell. Our facility is located on 31 acres in beautiful Allentown NJ. Our barn consists of 22 large box stalls, 80x208 indoor arena with a sprinkler system and ground rubber footing, 100x200 outdoor arena, wash stalls and tack rooms.... (read more) Our facility welcomes all breeds and disciplines. We also have experience with stallions and bred mares. Our farm is clean and maticulously maintained. Visitors are always welcome and be sure to check out the horses and ponies we have for sale. We always have a nice selection of beginner and kid safe horses and ponies for sale. Some of our horses are not always listed for sale so even if you don't see what you're looking for we may still have the horse of your dreams standing in our barn.