Skills / Disciplines

Beginner, English Pleasure, Equitation, Experienced, Flashy, Hunter Under Saddle, Husband Safe, Kid Safe, Lesson, Longe Line, Ridden English, Ridden Western, Show, Show Experience, Show Winner, Trail Riding, Trained, Western Pleasure, Youth
Additional Comments
Extremely Hot Cowboy aka Cowboy is a 7 year old bay 15.3 hand Quarter Horse gelding. This horse is stunning from every angle. Beautiful head, kind eyes and a great brain. They really don't get much better than this guy right here and I would rightfully call him picture perfect. Cowboy is AQHA registered and famously bred with bloodlines that include Zippo Pine Bar and Zips Chocolate Chip. This horse has been pampered and cared for his whole life and it sure does show.... (read more) If you are looking for a turn key western pleasure/HUS show horse this is your guy. Cowboy has been shown and has won in western pleasure and hunter under saddle classes. He has also been shown by youth. Spur broke, good stop, turns on his haunches, two finger neck rein, side passes, stands like a statue and backs up. He has a slow walk, slow jog and a nice slow lope. Under English tack he's also a gorgeous mover and has a simple lead change. Cowboy is bombproof, kid and beginner safe. He knows his way around the arena like a pro and knows his job. He isn't the kind of horse that needs to be ridden daily or warmed up for an hour. He is a saddle up, get on and go right to it kind of horse. I do not ride every horse that goes through our barn but I have ridden this one numerous times and every time I sit on him I love him more and more. We are not western pleasure show people but I would say he's pretty automatic and will surely make anyone look like they know what they're doing even if they don't. I do know these good broke, young, sound geldings are very hard to find and finding one like this is a breath of fresh air and you just sit up there and say wow this sure is a broke one. Cowboy would also be a great addition to any show barn and lesson program because he can pack total beginners, kids to experienced riders around the arena. We have put him over a couple very low cross rails and ground poles. I feel like this gelding has the potential to jump if someone wanted to because he's so smart, willing and educated. The nice thing about Cowboy is that he does not need to be a show horse if that's not something you want to do. He'll happily be a family pleasure horse. He's the perfect mount for people that want that super slow, smooth as silk easy gait. Perfect to build a riders confidence and for people with sore backs to. I don't know to many horses that are as show broke as this horse and will trail ride to. I did not buy this horse to be a trail horse but to be honest he will trail ride anywhere you point him and is not spooky at all. He acts like he has been trail ridden his whole life. Cowboy will trail ride alone and in a group. We have hacked him out all around the farm and he has been totally unflappable. We have also had him up and down the road with zero issues. He really is a very versatile horse that is safe and quiet for anyone but trained well enough for a better more experienced rider to have fun with and enjoy. He's young and has his whole life ahead of him to do whatever you please. He is an easy keeper overall and doesn't require any supplements. Wears from shoes and is up to date on everything. Cowboy is 100% sound with no vices what so ever. The best ground manners you could ever ask for and a pleasure to be around. In your pocket puppy dog personality and always looking for all the attention he can get. Clips, bathes, trailers, cross ties, excellent stall and pasture manners. He does get along with all other horses and ponies. Cowboy does know how to lunge very well but does not need to be lunged before ridden. He could easily do lunge line lessons because he is so good on a lunge line to. If you want to have one of the best looking and best broke horses around don't pass this guy by. It has been a long time since I've owned one like him. Many pictures and videos available upon request. Located in Lehighton pa 18235. Call or text our phone number. Vet checks and visitors are always welcome. Transportation is always available.
---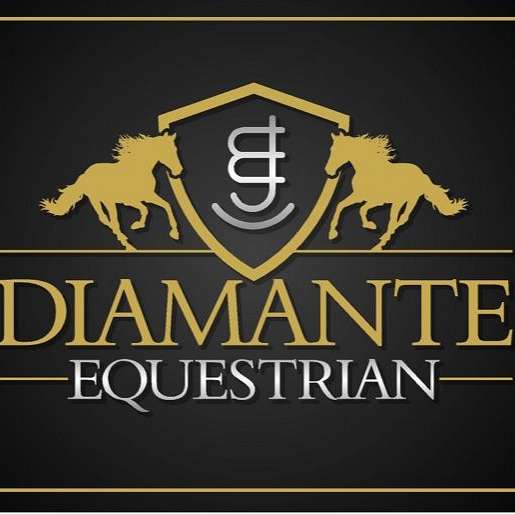 Diamante Equestrian Inc
Here at Diamante Equestrian INC we specialize in selling beginner/kid safe horses and ponies. We pride ourself in family safe mounts and try to keep our prices as affordable as possible. We stand behind every horse we sell. Our facility is located on 31 acres in beautiful Allentown NJ. Our barn consists of 22 large box stalls, 80x208 indoor arena with a sprinkler system and ground rubber footing, 100x200 outdoor arena, wash stalls and tack rooms.... (read more) Our facility welcomes all breeds and disciplines. We also have experience with stallions and bred mares. Our farm is clean and maticulously maintained. Visitors are always welcome and be sure to check out the horses and ponies we have for sale. We always have a nice selection of beginner and kid safe horses and ponies for sale. Some of our horses are not always listed for sale so even if you don't see what you're looking for we may still have the horse of your dreams standing in our barn.