Skills / Disciplines

All Around, Athletic, Barrel, Barrel Racing, Beginner, Calf Roping, Drill Team, Experienced, Foundation, Heading, Heel, Husband Safe, Hunter Jumper, Lesson, Longe Line, Parade, Penning, Playday, Ranch, Ranch Versatility, Ranch Work, Ridden Western, Rodeo, Rodeo Pickup
Additional Comments
ABSOLUTELY NO SCAMMERS!! I DO NOT ACCEPT CHECKS OR CASHIER CHECKS!!! PLEASE WATCH ALL OF HIS VIDEOS and read his entire add BEFORE contacting me. This is Remedy. He stands 14.3, he's SAFE SAFE SAFE. Stands to mount , loads himself, stands by himself without having to be held while being shod, rides with just a rope around his neck beside the Highway, tolerates me slamming myself against him when I'm trying to cowboy mount him and I fail!... (read more) Lol I am
A terrible at mounting bareback haha as you'll see in the videos attached below and he tolerates me and all my silly stuff I really exaggerate to show how gentle and calm he is to be completely honest. :D I have given rides to kids at our church on him, he has been on miles and miles of trails, he's finished on both ends heading and heeling but his owners said he's a better heel horse, he's a finished calf roping horse as well, team penning, sorting, he side passes both ways as fast as you ask him to, open and close gates both ways with EASE, you couldn't ask for a better gentleman! My 3 year old
Daughter rides this horse and he listens to her and does as she asks of him. I ADORE him! I trust him with both of children and rising down the highway as you see in the other videos listed below of him.

This guy is extremely nice, a love bug, remedy has the lightest softest handle on him, he wants to please and make you happy and is a true gem to have around! He catches you every time too and doesn't have to be chased down! His videos speak volumes for him so please watch them all before calling. The literal ONLY reason Remedy has not already sold is because he's blind out of his left eye. However as you see it does not affect him or his riding in the least. I keep a face mask on him on windy Oklahoma days because his eye will water if it's real windy but other than that he has no issues. Remedy and Samantha are being sold because their owners have gotten to an age they don't ride anymore nor do their grandkids anymore so they are for sale to a good happy family home and would LOVE to go as a pair. Samantha is listed as well for $3,000 however their owners will sell them TOGETHER for $5500 and there are videos attached below that have them both in it. I am riding Remedy with my two year old son on him with me in a buddy saddle and my 3 year old daughter is on Samantha and I'm ponying her off of Remedy. Remedy and Samantha are both VERY VERY nice and would make someone an awesome pair of family horses. Again if I had the money myself to buy them I would and would seriously keep them for my babies. I trust these horses and they are no problem here at our place. My kids can run a muck around them and it doesn't affect either of them. No buck, bite, kick or rear, they both cross water, logs, teeter totter bridges, hollow sounding bridges, ANYTHING you ask and without hesitation! Please call or text, no tire kickers PLEASE. I'm a single mom with two little ones and don't have time to be wasted. If you like what you've read and see than bring cash and a trailer because these two are even better than I described and better than the videos I have. It's very difficult for me to get videos because of needing someone to watch my littles and someone to get videos but if you'd like more cause you are far away and you are SERIOUS I don't mind getting whatever you'd like to see. I also have other horses and also sell saddles and tack as well! I can help get you equipped with everything you need for your horse, help you locate a place to board it if you need to and everything in between. I can also personally deliver one or both before Christmas or Board them until you are ready for them. Call or text me for more info. Thank you and God Bless!

I accept all major credit cards, cash, Venmo, zelle, PayPal and bank wires. Thank you all for your interest and God Bless! 9186400219

Watch Youtube Video

Watch Youtube Video

Watch Youtube Video

Watch Youtube Video

Watch Youtube Video

Watch Youtube Video

Watch Youtube Video

Watch Youtube Video
Shipping Notes
I can deliver any of the horses we sell for an additional fee.
---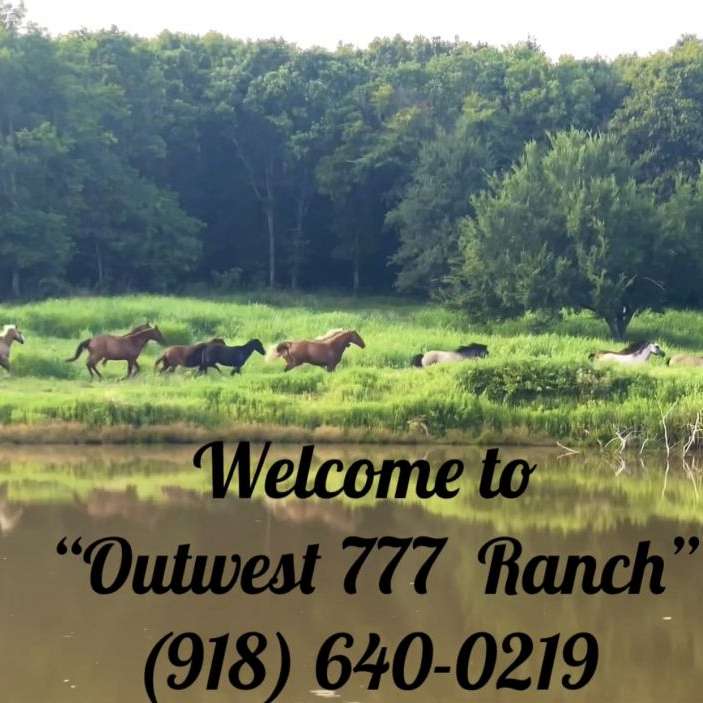 Stephs Consignment Sales
We are selling all but a couple of our horses and going to focus more on family, so I will be selling off most of my personal horses and the last of the consigned horses and will no longer be in the industry. Thank you all and God Bless.