Additional Comments
'20, 1 year old, Black-bay Roan, Blanket Spotted, Friesian Sport Filly. Guaranteed no grey gene! She's huge & will mature tall with a big, stout body & excellent, athletic conformation. She's 2 months old in the photo, now 1 yr & big. Sired by Sjoerd of Three Day Ranch, 74x Friesian World Champion, 130+ Regional Champion, USEF Horse of the Year, Triple Ster/Star stallion, & the most highly decorated Friesian stallion in N.... (read more) America.
Dam is Topa, our registered Appaloosa mare who's DNA tested to be triple Homozygous & NO grey gene! Topa is well proven to produce big, athletic, outstanding Friesian Sport Horses. Short term payments to the right home. Wonderful sweet temperament!!
---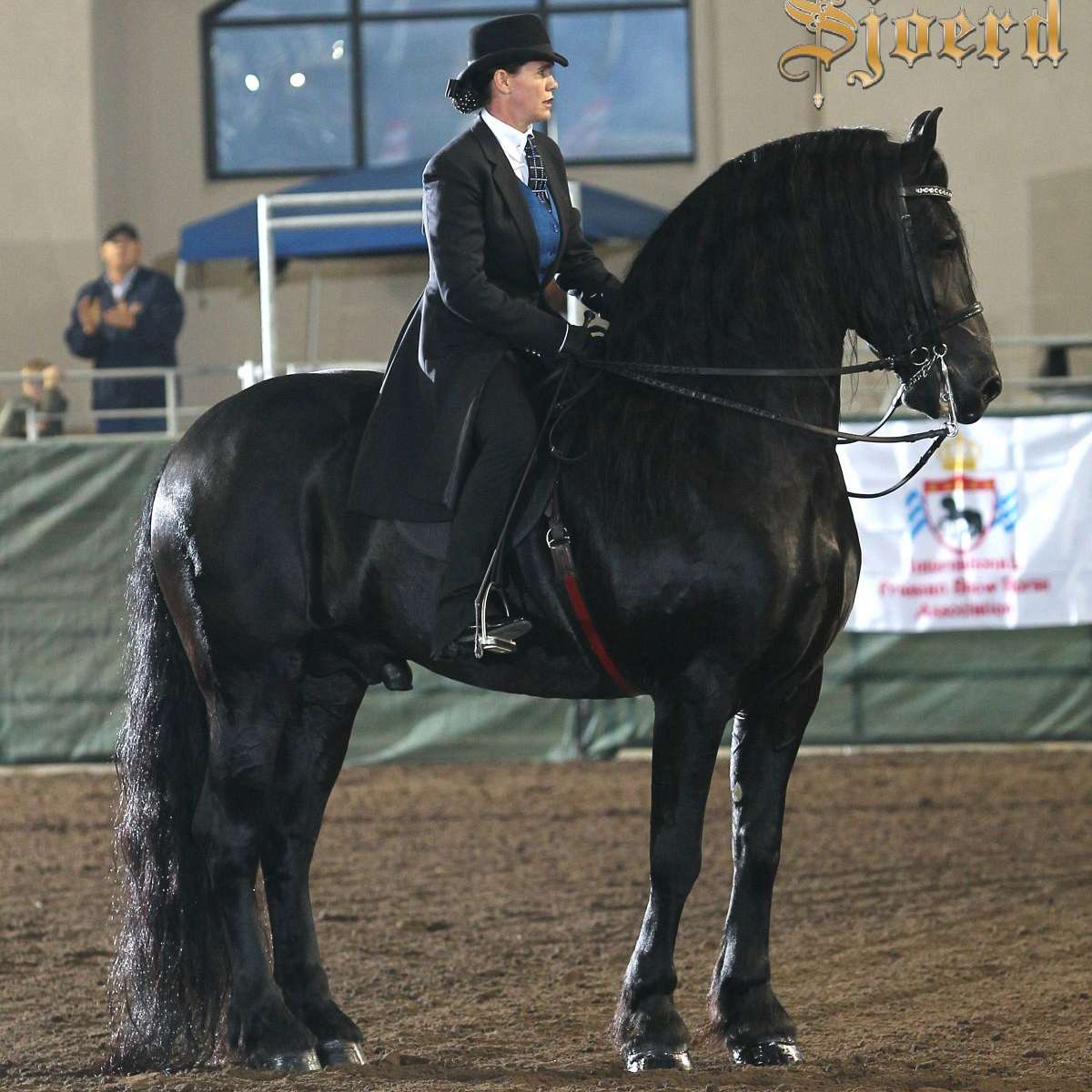 Three Day Ranch
Three Day Ranch is home to the #1 Ranked Friesian in the USA, SJOERD!!!!! He's legendary for all that he & his offspring have achieved, & the enormous amount of success Team TDR has achieved w/our team of kids & Amateur riders. Sjoerd's the only Triple Ster stallion in the world! He's the most successful, highly decorated, Friesian stallion in history! Sjoerd's the only Friesian stallion to achieve the highest award attainable in the USA, USEF Horse of the Year!... (read more) He's a 74 time World Champion & 130+ Regional Champion titles. Sjoerd's been the #1 Sire of Purebred & Partbred Friesians for 7 years! Sjoerd foals are famous for their exceptional dispositions, great minds, athletic abilities & beautiful conformation & movement. They are World/National Champions across all disciplines, divisions, & competition circuits, consistently winning over the foals sired by any other Friesian stallion that exists!! *Note All TDR stallions are available for breeding to all breeds of mares. All foals sired by our stallions are eligible for registration papers. Three Day Ranch is home to the only & first Homozygous Champagne Friesian Sport stallion that exists, TDR RidiculouSly Kool. He is a 3x Regional Champion, & he'll produce 100% true Champagne Friesian Sport foals. TDR Exotic Maserati - IALHA registered, jaw-dropping, Champion of Champions, Best Movement Champion, multi-Regional Champion & Las Vegas Champion Half-Andalusian Iberian Sport stallion. All foals eligible for IALHA Iberian Sport registration & are eligible for competing at IALHA shows. Three Day Ranch is also home to the captivating & rare Buckskin Silver Tobiano Friesian Sport Horse stallion TDR Veni Vidi Vici "Vici". He's amazing! Our breathtaking Blue Roan Friesian Sport stallion, TDR Marvelous in Platinum "Marvelous" is an amazingly beautiful boy. We are home to 2 junior purebred Friesian stud colts that will be raising, training & competing with them. Three Day Ranch offers both USA breedings & International frozen semen on our Champion Arabian stallion, TDR White Stone. He's Black, homozygous Black, SE/BL/AK, & the only Champion Reining stallion in the USA! SJOERD ???? VIDEO LINKS https://youtu.be/JpJqFp2rohE https://youtu.be/JODdMLOIvcw https://youtu.be/jLLFlGVc24c https://youtu.be/XrfOXLygZfU https://youtu.be/oEeP0enIxUE https://youtu.be/sPQsPE6DcQw https://youtu.be/zi7ajhhHQDU https://youtu.be/sZZcaditAuk ????Webpage - out of date visit our website ALL OUR STALLIONS ARE AVAILABLE TO ALL BREED OF MARES. ALL FOALS ARE ELIGIBLE FOR REGISTRATION.