Skills / Disciplines

Beginner, Kid Safe, Youth
Additional Comments
CJ is a granddaughter of Whittmack Mickey Mouse along with lineage of FWF, she is a tiny petite correct bundle of perfection.

I am not able at this time to produce either A/R certificates on this little girl very sad. Started the process in end of June, this month letter from both registries state stallion is in another's name not the person whom signed the breeder's certificate. I did not have her dam in my possession at the time of her breeding, she had been sold, never transferred out of my name which makes the process.... (read more) When I purchased, I knew she had been covered by the stallion and the owner stated certificates are guaranteed.
So here we are offering as a grade.

CJ could be registered pinto if one so chose. Although I will send all rejected paperwork received from both registries along with signed transfers, if one chose to wait to see if everything is addressed so to proceed with re-submitting. Be aware she will need parent qualified via AMHA due to late stallion report filing. I have been told all required paperwork has been submitted to both registries weeks ago.

Going through the motions of halter, lead training and trimming has been a breeze. She meets you at the stall gate and loves her morning scratches stands to be haltered as well. Correct in every area from conformation to bite and temperament. Will make a wonderful pet or 4H project please contact us for any additional information needed.

She will be ready for her new home after weaning the first week of November , we do accepted payments until weaned, be aware balance must be paid in full before transport.

any addition information needed please email .
Shipping Notes
Coggins & health cert provided, buyer responsible for shipping.
---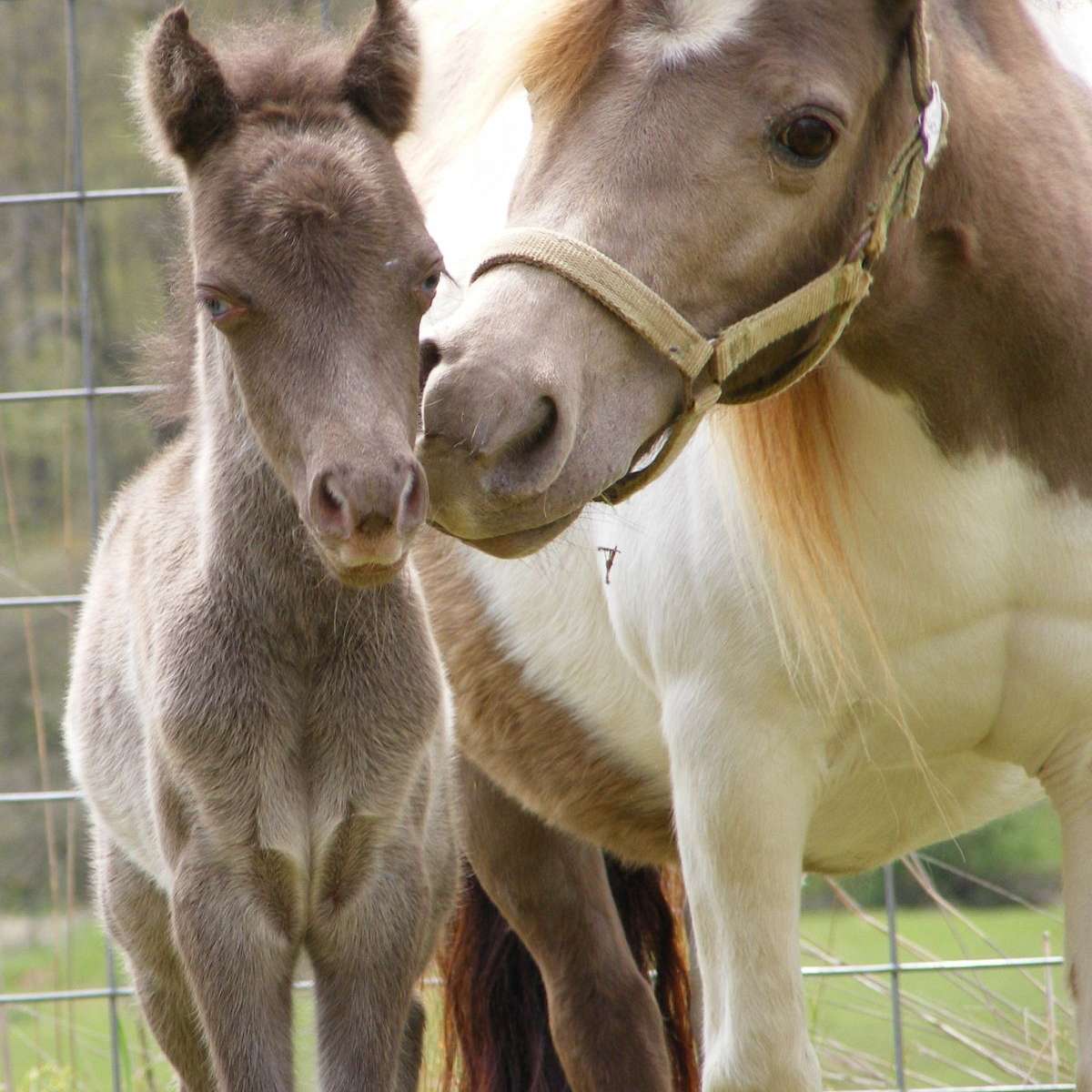 Three Arrows Champagne Acres
Three Arrows is striving to Preserve, Promote and Produce refined Champagne dilutes with correct type and conformation, quality minded individuals that will succeed in any area, from the show ring to within a family unit, for future of the champagne gene pool. We are a small farm nestled in the hills of West Virginia's Northern Panhandle; the early 1990's brought change with a decision that would forever change our lives, the program and foundation we had built on, our purchase of the first miniature horse.... (read more) While placing this champagne program on to its foundation we spent many hours and years researching, traveling and seeking champagne miniatures scattered all over the country. Having a small band mares now including 8 champagnes, shetland blend. The Champagne lineages within the programs foundation include : Seven Cs Cotton Candy, Dell Tara's Hippy also including the Shetland lineage of Michigan, Winks, Bar G's and Arenosa . Within these pages, you will find our work in progress within the ASPC, AMHR and ICHR registries, while utilizing the past with the present of the champagne miniature including also blending Shetland lineage into our foundation.