Additional Comments
Full YouTube video!
Watch Youtube Video
Coby has left his stamp again at the Sunrise Ranch!
Introducing SRR Panache, our registered Morisian colt of 2020. This guy was born loving people and he craves interaction. The intensely personable nature of Coby's offspring from day one never ceases to amaze me! Coby has always passed on to his foals the legendary good mind of his sire Nanning 374!... (read more)
So of course Panache has been Emily's favorite foal of the year. Who can resist a foal that WANTS to play with you!
His Morgan dam Amberfields Beau K did not pass on her grey gene but she has shared her solid Morgan steady mind, long stride, and correct build. The Morgan athleticism crosses excellently with the Friesian drama giving a versatile Sporthorse with loads of expression and a practical good nature.
Panache will get 16 hands tall or just over. All of his siblings reached their full size at four years old and filled out over the following year. He will be a very dark bay with no white.
Panache would be an ideal choice for someone looking for a calm willing partner to enjoy trails and have lots of skill and expression for the show ring, jumping, or dressage! Morisians are sporthorses with a family friendly nature!
Secure him by contract him now for the best Christmas gift you could get yourself!
---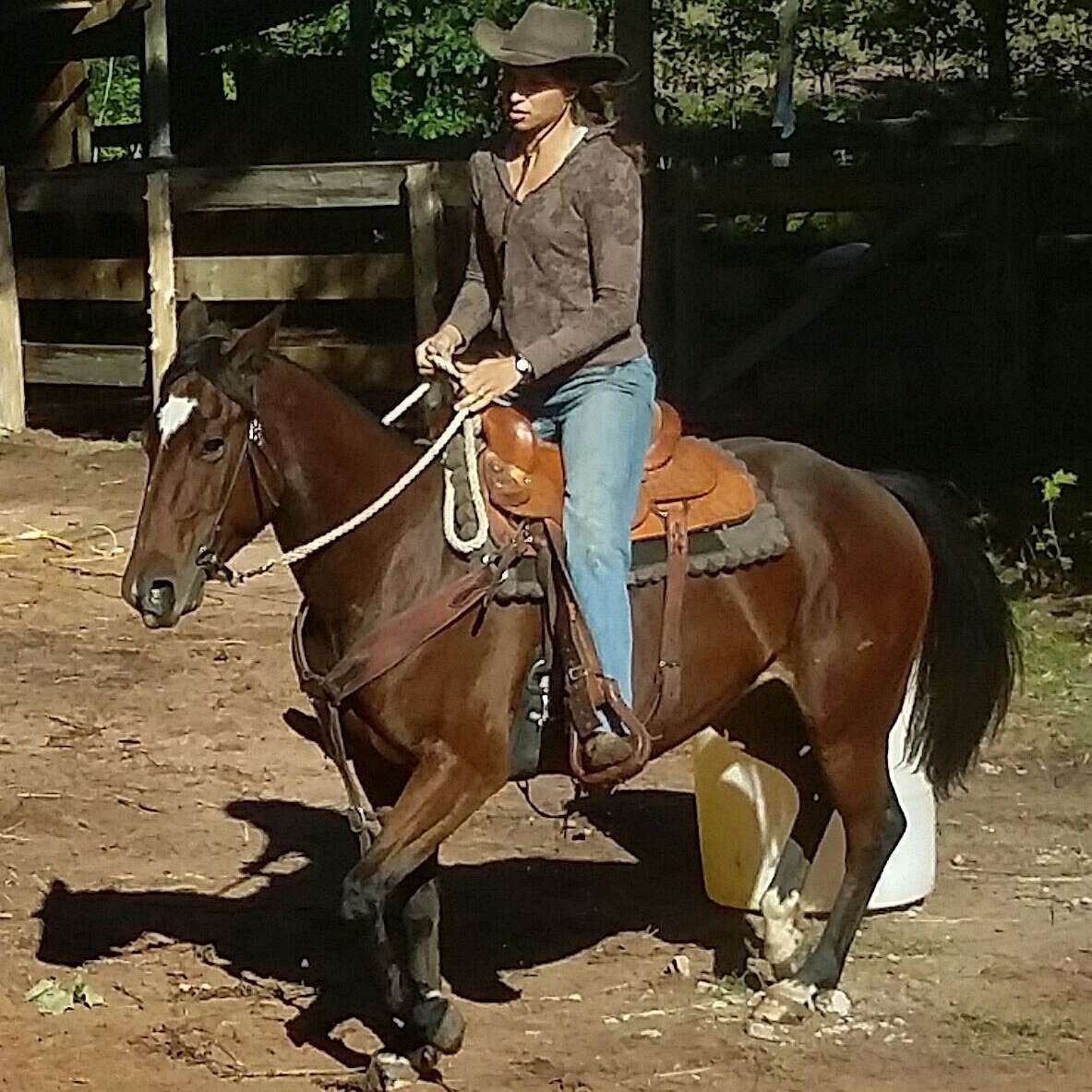 Sunrise Ranch
Here at Sunrise Ranch we take quality green horses and train them to be family-safe trail mounts. We do this by focusing on a solid foundation through authority in groundwork and encouraging the horses confidence by kindness and exposure. Challenging our mounts in ranch work and long trails gives them experience that strengthens their focus. Sunrise Ranch has a growing herd of beautiful registered Morgans and their Palomino stallion is available for stud service.... (read more) Watch for foals of excellent Morgan temperament, type, and color produced here! Every year also breed for a selection of fine Moriesian and Friesian crosses. These crosses are chosen based on personality and athleticism and are all registered. At Sunrise Ranch we are continually progressing a variety of new horses into trustworthy saddle horses, so visit our website or call and if we have what you are looking for!