Skills / Disciplines

All Around, Barrel Racing, Beginner, Calf Roping, Cowboy Mounted Shooting, Experienced, Finished, Flashy, Gymkhana, Heading, Heel, Husband Safe, Kid Safe, Lesson, Money Winner, Parade, Performance, Playday, Ranch, Ranch Versatility, Ranch Work, Ridden Western, Rodeo Pickup
Additional Comments
Hemi 11 year old 16.0 hand súper stout buckskin quarter horse gelding. This horse is drop dead gorgeous. Perfect head, kind expressive eyes, the color everyone dreams about, super stout, muscular, black legs and a black mane and tail. This horse is covered in brands. I cannot tell you the last time I have seen a quarter horse built like this nonetheless color like this. Hemi is the whole package tied into one. If you have been dreaming of a big bodied, taller, quiet, buckskin don't pass this horse by because I don't know when you'll find another.... (read more) This horse is a finished head horse and has competed. He is quiet in the box and has scored well. Hemi is a true western horse and has been a western horse his whole life. A cowboy can have a lot of fun with him but you do not need to be a cowboy to ride him but he'll sure make you look like one. This horse has a true two finger neck reins, turns on his haunches, has a great whoa, will back up a mile and side passes. His gaits are smooth as silk and he has a slow western pleasure type jog to die for. You can sit to his jog all day long. He will also walk along on a nice loose rein and will lope right off. You can turn him on and turn him off. He does not get hot. If you want to go slow he will go slow all day or if you want to go fast he's a powerhouse of a horse and will go fast. He will rope, sort, drag cattle, work cattle or do anything ranchy that you want to do. Hemi is a phenomenal trail horse and is absolutely bombproof. Rides out alone and in a group. Not barn or buddy sour at all. He is 100% road and traffic safe. This horse has never done ring work but he is acclimated to it now and took right to it. He'll happily ride around in circles in the indoor and outdoor arena. We just started working him into our lesson program with adults, beginners and kids. These are kids that haven't ridden western ever or kids that haven't ridden western in a few years and want to get back into western riding. He is beginner, kid, husband, grandma, grandpa and wife safe but like I said a more experienced rider can also have a lot of fun and enjoy this big shapey gelding. He is perfect for a larger rider to. My husband is 6'4" and 320lbs and rides this gelding with no problem and he looks good on him. So if you have a bigger man looking for a horse he's the perfect one for that to. This horse would also be the perfect addition for any pony horse on the track. He's big, gorgeous and won't get rattled by anything. This is a really versatile all around gelding that can do it all and do it well. I can guarantee you that he gets noticed everywhere he goes and people's jaws drop at the sight of this horse because he is that impressive to look at. Pictures don't do this horse justice. He is bigger and better looking in person. Hemi has the best ground manners. Clips, ties, cross ties, ground ties, bathes, trailers, good to saddle and easy to bridle. You can touch him all over and pick all four hooves. He has excellent feet and he's a big footed horse. Currently shod all the way around but he can go barefoot. 100% sound and no vices what so ever. Very easy keeper. He gets along with everyone including mares and geldings. He can live inside or out. Don't pass this gelding by because I don't know if we'll ever find another one like him. Up to date on everything and ready to head to his new home now. Many pictures and videos available upon request. Visitors and vet checks are always welcome. Located in Lehighton pa 18235. Call or text our phone number. Transportation is available.
---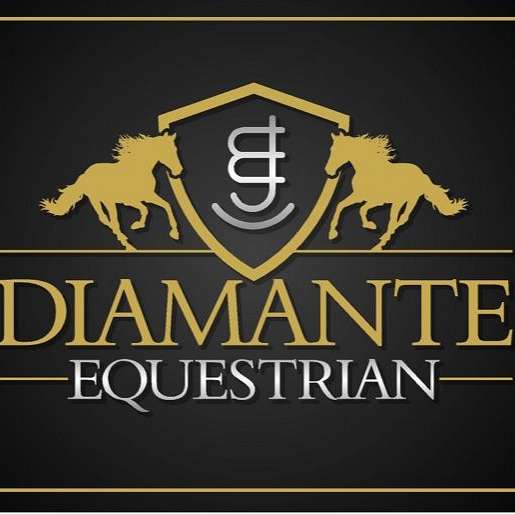 Diamante Equestrian Inc
Here at Diamante Equestrian INC we specialize in selling beginner/kid safe horses and ponies. We pride ourself in family safe mounts and try to keep our prices as affordable as possible. We stand behind every horse we sell. Our facility is located on 31 acres in beautiful Allentown NJ. Our barn consists of 22 large box stalls, 80x208 indoor arena with a sprinkler system and ground rubber footing, 100x200 outdoor arena, wash stalls and tack rooms.... (read more) Our facility welcomes all breeds and disciplines. We also have experience with stallions and bred mares. Our farm is clean and maticulously maintained. Visitors are always welcome and be sure to check out the horses and ponies we have for sale. We always have a nice selection of beginner and kid safe horses and ponies for sale. Some of our horses are not always listed for sale so even if you don't see what you're looking for we may still have the horse of your dreams standing in our barn.