Skills / Disciplines

Beginner, Companion, Driving, Experienced, Flashy, Halter, Kid Safe, Lesson, Parade, Pleasure Driving, Ridden English, Ridden Western, Show, Trail Riding, Trained, Youth
Additional Comments
Carrot is a 10 year old 10.0 hand small pony gelding. Adorable hard to find Golden Palomino. If you are looking for the perfect first pony for your child or children don't miss this pony. It has been along time since I've been able to offer any ponies for sale because they're just so hard to find. I have zero complaints about Carrot and have been going back and forth about keeping him or selling him. My twelve and four year old sons have ponies of their own but my four month old doesn't.... (read more) I was contemplating keeping him for my four month old but he's just to young and it won't be fair to Carrot to sit around waiting for him to grow up so he can do something with him so it makes more sense to offer this guy to another child/family that can enjoy him right away. He has the best manners you could ever put on a pony and is the friendliest guy. Easy to catch, comes right to you and any child can catch him, lead him, brush him etc. He will follow you around like a big oversized dog! He rides on and off a lead line and he is also trained to drive! Rides walk, trot and canter! I purchased this pony from
An Amish family that owned him his whole life. Only reason they sold is because all the kids outgrew him. This pony does it all. This is a bombproof kids pony and total babysitter. Always has his ears forward and has zero bite or kick. He is the kind of pony you can let the kids be with and turn your back for a minute to do something and they'll be ok. He is bombproof quiet to drive also. Safe for kids and adults to drive. He's the kind that'll teach you to drive, all you have to do is hold the lines. One person can harness and hook him. He has fantastic brakes and he does stand and back. You can be riding your horse and he'll follow right behind while your child rides or he'll follow your big horse down the trail while your child rides or you can pony him off your big horse. He has been in the woods, up hills, over bridges and through crazy trail obstacles. This pony does not bat an eye at anything! Rides and drives in a snaffle. Stands patiently for mounting and dismounting. He's also ok if you pick the child up and place them on his back. He stands like a statue! No vices or bad habits what so ever. A very easy keeper that stays fat on air and he gets along with all other horses. Not spooky, jumpy or nervous at all. He's a true solid safe pony that is kid safe and mother approved. He is the total package. Safe, sound, adorable, a good age and a gelding. When the kids outgrow him they can drive him! Barefoot with excellent hooves, no founder. He'll stand to be clipped, bathed, brushed and braided. Up to date on everything and 100% sound. The pony market has gone crazy and these kid safe ponies have become impossible to find so don't pass this one by because if he sticks around to long I'll be keeping him for my 4 month old. He is pictured with my 4 month old and 12 year old sons. Located in Lehighton pa 18235. Call or text me at our phone number. Transportation is available. Visitors and vet checks are always welcome.
---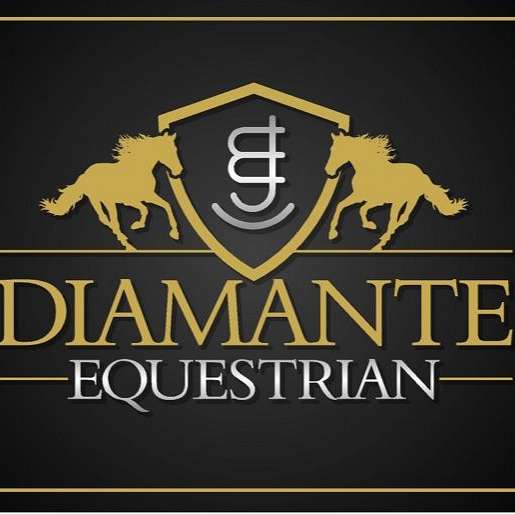 Diamante Equestrian Inc
Here at Diamante Equestrian INC we specialize in selling beginner/kid safe horses and ponies. We pride ourself in family safe mounts and try to keep our prices as affordable as possible. We stand behind every horse we sell. Our facility is located on 31 acres in beautiful Allentown NJ. Our barn consists of 22 large box stalls, 80x208 indoor arena with a sprinkler system and ground rubber footing, 100x200 outdoor arena, wash stalls and tack rooms.... (read more) Our facility welcomes all breeds and disciplines. We also have experience with stallions and bred mares. Our farm is clean and maticulously maintained. Visitors are always welcome and be sure to check out the horses and ponies we have for sale. We always have a nice selection of beginner and kid safe horses and ponies for sale. Some of our horses are not always listed for sale so even if you don't see what you're looking for we may still have the horse of your dreams standing in our barn.