Skills / Disciplines

Dressage, Eventing, Jumping
Additional Comments
Valenzena is a beautiful 6 year old Swedish Warmblood mare with some old Thoroughbred bloodlines similar to both Seabiscuit and Secretariat. (Galopin in Seabiscuit and Pharos & Blenheim II in Secretariat)
She was started as a 3 year old at Clinton Anderson's 10 day colt starting Clinic, in a bitless bridle. I rode her for 2 years in mainly dressage, but also some lower jumps.

In 2019 we also attended Chris Cox Horseman Clinic.... (read more) That same year I decided to breed her and she became pregnant at the first try. She is an excellent broodmare and had no issues delivering on her own.

Valenzena attended the SWANA (Swedish Warmblood Association of North America) inspection as a foal and received a 9 out of 10 for her body type. ( Noble, feminine, hip high.) Class 1 Foal
She also attended as a 3 year old with good scores in both Movement and Jumping. -Three very good gaits, hind legs well under body, light footed.

Her foal is being weaned slowly and he is now ready to be sold as well. He (Drago) receive similar scores at the foal inspection and has a great temperament. I will advertise him as soon as I get his papers.
I was going to set the price at $15,000 for Valenzena, but I don't have much time to start her up again at the moment. If someone requests it I'll be more than happy to, but it will take 2-3 weeks and the price will go up again.
I have to make room in my barn before winter comes, so I'm always open for a package deal.
Call and please leave a message if I don't answer. Too many scammers out there.
---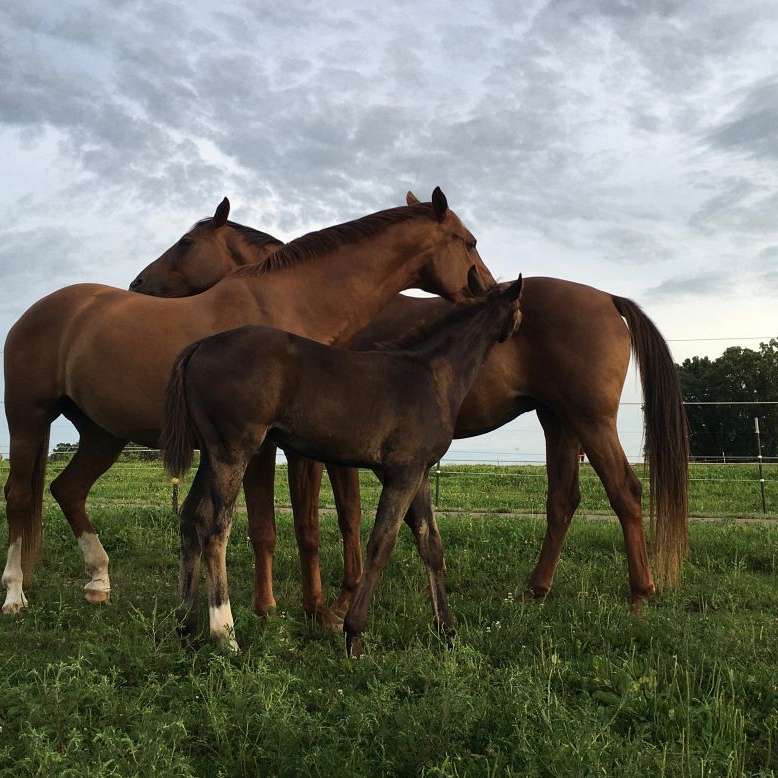 Js Warmbloods
Breeding quality Swedish Warmblood horses.