Skills / Disciplines

All Around, Athletic, Beginner, Breeding, Companion, Flashy, Project, Youth
Additional Comments
We thought we would be keeping her, but have too many farm chores!
So "Cookies & Cream" is offered for sale, not on sale. :) (Price is firm.)
So fun to watch play..., meet "Cookies & Cream"!
She is:
* offered For sale (mom not included in this price). I will delete the ad as soon as she sells. Thanks.
* small enough for kids to learn how to lead and load!
* currently turned out bc I am out of time and energy.... (read more)
* accustomed to being around dogs, goat, highway, traffic, chickens, etc (We live next to a 4-lane highway.)
* for sale. . . Price is firm.
Foal date was May 12, 2020
Her dam (mom) is the most flashy, gorgeous Tovero and super gentle 13hh sweetie.
Her sire (dad) is a classy 32" Miniature buckskin stallion! Yes, I am serious!
So, we don't know exactly how tall this little cutie will be - - - but she sure is built just right and has a "dollar sign" on her left shoulder!!
(There is a good chance she will mature to the height about halfway between her parents.)
She is an easy keeper and stays in good shape.
Text and/or call nineO3.8seven9.4l6six between 9 a.m. and 9 p.m., please. Calls and texts work. My old phone won't send videos.
Yes, I am keeping her on her momma until she is at least 100 days old. Baby is eating grass & hay ...and can be put on pellets any day. There is a 50/50 chance that I will offer filly's dam for sale, after the filly leaves here with a new family. Yes, I can take just a $200 deposit and we can make plans for her weaning over the last week she is here. Text nineO3.8seven9.4l6six and then call me. I do NOT do well with scammers and am a bit jaded by them. I want my little filly to get the right home and be a pleasure for her new family for years to come. I don't have videos ....but, my 7 and half yr old phone wouldn't send them if I took them... She is a stout filly with correct confirmation that has a LOT of potential! I think she is probably the most wide baby horse I have seen her height & age!
---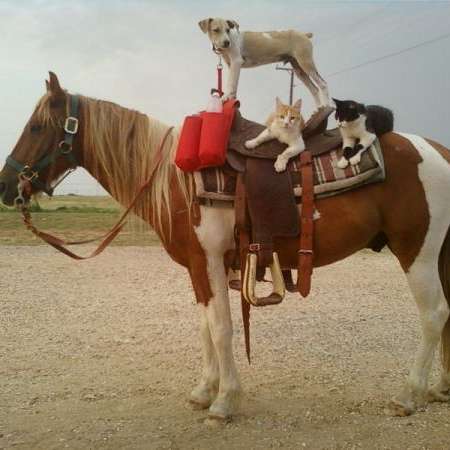 We like Ponies!