Skills / Disciplines

All Around, Athletic, Blue Eyed, Breeding, Companion, Cross, Driving, Flashy, Flaxen Mane, Playday, Project, Started Under Saddle, Youth
Additional Comments
3 year old spotted/roan filly.

I still own her mom & gr-ma.
Saddled 4x last Winter. Turned out with a yearling last month.
Yes, price is firm.
Meet our "Princess Poppy"!
Foal date was February 19, 2017 here on my place!
(Yes, photo is current. )

Her dam is my flashy 10hh black leopard appaloosa (POA , no papers) Pony ride mare. I have owned her dam for 11 years and I raised this colorful filly on purpose.... (read more)
"Poppy's" sire is a 13.1hh blue roan Overo Paint pony stallion. Cappy is from my Black Overo mare with "Ole Man" bloodlines.
So!
She IS:
- blue eyed!!
- halter broke and leads!
- a cute project pony that needs trained.
- sweet and healthy!
- cute as a bug!
- a pony filly! (Should mature between 12hh and 12.5hh?)
- is friendly, stands tied, and hauls in a trailer!
- easy to catch with a treat.

Poppy is NOT:
- broke to ride, ... yet! So she has no bad habits. (But, this is the correct year for you to get her started! (I have personally saddled her 4 times only.)
- bomb proof. (I do get strange questions from people.)
- barrel racer or can chaser or hog racer or babysitter, ,...yet!
- cribber, kicker, founder or any other weird vice at this young age.
I will only accept cash. Please text me first and advise me a good time to call you. I get so many scam calls and robot calls ....plus I work outdoors! So, tell me a good time to call you and what questions you have. Thank you!
And, please don't have your little bitsy kids call me. I'm old and tired. ;) I prefer to deal with people who are old enough to drive here with a trailer and cash. ;)

Thanks for reading!
Shipping Notes
Can possibly follow you home with her in the state of Texas, when you pay cash for her plus $2/loaded mile with a minimum of $50.
---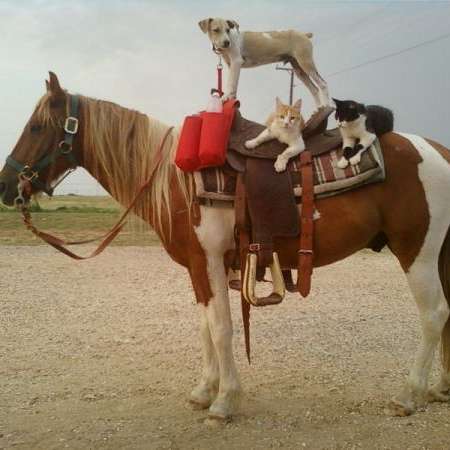 I like to help horses!