Skills / Disciplines

Champion, Dressage, Natural Horsemanship Training, Show
Additional Comments
Unsurpassable quality located right in the middle of the United States - Eden Valley, MN.
Don't miss this once in a lifetime opportunity to own one of the last Genil great grand-sons!
Bloodlines, bloodlines, bloodlines!!! This gelding's sire was one of the final Genil grandsons. If you are new to the Andalusian world, you may not realize the significance of this statement. Let me explain… This means that El Adorado's bloodlines contain the best of the best Spanish horses, bred by Miguel Angel Cardenas, and dating all the way back to the 1400s, when Carthusian monks hid the best horses away from the rest of the world to protect the purity of their blood.... (read more)
This exciting, fiery red gelding is offered for sale to an approved show home. El Adorado's bloodline is a rare gem, filled with champions in a variety of disciplines. His great-grandsire, the legendary Genil, was champion of champions in Spain and Mexico, and still holds the record for the most championships earned. Marley's grandsire, Esteban B is a US National dressage champion, and Marley's sire, KBF Adoro is an ERAHC champion in western pleasure and doma vaquera. You will have to search long and hard to find bloodlines like these again.
"Marley"'s incredible pedigree is just the top of this treasure chest - wait until you see his movement! He is incredibly athletic, has 3 beautiful gaits, and loves to show off his elevation. His long, thick arched neck makes him feel even taller than his 16 hands, and his long, strong legs are enough to make anybody's heart skip a beat! Dressage riders, take notice of his build and movement; he is the gem that world-class riders are looking for. But don't stop at dressage! His athleticism is a sure sign of his future success in doma vaquera, hunt, working equitation, and any other discipline you have dreamt of.
El Adorado has a solid foundation and is ready to start under saddle. He is a people pleaser; the first to meet you at the gate, and revels in all the attention you have to offer. Guaranteed to be a show stopper, his commanding presence will inevitably elicit the oooh's and aaah's of the entire crowd. He is sensitive, kind, and unnervingly intelligent. You will be impressed by the incredible pace at which he learns and will certainly fill your barn with blue ribbons in no time.
Marley is family raised and has had time to mature properly without being pushed or having had his body stressed in any way. He is pure joy to have around! Act quickly, you will not find another gelding like this for a long, long time. Please visit our website, visit our website to see more photos of Marley.
---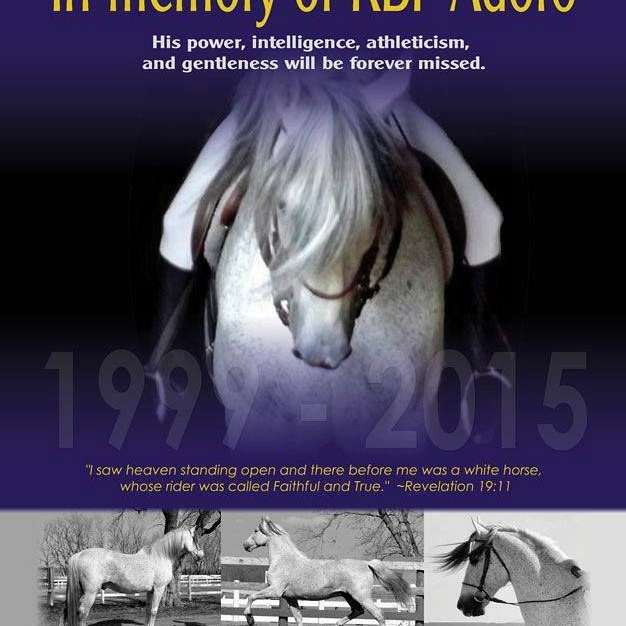 P4 Spanish Horses
Family farm breeding a few quality andalusian horses yearly, offering foals and breedings to incredible pure spanish stallions.