Additional Comments
Rescue mares need little weight. Literally came from a back yard situation.

2 bay quarter type mares.

#1 tallest is 10 yr old about 15 hands has been ridden by 10 yr old small boy. He said "she's stubborn!" She's buddy sour.. just needs separating from her friend. She's safe and She's great with kids. $750

Shortest with tail cut off is 6 yr old about 14.2 hds. She's 6 yr old green broke may try to lay down or buck when ridden attributed to poor saddle fit by previous owner.... (read more) $450

Both have been ridden in the yard and thru the neighborhood down roads but not arena ridden. We think the smallest mare may be a driving horse due to the white scar marks throughout her chest head and body. They coincide with harness marks. She needs experienced rider was said to try to lay down and buck once. Inexperienced previous owner.

Both friendly load right up in a trailer even in the dark. Stand tied quiet. Just need some TLC and riding hours. They are a bit buddy sour as they have been together in a small lot. Experienced horse people only for smallest mare the other is good for beginners.

$750 for taller mare and $450 for smaller mare. $1100 for the pair

Coggins being pulled rapid test 12 Nov. Will be ready to go 12 Nov.

Located Morven GA 31638

We will deliver for reasonable fees in GA, AL and FL.
---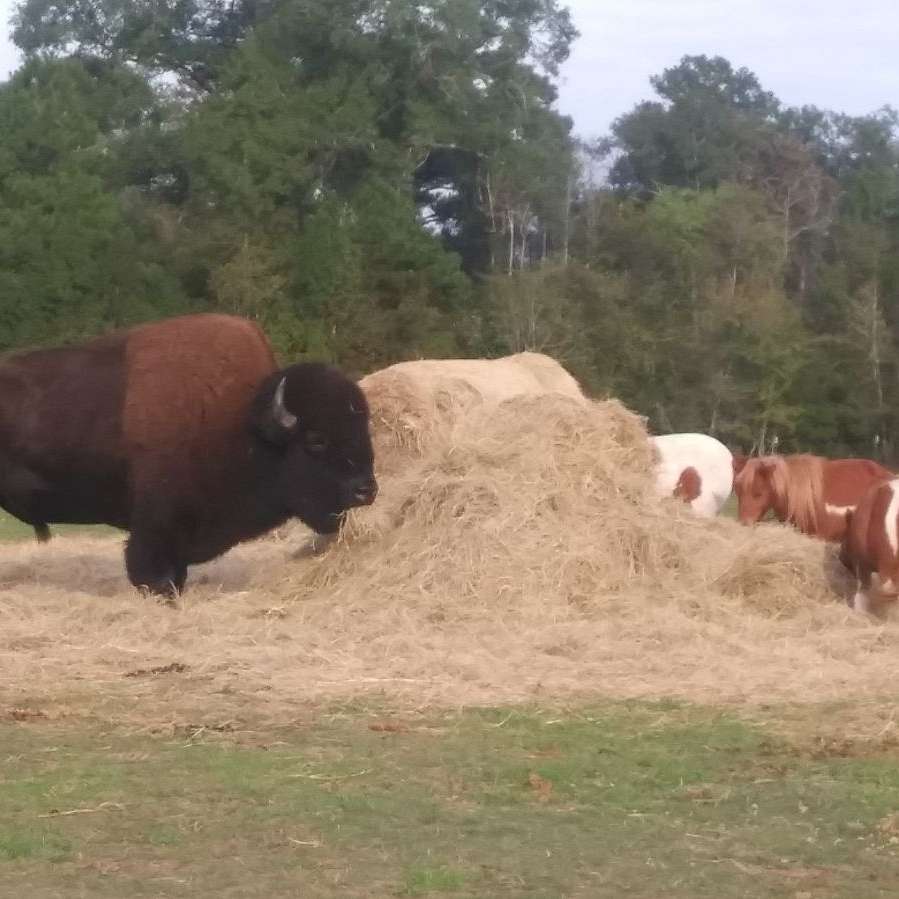 Kafir Farm
We specialize in donkeys! All types. We also have horses, ponies and various livestock from Bison to zebra we can find anything you need. We also take in rescues rehab and rehome them. We try to prevent donkeys from ending up in the Chinese hide trade. No matter your donkey needs just contact us we probably have something for you! We deliver in FL, Al and GA for reasonable fees. Check our website for available livestock.