Additional Comments
"Dan" is an 8 year old, 15h, registered dun Appaloosa gelding (Quarter Horse sire, Appaloosa dam).
He has the halter horse look from his sire and the typical Appaloosa toughness from his dam.
I have had him since he was a yearling and mostly used him as a trail horse for my outfitting business.
He is a very strong and reliable horse. He can carry a lot of weight and we have used him on several pack trips. He has packed out camping gear and elk, including carrying the head and horns.... (read more)
He is never lame or sick and he has completely healthy, tough feet.
He could easily go barefoot on less rocky terrain.
Dan is completely reliable and gentle and has carried tons of beginner riders.
He likes people and is easy to catch.
And even though he has been a "dude horse" most of his life, he is very willing to ride out by himself and reins easily and nicely.
We did the video in a hurry without any practice runs.
He is neither aggressive nor does he get beat up in a herd of horses.
Dan is a great horse with enough miles on him to be 100 percent reliable, yet young enough to go into any direction you want him to go.
Please call with questions!
---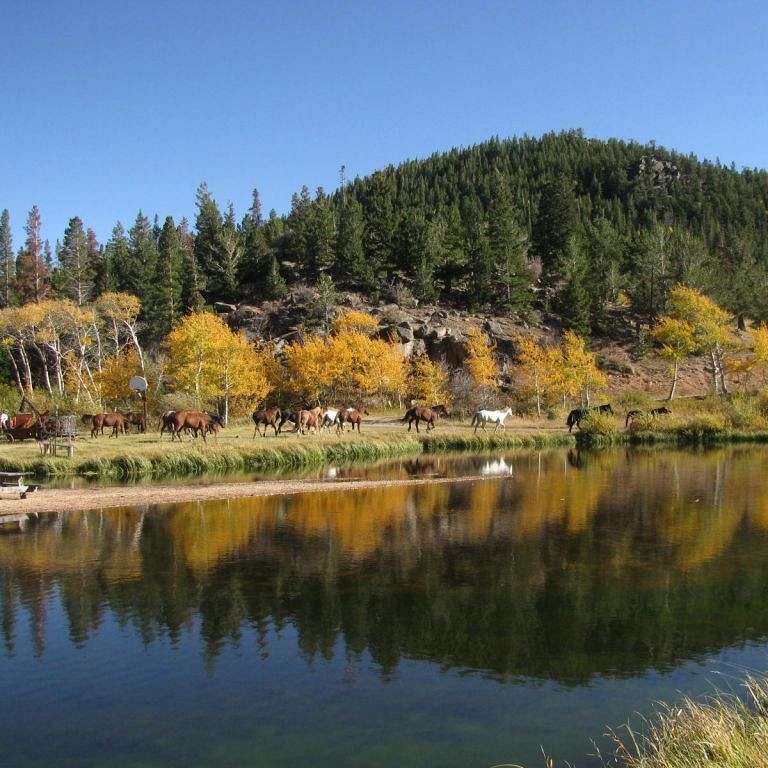 Beaver Meadows Stables
We are a guest riding stable offering guided hourly trail rides into Roosevelt National Forest. We also offer winter horse back riding in the snow.