Skills / Disciplines

All Around, Breeding, Endurance, Gaited
Additional Comments
Barn Name: Rado
Registered Name: EnAmorado do InMotion
ABCCMM Registration Number: 254320
DOB: May 6th, 2017
Color: chestnut/sorrel
Markings: white blaze and two symmetrical white socks
Sex: stud colt
Sire: Lendario das Aguas JM
Dam: Aliane Fazenda Zouga

This red colt's name, EnAmorado, means "Lover" in Portuguese. We chose this name for two reasons. The first being that his dam's barn name is "Amora," and the word Amora is in the name EnAMORAdo!... (read more) We also think the name fits him because he is such a sweet colt. And, because he is a red horse with symmetric chrome markings are totally rad, we thought Rado would be a good barn name.

Rado is half brother to Ferro Coragem do InMotion, our buttermilk buckskin colt, but the two are unique in many ways. Rado looks to have a batida gait with long legs. We expect he'll be a tall colt that will make an exceptional stallion. He was born with excellent conformation and looks as though someone dipped his hind legs into a vat of white paint as his stockings match perfectly. This colt gaits as effortlessly as his sire. He looks as though he'll be a very smooth ride.

Rado has his provisional registration with the ABCCMM and will receive his full registration at age 3 as a breeding stallion. His sire, Lendario, was imported to the USA in March 2016 bringing new bloodlines previously not available in the States. Lendario was chosen to represent the breed at the Kentucky Horse Park during BreyerFest in the summer of 2016. He has an exceptional batida gait and Rado has proven to move similarly.
---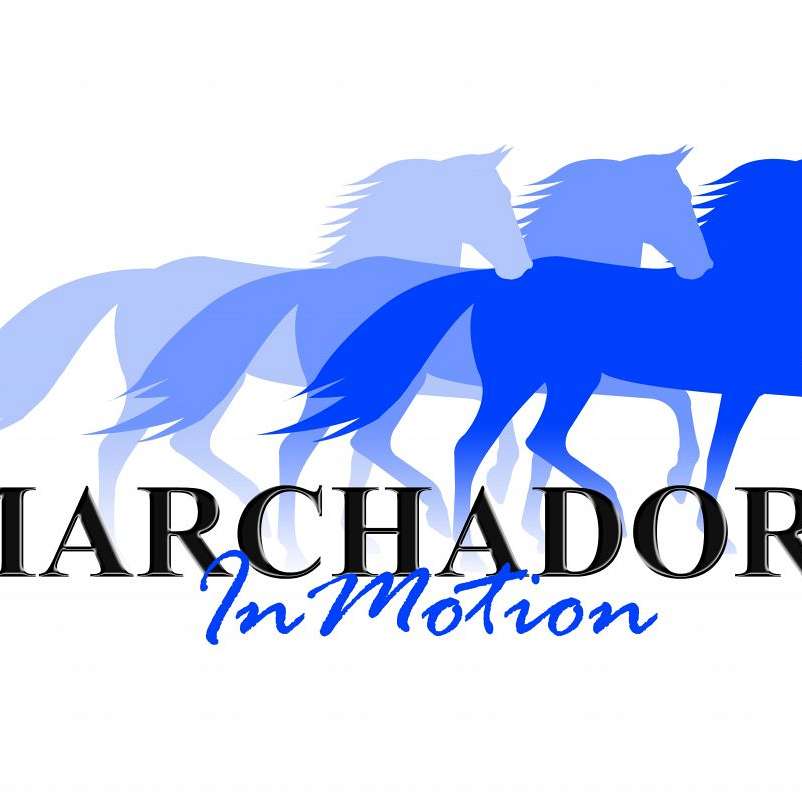 Marchadors Inmotion
We breed, raise, and train Mangalarga Marchadors, the National Horse of Brazil. They are of Iberian descent with only 300 in the States. For more information, please visit us at MarchadorsInMotion.co.