Skills / Disciplines

Longe Line, Started Under Saddle
Additional Comments
Quik Silver BB
(RHR Infinite x RHR Nazika)
This grey Straight Egyptian Gelding (2015) has all the qualifications for a champion like his loaded pedigree of world champions (Simeon Shai and Simeon Sadik). He was imprinted at birth. This guy is so willing to please! has a great disposition, friendly to the other horses, loves to jostle with the boys and shows great interest in work out. He's finished the Join-up and has gotten to the saddle stage with no issues at all.... (read more) Wonders what those stirrup things are tho'. Silver is muscular which is suited to Show Hack, Sport Horse and Endurance.
This was his first breeding year and next April his partner Baharrha Bint Bandar BG will deliver a foal, yea!
Gelded this September.
Pictures: 1 as a 3yr old , 2 & 3 Summer 2018, 4 & 5 as a yearling, 6 is Sire RHR Infinite, 7 Spring 2018, 8 showing his clean tail!
---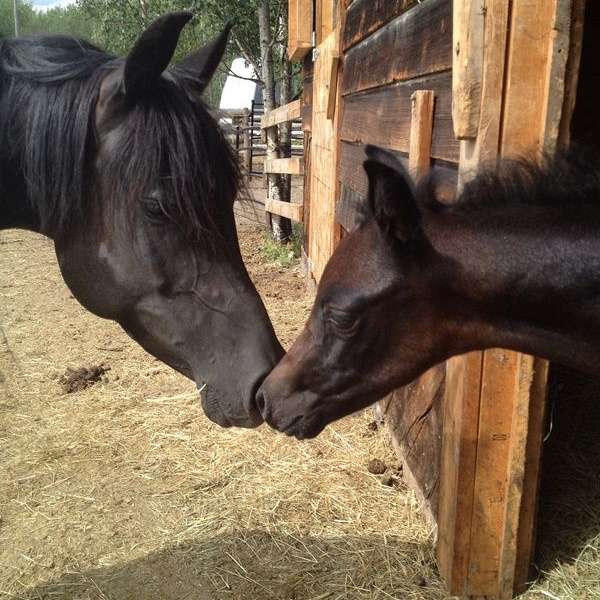 Black Banner Arabians
Our BC ranch property has sold. We are relocating to the Red Deer area. Information to follow.