Skills / Disciplines

Experienced, Natural Horsemanship Training, Trail, Trail Riding
Additional Comments
Beau is an 8 year old Mustang pony gelding that I purchased from a private party in 2016 as a fall project. He was captured from the Fox Lake Range in Nevada by the BLM. Beautiful sooty buckskin color with three white anklets and stands 56 inches tall. Nice confirmation, real pretty head, thick mane and tail. Beau can be cautious, but overall he has a positive attitude and is willing...as long as you hang in there staying emotionally flat and quiet.... (read more) His mind is sharp as a tack, alert and inquisitive. He's been worked extensively on ground work to prepare him for riding this spring. We've spent a lot of time working with him in hand on our obstacle course, taught him to lead, tie, clip, trailer, lunge, round pen, ground drive and started some liberty work. Last fall we took him camping and ponied him on the trail; really did great! As of 6/7/2017 we are riding him in the round pen at a walk and a trot in a side pull. He's turning, stopping and backing. Has been ridden thru cones, over logs, backed thru a u and across a little bridge so far. Beau is not for a beginner, he needs an experienced horseman to put miles on. Needs a very quiet rider with light hands and no spurs. Has had 8 rides. 8/24/2017 - I put driving harness on him. I have Lyme and can't finish ponies for a while...three under three plus Beau....don' t have energy or time for them all. My loss is your gain. Video on my you tube channel, Marta Yeakey.
---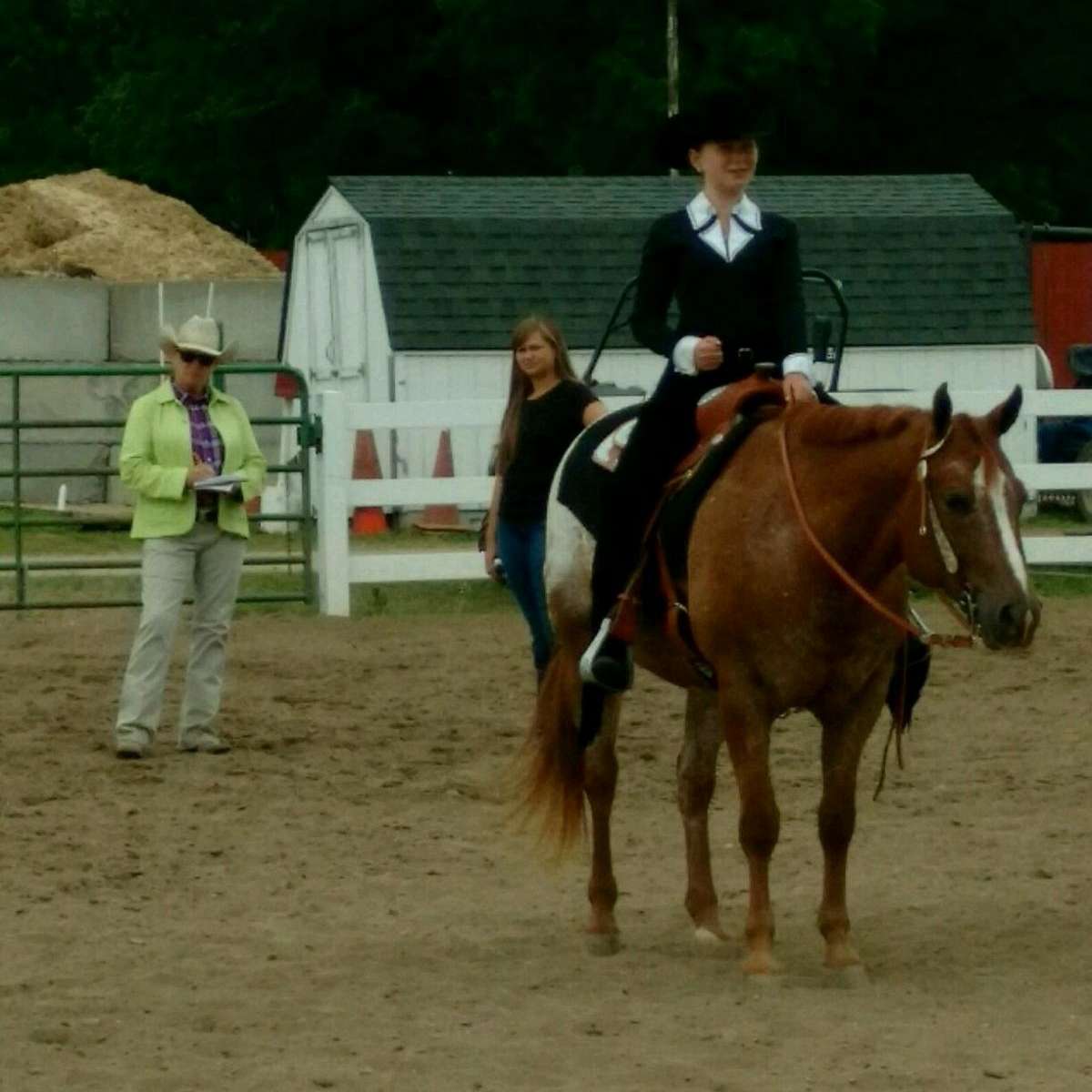 My POA Pony North River Ranch
Marta Yeakey has 37 years of experience producing numerous champions in halter, pleasure, cowboy challenge, competitive trail riding, horsemanship and showmanship. She specializes in seeking out the highest quality colorful ponies in America to develop well rounded mounts that will halter, ride, drive, and even sort cattle. Champion bred POA ponies for sale. Boarding, coaching and training available. Owner of North RIver Ranch located in Fremont, Michigan.