Skills / Disciplines

Experienced, Gaited, Lesson, Ridden Western, Trail, Trail Riding, Trained, Youth
Additional Comments
Watch Didi is a Black Grade Mountain Mare is a video of Didi gaiting

Didi is a super smooth black Mountain mare. Smooth gaits and good mind. Easy to ride. Loads, ties, working on ground tying, bathes, stands to mount and dismount. Great hooves, barefoot. No allergies as some northern horses have. Quiet but goes. Present owner loves her but she had a fall from a previous horse and needs something that almost doesn't move much to get her confidence back.... (read more)
This mare has a nice big stride at the walk but not that back ripping undulation. So walking is just as smooth and comfortable as the rack.
As we have worked her around more obstacles and things that send most flying, this mare just takes a few cues and she deals with everyone.
With a more confident beginner, and some time bonding this horse is going to be an incredible partner in whatever they choose. Trail riding, trail obstacle, gaited dressage...
---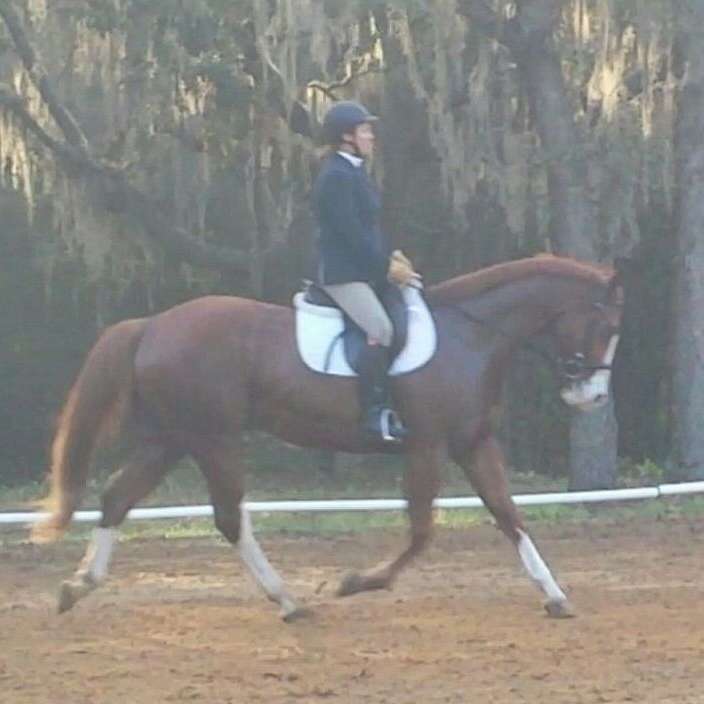 Glover's Stables Equestrian Center
Glover's is a family owned and operated farm that has been around and is highly recommended for our training that works for all walks of life: Show, trail, fun, obstacles, field trials. We have extensive experience in training and teaching others how to understand horses and their gaits of many different disciplines and breeds. Many in the State of Florida have benefited from our help with either training for them, lessons or selling them the perfect horse.... (read more) Let our family welcome you to the incredible world of horses. We love them and promote that love to all others.