Skills / Disciplines

All Around, Beginner, Husband Safe, Kid Safe, Lesson, Playday, Pony Club, Ridden English, Ridden Western, Trail, Trail Riding, Trained, Tri Color, Western Pleasure, Western Riding, Youth
Additional Comments
Spring Valley Farm presents for your consideration: "Dumpling"... oh, what a horse!!

Before I even say anything about her, if you're looking for a trustworthy mount, here she is. If you're a panicky mom or dad worried about the fate of your child loose on a pony, here's your babysitter. If you've been scarred, had bad experiences, or have generally lost your hope for the horse industry, Dumpling will restore it. If you are looking for a smooth, sweet, sensible and sane, pleasure of a horse to enjoy several years with, here's your girl!... (read more)

PHYSICAL QUALITIES:
Dumpling is 10 years old.. enough years to have been well seasoned, but with decades left in her!

This little mare, who is stout enough to carry a small adult comfortably, stands about 14h. I need to measure her to be certain.

Easy keeper. No food aggression or fiery attitude when given grain on a regular basis.

Hard, solid bare feet. I have never shod her and don't see any reason why anyone would - she handles rocky terrain like a pro.

Good health. No history of illness or ailment, disease or disability. This mare has a golden bill of health.

EXPERIENCE (Curriculum Vitae)
Dumpling has always been a trail horse. I got her from a trail program on the Kentucky line (he turned out to just be a trader guy, basically) and he said he got her from a "good ol' boy" in the country. I don't believe Dumpling has ever been treated with a heavy hand or given any reason to not trust - she is sweet and undamaged. We cherish her ❤️. She has been used in our lesson and trail program and she has been a heavensent blessing - she has taught hundreds of new riders the love of horses. She has been on thousands of trail miles, hundreds of hours of lessons.. she has incredible work ethic and will stand patiently, without fuss, for hours. Dumpling will trailer out - she has been to festivals, fairs, birthday parties, and other events (imagine lots of screaming children, loud roller coaster rides and fairground games, various signs and tents and sheets flapping in the wind, and just chaos in general). This chick has been there. She is steady as a rock!

PERSONALITY
Easy.. did I mention "easy"? I use Dumpling in lessons for my tiniest, most timid riders - she will let a tiny person (or a big person) catch, halter, and tie her to literally anything without a fuss. My teeniest little riders pick up and pick out her feet with ease. She tolerates all the little errors new riders make, like crinkling her ears in an attempt to put a bridle on, poking her with a brush accidentally, someone stumbling and falling on her legs, etc.. she is one in a million.

Forgiving. I hit on this above, but if you're a new rider and you lose your balance and yank on the bit or jab your horse with your heel, some will act out (understandably so). Dumpling will not. She is an angel in a horse's body. True story!

You really need to just come see this horse. She is smooth gaited - and before I lose you because you're thinking that you don't like a gaited horse, come try her. She gaits on a loose rein - no collection needed. I do not like gaited horses myself and I love Dumpling's gait! It is consistent, slow, and smooooooth. Do not judge her just because she doesn't trot - the girls at the barn have been jumping her and she is a simple, sweet, easy ride with plenty of scope over small crossrails. There are no limitations to what she will do!

REASON FOR SALE
So you must be thinking, "Michelle, if this horse is so dang perfect why don't you keep her?"

We do a lot of rescue. Most of our horses are (or were very recently) stallions - and as our trail program expands, we find that the vast majority of our permanent horses are these recently-cut fellas.. and unfortunately, with these being the majority, it makes it very hard for us to keep mares.. no matter how saintly they are. I have tried to hold onto Dumpling with everything I've got, but when she walks into the barn run-in, half a dozen geldings walk in behind her.. and then they fight amongst themselves. It is no fault of her own, she is not mare-ish or flirty, no drama or fuss, she is not the problem maker - the geldings are! But it is either her or fifteen of my best trail horses.. so regrettably, Miss Dumpling is looking for a new zip code.
---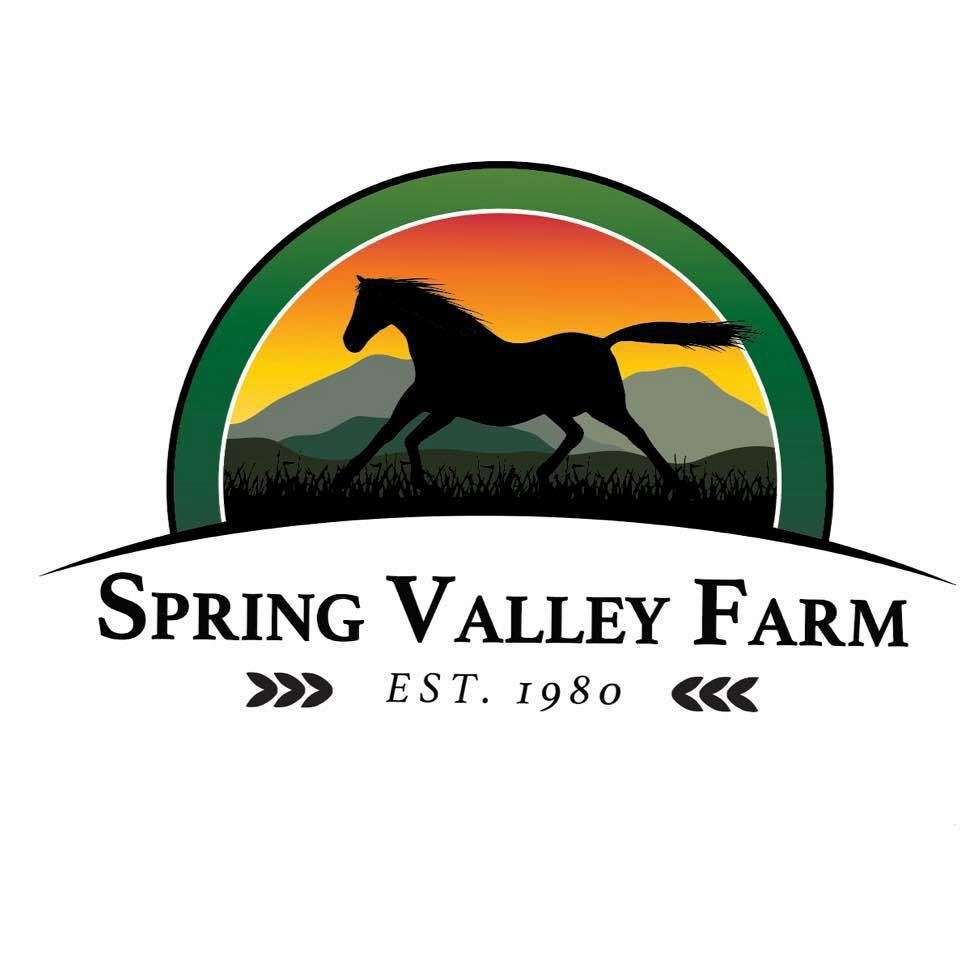 Spring Valley Farm
Spring Valley Farm is a premiere horseback riding, boarding, and training facility in Moneta, Virginia. Family-owned and operated for generations, this 500+ acre equine operation boasts a variety of services from horseback riding lessons for riders of all skill levels, trail rides for the public, and cabin rentals to wedding carriage services, boarding options for horse owners, birthday party packages, and much, much more!... (read more) Nestled in the heart of Virginia, Spring Valley is a short, convenient drive to Lynchburg, Roanoke, and Bedford. Only five minutes and you're at Smith Mountain Lake for water adventures. We are a local business so we are very flexible and happy to accommodate any request! Also offering fine equines of many levels and skills.