Skills / Disciplines

All Around, Athletic, Barrel, Barrel Racing, Breeding, Calf Roping, Cutting, Cutting Prospect, Endurance, English Pleasure, Equitation, Eventing, Experienced, Field Hunter, Field Trial, Flashy, Futurity Eligible, Gymkhana, Halter, Hazing, Heading, Heel, Color Producer, Horsema
Additional Comments
AQHA Buckskin Stallion,DH FROSTED BLING TOO, foal date: March 26, 2013, AQHA registration #: 5562023,
currently stands 15.1H, Buckskin w/no additional markings. You can check out his 5 generation pedigree
at allbreedpedigree.com.

SUN FROST (Doc's Jack Frost X Prissy Cline)
Sire: PC SHODO FROST

PC Oaka Della (Docs Oaks Sugar X Shortcake Dell)

PC Cline Frost (SUN FROST X PC Peppy Kate)
Dam: DH BLING BLING CHICK

JHB Speedy Riverwood (Setumup Speedy X Wily Riverwood)

His Sire PC SHODO FROST has a current LTE of $35,000 + as a Heading Horse with offspring currently earning money in Calf Roping, Team Roping and Barrel Racing!... (read more)
DH FROSTED BLING TOO has World Famous SUN FROST on his papers TOP and BOTTOM! SUN FROST's blend of Driftwood, Hancock, Doc Bar, Three Bars and Super Charge contributed to his athletic ability, good mind, speed, good bone, and undeniable character and his proven effectiveness in passing hereditary characteristics to his offspring made him a
dominate Sire of MULTIPLE Barrel Racing, Roping, Cutting, Reining, and Rodeo Competition Horses with Progency Earnings of $1.9 Million and Total Progency/Grand Progency Earnings near $3 Million!! SUN FROST was Sire of:

Kristi Petersons FRENCH FLASH HAWK aka "BOZO" 5-time WPRA World Champion Barrel Horse, 5-time WNFR Average Winner 5 straight years (1994-1998) and AQHA/PRCA Horse of the Year!

Sherry Cervis PC FRENCHMANS HAYDAY - WNFR money earner, ProRodeo Barrel Racing & Heeling Winner!

SUN FROSTED ROCKET - WPRA and 1D Money Earner and of course....
FRENCHMANS GUY - Decades #1 Leading, Living Sire w/Progency Earnings now exceeding $9 MILLION! and his Offsprings 2015 Sale Average being in the $40,000's!!!

DH FROSTED BLING TOO had 60 days training Summer 2015. I have some short video clips of us riding him a few months back after no one getting on him in over a year. Call, text or email me for video links. Besides being registered with AQHA, He is also eligiable for registration with the American Buckskin Registry Association, Inc. (ABRA), the ABRA's Charter Club - Heart of America Buckskin Horse Association and the International Buckskin Horse Association, Inc. (IBHA). He is 100% sound with no past or present health or soundness issues. Shipping is available at buyers expense. Call or email for shipping quote. For information/questions or to schedule a time to come out call Stacy at show contact info We are located in Omaha TX 75571, 2 1/2 hours East of Dallas off of Interstate 30 and available anytime. Asking $19,000 and this price IS negotiable! Owner passed away and his wife needs this one off the feed bill quick! Excellent Stud Prospect and /or Performance Prospect with a proven winning pedigree and gorgeous sought after color!
Shipping Notes
shipping available at buyers expense
---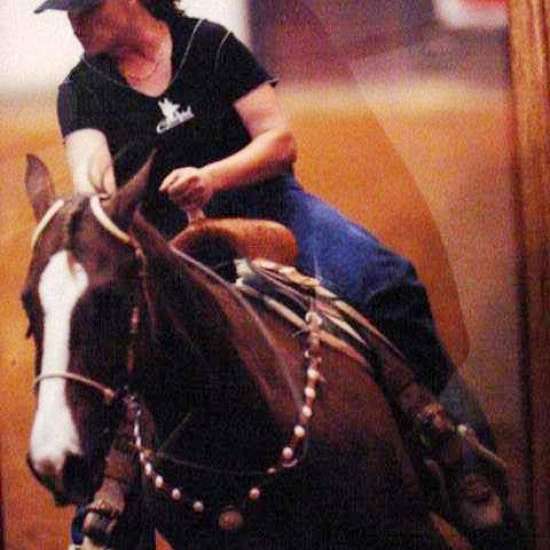 The Right Horse 4 U
I locate, buy, trade and sell a variety of Horses, Ponies, and Miniatures specializing in those that are Kid/Beginner SAFE and capable of making all of you or your little ones Horse Related Dreams Come True! I SELL HORSES "NOT" STORIES!!! I always have several to choose from. Call me anytime at 903-717-1823. Be sure and leave me a message with a number where you can be reached so I can call you back if I don't answer....... (read more) I WANT TO HELP YOU FIND EXACTLY WHAT YOU ARE LOOKING FOR!!! If I don't have the right horse 4 u, chances are I CAN FIND IT!! Located 2 1/2 hours East of Dallas off Interstate 30 in Omaha, Texas 75571 and available anytime!