Additional Comments
Heels Freckle Queen - AQHA #5,407,374
PEDIGREE: http://www.allbreedpedigree.com/heels+freckle+queen

Selling for a family member.
Queenie was purchased in July 2014 and at that time was very well started under saddle. However, due to family situations she has been ridden less than 5 times since then and will need a 30-60 day tune up to get her going again. She's just been a pasture puff for the past 2.5 years. She doesn't have many "proven" horses close up in her pedigree but was bred by the well-known and reputable Southeast Iowa AQHA Breeders: Circle Bar J / SK Horses / Helling Quarter Horses.... (read more)
UTD on vaccinations and worming as of April 2017. Never had farrier work done but has a nice solid hoof that maintains itself well.
There's not much else to say about her except she has a lot of potential and is still a blank slate at just coming 6 years old. **PLEASE visit our website, www.dustyroadhorses.com, and use the contact info there if you're interested. We do not usually see Equinenow messages in a timely manner!**

Standard name drops: Top side of Queenie's pedigree goes back to Colonel Freckles, Flit Bars, Sports Page and Harlan.
Bottom side of Queenie's pedigree goes back to Bar Heels (xThree Bars), Mito Paint (JC), Triple Crown and Magnolia Bars.
---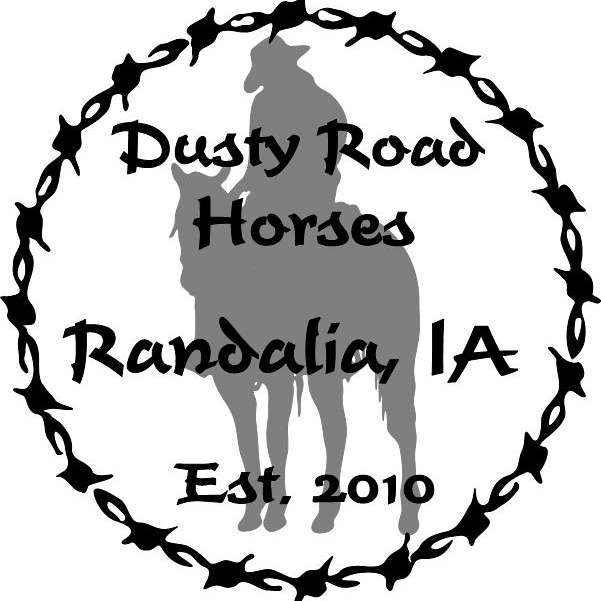 Dusty Road Horses
Dusty Road Horses is a small horse farm located in the northeast part of Iowa near Randalia (Fayette County). Small breeding operation to produce quality, usable horses for work, show, or trail.