Skills / Disciplines

All Around, Beginner, Flashy, Flaxen Mane, Husband Safe, Jumping, Kid Safe, Lesson, Natural Horsemanship Training, Playday, Ranch Versatility, Ranch Work, Ridden English, Ridden Western, School, Trail, Trail Riding, Trained, Western Pleasure, Western Riding, Working, Youth
Additional Comments
Spring Valley Farm presents "Honey" for your consideration:

Looking for a horse that's quiet and sane enough to pack your in-laws on occasion but will do what you want to without giving you a workout? Want an easy and uncomplicated horse that can do it all? Look no further.

Honey" is a 2002 Haflinger mare, standing 15H. She is broke to ride and drive. This mare is wide as a house and absolutely gorgeous - at our barn, she is the "Barbie" without any of the high maintenance of one!... (read more)

- Easy to catch & handle
- Will lead/load/tie/bathe
- Stands in crossties for hours
- Fantastic demeanor for the vet and farrier
- Gets along great with other horses
- Easy keeper, "fat on air"
- No founder or lameness issues whatsoever
- Sound, hard, gorgeous bare feet
- Calm and unflappable personality

We have used Honey in therapeutic riding lessons for the handicapped, she has been to festivals and fairs, in horse shows and on trail rides. She has given hundreds, if not thousands, of people their first ride on a horse. She has a very smooth and easy "daisy clip" at a trot that is butter to sit to. There is no spook in this horse.

- Will pony a horse or be ponied
- Bareback, English, Western, double, single, she rides them all!
- Has been started on small cross rails and is very cute!

Honey will frame up and be sophisticated and sensitive for an advanced rider, or she can be slow and quiet and dull-sided for a beginner. She is a one-size-fits-all horse! She can pack a large rider no problem, she takes up tons of leg!

Very regrettably offered for sale because our program consists primarily of geldings that have been castrated within the last 12 months and they still think they've got jewels! It's not that Honey is mare-ish (because she's not), but the boys fight over anything that even remotely smells like a mare so we are selling out of our lovely ladies. Honey has been in our family for several years now and we love and cherish her! Have tons of pictures and videos of her being ridden. Will upload videos ASAP. This mare will cross water, roads, go in parades, whatever! She requires no maintenance - ride her every day or once a year and she's the same horse.

Located in Moneta, VA.
Call or text Michelle at (540) six685-3two49 for more info.
Delivery available.
---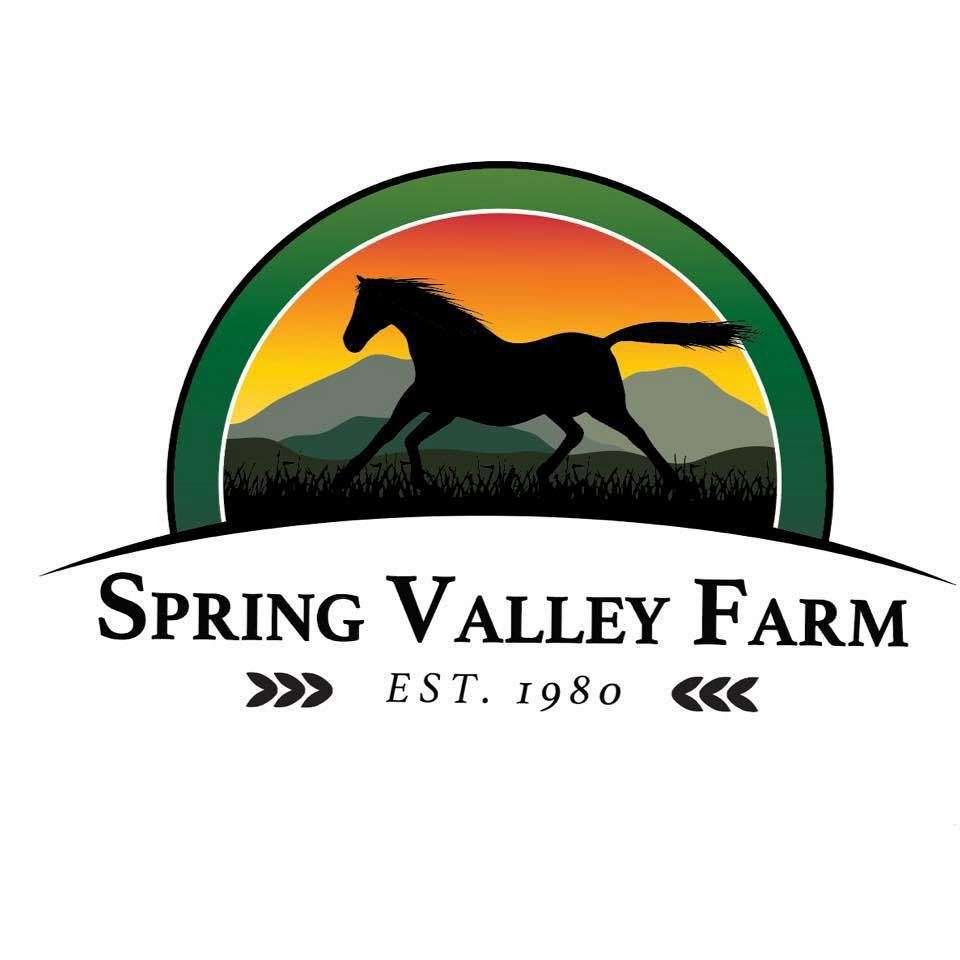 Spring Valley Farm
Spring Valley Farm is a premiere horseback riding, boarding, and training facility in Moneta, Virginia. Family-owned and operated for generations, this 500+ acre equine operation boasts a variety of services from horseback riding lessons for riders of all skill levels, trail rides for the public, and cabin rentals to wedding carriage services, boarding options for horse owners, birthday party packages, and much, much more!... (read more) Nestled in the heart of Virginia, Spring Valley is a short, convenient drive to Lynchburg, Roanoke, and Bedford. Only five minutes and you're at Smith Mountain Lake for water adventures. We are a local business so we are very flexible and happy to accommodate any request! Also offering fine equines of many levels and skills.