Skills / Disciplines

Pony Club
Additional Comments
Tayah arrived fit and healthy, a bit underweight, in need of worming and basic vet care. In just a few months she was "mustang round" from little more than grass pasture. She keeps easily but does not show any concerns about metabolic or other issues.

She also needed chiropractic care, likely from the small amount of riding she had at such a young age (18 months, approximate - former owner apparently rode her 3-4 times prior to selling her at auction.... (read more) ) She handled chiro exceptionally well, and needed only one session to relax the tension in her back and shoulders.

As of 11/11/16, Tayah has had exactly 2 rides at CWER, and in theory had 3-4 with her prior owner. She arrived having no understanding of steering from reins nor neck reining, and on her first ride here, she didn't understand to move forward when not led. It is likely the former owner simply sat on her and had someone lead her a little.

First ride at CWER - bareback, 11/9/16. Simply asked her to walk away from the steps. Was nervous about going forward when not led, so simply had her follow a handler.

Second ride at CWER - don't miss the video! Again bareback, this time no handler at any time during the ride. We rode walk/trot, did figure-8s, walked on a loose rein and more! WHAT A ROCKSTAR!

Sixth ride at CWER - had a professional trainer visit and use Tayah for a demo ride. They were GREAT together and she agrees Tayah has real potential as a pony hunter, jumper under saddle, or even gaming or other thinking sports. She was strong and energetic and forward, and was already moving off leg and able to manage turns on the haunches nicely! (Look how forward she is here!)

12/1/16 - Tayah is off to school at Hummingbird Stables!!! This will be a phenomenal opportunity with a GREAT eventing trainer for Tayah to take huge leaps forward in her career.

Tayah could do so many things. She enjoys free jumping in the round pen; she has nice forward energy under saddle. She's an ideal size and build for a pony cart, for hunter under saddle or over fences, for so many varied careers. She is bright and very eager to please!

---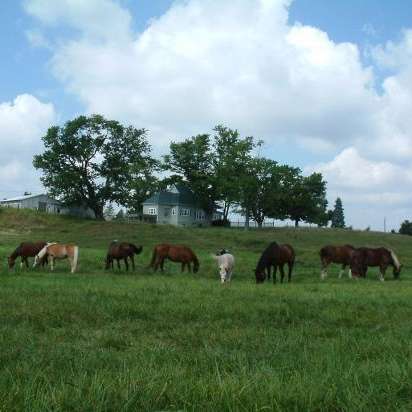 Crosswinds Equine Rescue, Inc.
Small nonprofit horse rescue in Central IL We do not board or give lessons.