Skills / Disciplines

Breeding, Cross, Flashy, Color Producer, Native Costume, Trail, Trail Riding, Tri Color
Additional Comments
2014 tri color pinto colt

Registered Half Arabian.
http://www.allbreedpedigree.com/moonlytes+rumurhasit
​
Sire: MA Moonlyte Masqarayde
Dam: Malajs Bint Zaniah
​
Genetic testing done:
Ee -heterozygous. Black based but carries recessive copy of the red gene.
nT for tobiano - carries one copy of the tobiano gene.
​
For video, click here:
https://www.youtube.... (read more) com/watch?v=g9Qw-1OykOo
​
So here's the scoop on Rumur: late baby, so he's turning two this late summer/early fall. He's registered Half Arabian, but he's actually much higher content since his sire is 7/8 Arabian MA Moonlyte Masqarayde(a grandson of R Khasper with lines to Bask and Khemosabi) and his dam is a purebred registered Arabian (lines back to Blue Star and Sahanad). Rumur is still a colt, but willing to geld him (addition to purchase price). Expected to mature at 14.3hh, since both mom and dad are that height, but he looks like he might make it to 15hh. He's eligible for double registration with the Pinto Horse Association. He's been imprinted and handled on a daily basis since birth - ties, leads, loads, picks up all four feet for farrier, likes to be groomed and fussed over, always the first of the colts to greet you at the fence. He's got that beautiful Arabian face with some eye catching color. His breeder feels like he would excel in any discipline - conformationally correct and sound, you could go for halter, endurance, western pleasure, or just have a really pretty trail horse.
---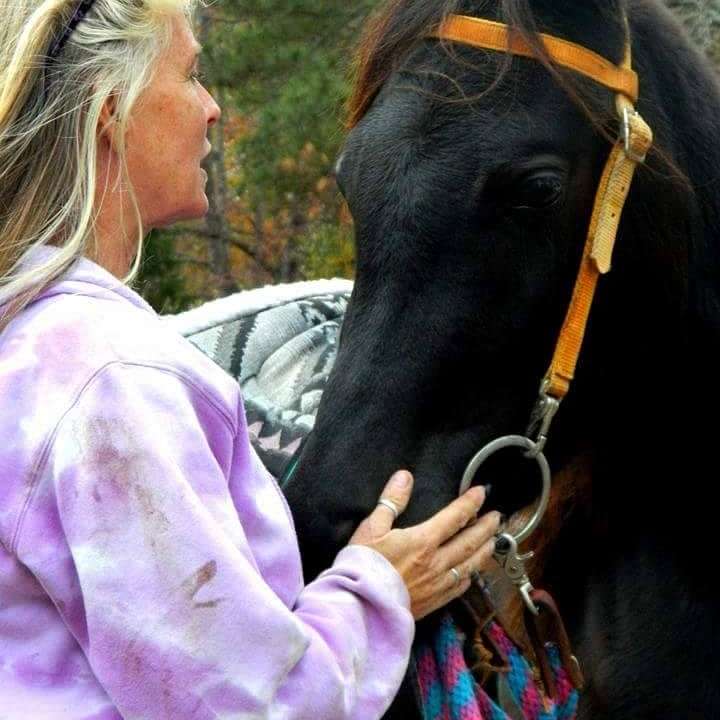 Malaj Acres Arabians
Malaj Acres has offered a proud tradition of quality Arabians, Half Arabians, Pintos, Appaloosas and Paints for over twenty years. Located just north of the Hampton Roads area in Hayes, VA, Malaj Acres has proudly bred and raised quality Arabians and Arabian crosses for a quarter of a century. Our original stud. Jalam Sphar, is still on site. Our facility may be small compared to some, but it allows for hands on training and interaction on a daily basis, ensuring our horses grow up well adjusted and well mannered.... (read more) Our Arabians are level headed and excel in multiple disciplines, descended from the Bedouin desert horses. We breed for quality look and personality. We specialize in Al Khamsa Arabians - a rare historical bloodline tracing all the way back to the original five war mares that Muhammed chose to continue the breed. Less than 3% of registered Arabians are considered Al Khamsa. They tend to be larger than most Arab lines - Jalam and his son, Saphar who is now standing at stud in his place, are both over 15hh and solid horses, capable of carrying almost any rider.