Additional Comments
Hanna Slew, N28029 came to us in emaciated condition, but is now in great condition and healthy. She is ready for a new job. Hannah's first few rides have shown her to be quiet and thoughtful. With a little more training, she should make a nice riding partner for someone. Hannah is a cribber.

All adopters must complete an application (located on our website KYehc.org) , pay a $20 processing fee and go through a screening process to be approved to adopt.... (read more) Hope to see your application soon! Check out our website at kyehc.org for our application and more available horses.
---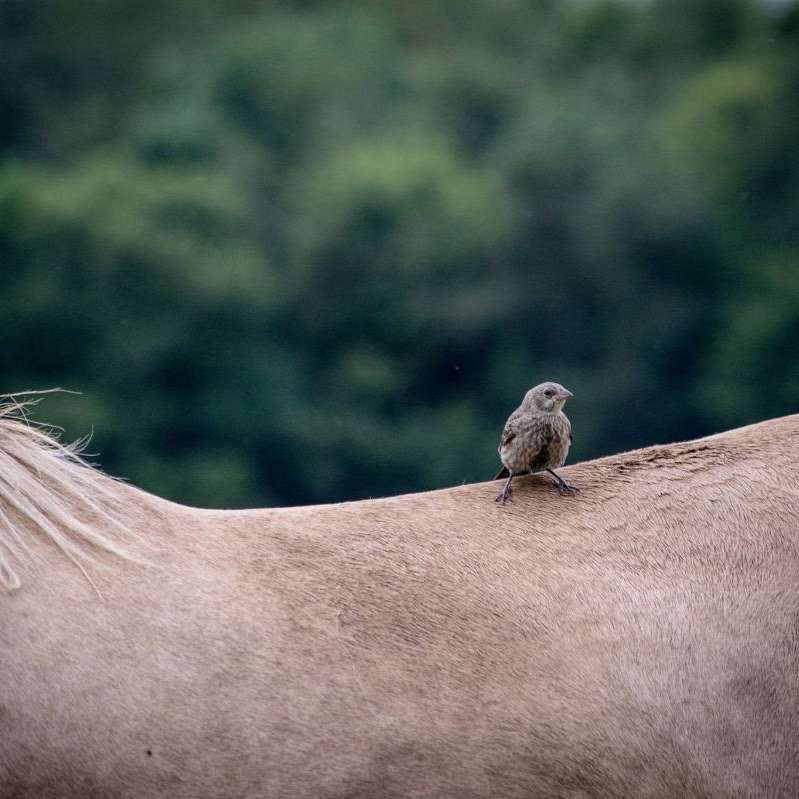 Kentucky Equine Humane Center
The KyEHC is a tranquil 70+ acre farm and safe haven for equines in need. Our horses come from a variety of backgrounds. Some arrive here surrendered by their owners and others have been rescued from abuse and neglect. Once healed and (re)schooled these wonderful horses are available for adoption to become someone's best friend and partner. Our Mission Statement is: To provide humane treatment and shelter while working to seek adoptive homes and provide second chances for Kentucky's equines, regardless of breed.... (read more) To educate the public and raise awareness for responsible equine ownership so that fewer horses end up in crisis.To work with and serve as a model for organizations with the same mission in other states: to save America's equines from inhumane treatment.