Skills / Disciplines

All Around, Athletic, Beginner, Draft, Dressage, Drill Team, Driving, Field Hunter, Husband Safe, Kid Safe, Pleasure Driving, Ranch, Ranch Versatility, Ranch Work, Ridden English, Ridden Western, Team Driving, Team Roping, Trail, Trail Riding, Trail Class Competition
Additional Comments
A registered Friesian Heritage Horse, Friesian, morgan cross Gelding
16.2 hands
8 years old
Beautiful bay, loving personality
This is Sonny, he is one of those horses that you search for and never seem to find. He has one of the most loving personalities as he just loves people and loves attention. He is extremely well trained to ride, and is trained up to 1st level dressage. He is also well trained to drive and anyone can drive him anywhere as he is not spooky and has such a laid back demeanor.... (read more) He definitely can have more whoa then go on some days, and then other days he just goes along very easily. He has been shown in trail challenge classes and has come out the champion on 2 occasions. He is brave and will go where ever you ask him. He also enjoys jumping, whether in the ring or out on the trail. He has been jumped up to 3 foot, but does not do that on a regular basis anymore so he will have to be conditioned to do that again. He is a horse that is safe for your children to be around as he is very careful and will stand for you to do anything with him, from clipping, washing, grooming and does very well for the farrier. He has no bad habits at all and can be stalled or kept out full time, he does not mind. He is wearing shoes all around right now, but has been barefoot and does well either way with no issues. He is very healthy and has never had any issues with lameness or health. He trailers well to any location and can be taken off the trailer and rode off with no issues. He loads on any kind of trailer, and can be hauled alone or beside any horse. He trail rides out alone well, and has a very comfortable gait to sit or can have a nice ground covering trot when asked. His canter is as smooth as ice, and is a dream to ride! It is very uphill and naturally relaxed which makes it so much fun to enjoy. We have even roped off of him and pulled the children with their bikes and he does great with that. I have ponied young horses with him and used him for beginner lessons and it takes it all in with no issues. Out on the trail, you can lead or follow, he will go across any bridge or through any water. I use him to pony the "scared" horses across the creeks. We have shot guns off his back and cracked a bull whip off his back too, nothing phases this boy! We have used him for our friends to ride on trail rides because we know that we can always trust him to be good no matter who is on his back. To top it off, he has the most connecting mind and just loves to please you and to be your best friend. The only reason that he is being offered for sale is because we just do not have the time to spend with him and since he has so much to offer someone, I would just love to see him go to a home where he can get the love and attention that he needs and wants. He is only going to be sold to a home that will fit him and he will fit them. He is just one of those special guys that will melt your heart!! If you feel that you are the right home for him, then please feel free to contact me!!
---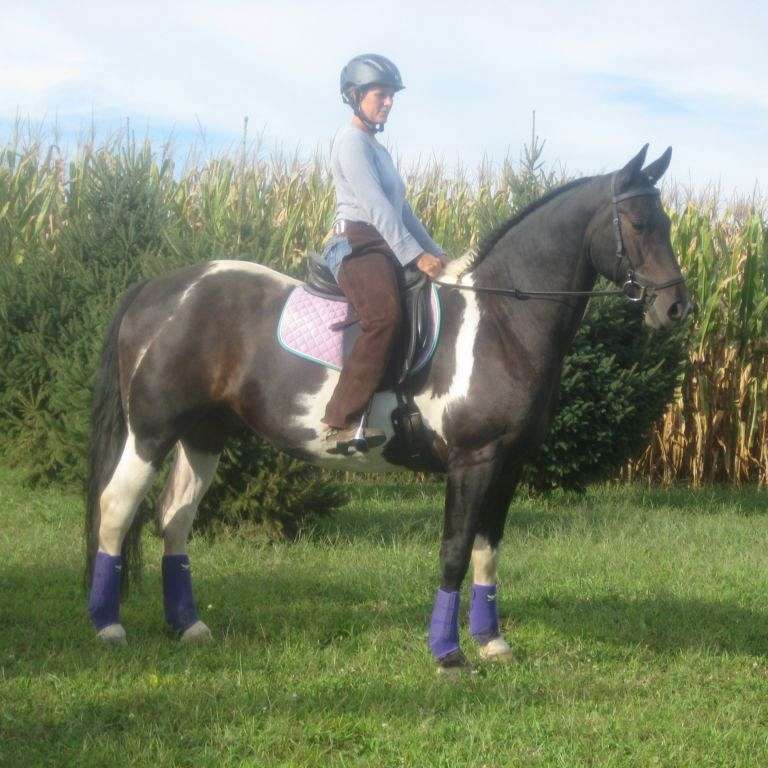 Whispering Haven Farm
We specialize in the sale of safe horses for multiple disciplines. We only take in horses on consignment that are not problem horses.