Skills / Disciplines

All Around, Athletic, Barrel, Barrel Racing, Beginner, Champion, Companion, Endurance, English Pleasure, Equitation, Eventing, Experienced, Finished, Flashy, Gymkhana, Halter, Horsemanship, Hunt Seat Equitation, Husband Safe, Kid Safe, Lesson, Longe Line, Money Winner, Pacing
Additional Comments
If you are desperately searching for that perfect Beginner SAFE horse for your child or grandchild, have been on several trips to look at and try what you thought would work just to come back empty handed the problem could be that the horses you are looking at aren't old enough to be a true kid horse. When it comes to a horse suitable not only for a child, but for a BEGINNER Child and also a BEGINNER family there are important qualities that horse will need that only years can create.... (read more) I realize the last thing someone wants is to buy a horse that there child gets attached to that passes away a year later and has to be replaced so people tend to look for a younger horse in order to avoid that situation which is a big mistake. If you ask ANYONE who has ridden horses for years to tell you about that one horse that made the biggest impact on them and taught them the most they will all grin big and tell you about the oldest horse they ever owned. It doesn't matter if that horse was part of their life for 1 month or 10 years. The things you learn from an old horse are priceless. There is nothing better than being able to ride a horse that neck reins, stops, stands quiet, backs up when asked, lopes and trots when asked, is easy to catch, load, saddle, mount, LOVES and appreciates the time they spend with you and has been there and done that before no matter what it is you ask of them. There is nothing more discouraging or more dangerous than a BEGINNER rider on a horse that requires constant teaching and correcting when the person on their back has no idea how to handle them or what to look for and expect. When buying a BEGINNER SAFE KID HORSE the main thing to remember is OLDER IS ALWAYS BETTER!!! Right now I have 4 horses available from 8 years old to 16 years old, all 4 are Geldings and prices range from $3500 to $8500. The horse in this ad is, in my opinion, a once in a lifetime find and perfect for everyone looking for that perfect horse.
DOBB is a 16 year old, 15 hand tall PALOMINO GELDING with several years of use left. He is absolutely precious!!! He is an experienced, patterned, almost automatic Barrel Horse that a child can learn to ride on and when they are ready to learn how to barrel race he is the one to learn on and start competing on. DOBB is blind in his right eye due to an injury received years ago. The eye is not an issue for him it only makes him trust his rider more and bond with them. Asking $3500. Please call Stacy with ANY questions you have or to come give him a try. You can reach me at 903-717-1823. I am located in Texarkana Texas and available anytime!!!
DONT MISS OUT ON THIS ONE!!! He won't last long!!!
Shipping Notes
Shipping available at buyers expense
---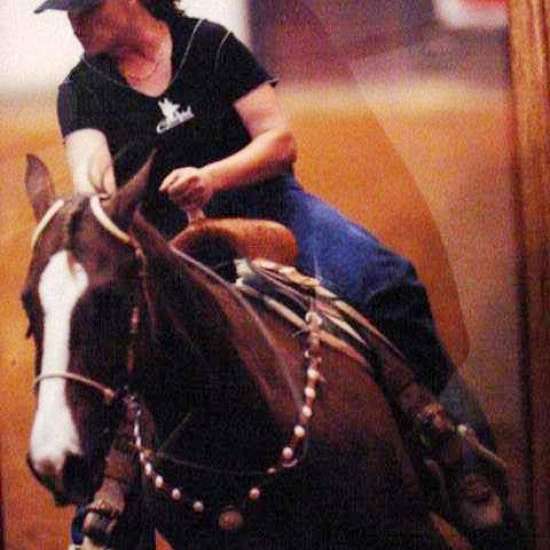 The Right Horse 4 U
I locate, buy, trade and sell a variety of Horses, Ponies, and Miniatures specializing in those that are Kid/Beginner SAFE and capable of making all of you or your little ones Horse Related Dreams Come True! I SELL HORSES "NOT" STORIES!!! I always have several to choose from. Call me anytime at 903-717-1823. Be sure and leave me a message with a number where you can be reached so I can call you back if I don't answer....... (read more) I WANT TO HELP YOU FIND EXACTLY WHAT YOU ARE LOOKING FOR!!! If I don't have the right horse 4 u, chances are I CAN FIND IT!! Located 2 1/2 hours East of Dallas off Interstate 30 in Omaha, Texas 75571 and available anytime!