Additional Comments
Gorgeous 9 year old buckskin frame overo gelding. He's about 15.2 or 15.3 hands. He's priced low because he's had some minimal recent soundness issues and will need a gentle restart and possibly just light work (more below).

He's the most cuddly rescue I have ever seen, he loves people and will gaze at you with his liquid amber eyes. He's energetic and smart and will need a knowledgeable intermediate or above owner as he's sensitive and green and responds quickly to a light hand.... (read more) He's very sane and calm when being ridden at least once a week. He's been ridden western and English and loves going bare back as well. He's still learning to be straight and on the bit in the ring. He's green on trails as well and can get startled though he hasn't spooked much, just gets tense when startled. He is calm at times and then nervous at other times but recovers quickly. He's been fine with playgrounds, roads, cars, people, trees. With more miles he'll be calmer as he's very sane.

I'm selling him for a lower price as he's had soundness issues for the last two months after he was jumped and he may need to stick to trails and light work. He was sound for 5 months after I rescued him and was doing walk, trot and canter with no problems. But after two weeks of free jumping and more work he started limping at the trot. The vet thinks it's splints. He's getting better with rest and light work. It's very small now but still there. But no jumping for this guy. No barrels. Nothing too strenuous. He might recover fully but I want him to have a great home that is ok with him possibly just being able to do some trails and walk, trot, canter in the ring. And I want a home that will take it very slow with him so he can slowly build up. He's a cute mover and loves doing anything with humans. He's always happy to see people and he thinks he is the family dog. He will sit with his head in your arms for hours. Multiple people have said he's a better cuddler than their husbands (but that's often not saying much!
---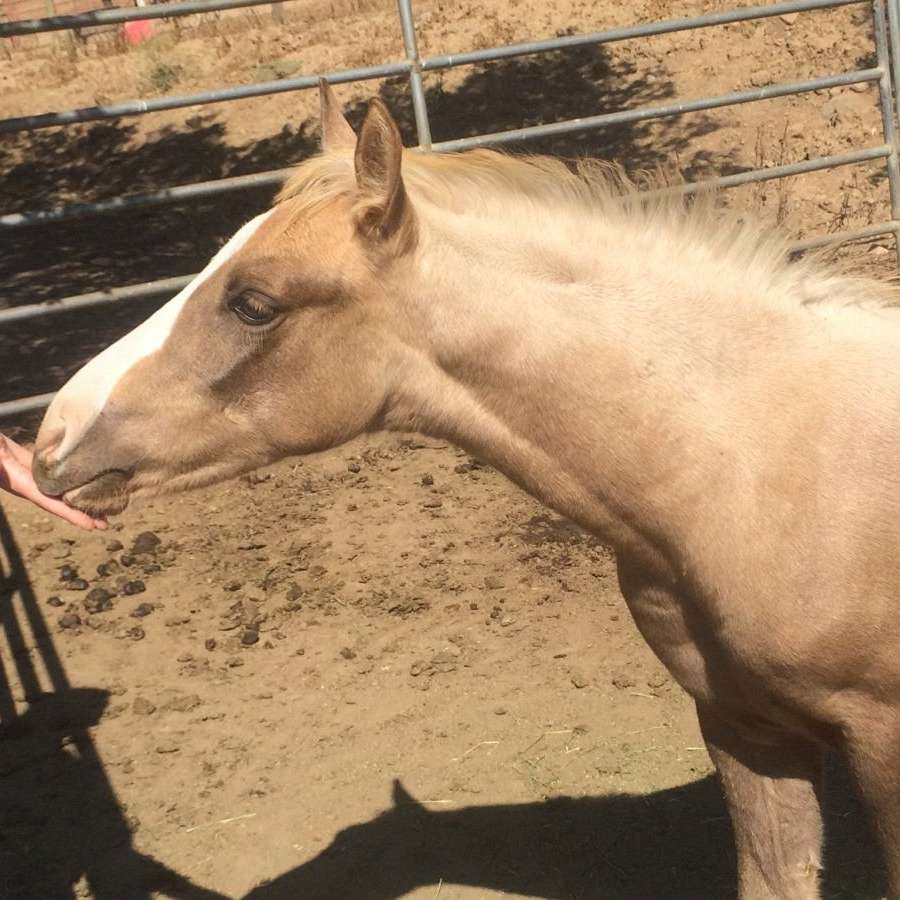 Maggie's Rescue
I rescue horses from feed lots and rehab, retrain and rehome them.