Additional Comments
Location: Randalia, IA (northeast Iowa)

Estimated height: 14-2 hh, maybe 14-3
Experienced trail horse. Intermediate+ rider.

"Misty" has been my primary trail riding mount for the past couple years and she was purchased from some friends who live in Wyoming and ride in the Big Horn Mountains. Many miles of trail experience at Volga, Zumbro Bottoms in MN, and she went back out to the Big Horn Mountains with me in 2015.... (read more) She leads, loads, stands for farrier, stands for worming/vetting, stands tied overnight to hitch rail or high line, can ride her with a crupper, saddle bags, etc etc. I believe she has even carried a pack-saddle previously as well. She does gait but has been ridden primarily at a walk so she prefers that pace. Intermediate rider listed only because she is high energy and likes to walk out and go. Some skittishness (no buck, bolt or rear) along with her high energy may cause beginners to be uncomfortable on her. Confident advanced beginners would likely get along just fine with her as well. Misty is for sale only because I have accumulated more riding mares in my APHA breeding program and no longer need an "extra" for my personal riding horse. She is truly too good to get the 5-10 rides I can get on her each year. She has not been ridden yet this year so I decided it's time to see if someone else could use her more than I. Proven broodmare as well! Last foaled a cremello colt in 2014, right before I purchased her. She tends to be towards the top of the herd pecking order.

There's not a whole lot more I can think of to say about her but feel free to ask questions! Conditional 21-day buy-back on this mare. If she ends up not being what you want, I will buy her back! Pretty firm on my price: registered MFTHBA, gorgeous color, proven broodmare and experienced trail horse. If I took less I'd never stop kicking myself....

More pictures on our Facebook page: Dusty Road Horses. Please visit our website www.dustyroadhorses.com to see other horses we have available. ***PLEASE visit our website and contact us via the contact info found there as we do not always get Equinenow inquiries forwarded to us and we do not log on here regularly***
Thank you for reading!
---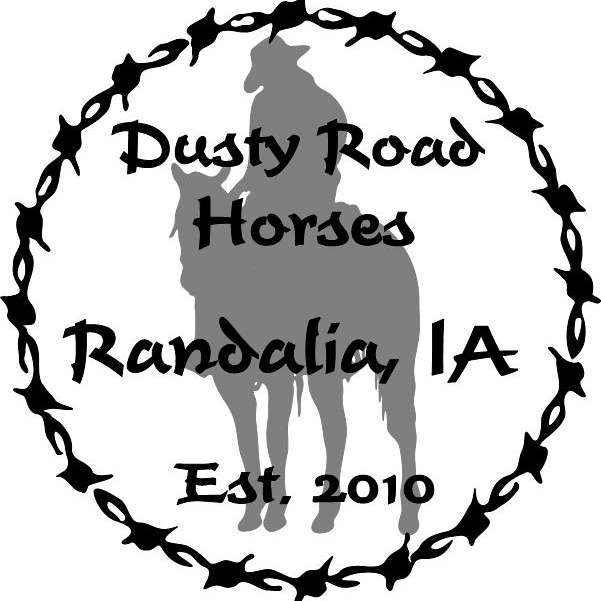 Dusty Road Horses
Dusty Road Horses is a small horse farm located in the northeast part of Iowa near Randalia (Fayette County). Small breeding operation to produce quality, usable horses for work, show, or trail.