Skills / Disciplines

Dressage, Gaited, Performance, Trail, Trail Riding, Trail Class Competition
Additional Comments
Check his video:
Watch 7-yo Rocky Mountain Gelding, Chestnut, Trail & Gaited Dressage

Nelson is a super cute gelding. He is 7 years old, 14.3 hands, unregistered Rocky Mountain Horse. He was very deep chestnut, but the sun bleached his coat! Nelson is very sweet, but he needs some time to get to know you. He is a horse for a confident rider, not a beginner horse. When we first got him, he was very skittish. He is not like that anymore, but he will be like that with a timid or unexperienced rider.... (read more) I think he would probably do best with 1 or 2 riders. He never ever bucked, he just likes to speed up when he gets insecure. But he's not out of control!

We love him! He is very pretty and sweet and riding him is fun! He is great with obstacles, traffic, tarp, flag etc. Not spooky. It is more the humans around him that he needs to learn to trust. He was very hard to catch in the beginning. Now when we pen him up in a paddock, he will walk away maybe a little bit, but we can catch him easily now. He will be harder in a big open pasture.

He has a nice comfortable slow gait. You can speed him up and he feels like magic!!! He can gait very smooth and fast. He needs miles to confirm the fast speed. He will canter every now and then when you speed him up. But he is fun to ride and comfortable. He is great on trails. He will look at things occasionally, but doesn't freak out, more of shying away from the possible monster in the bushes. I think he would do great with some more dressage training to do Gaited Dressage as well. He moves off of leg pressure. Good stop and back up, well balanced. Neck reins a little bit, he's better when you plow rein. I want Nelson to go to the perfect home! Where somebody puts time in him to get to know him. As soon as he has your trust, I'm sure you fall in love!

Nelson is UTD on shots, coggins, wormer.

More info:
903-647-0079
www.insideouttx.com
Located: Van Alstyne, TX
Like our Facebook page: Inside Out TX

WE ALSO OFFER HORSE TRAINING, FULL CARE BOARDING AND PASTURE BOARDING. CONTACT US FOR MORE INFORMATION!


Shipping Notes
We can haul your horse for you. The horse will be hauled without any other horses, it is a customized trip. From our barn to our customer. No stops or layover. Ask us for a price.
---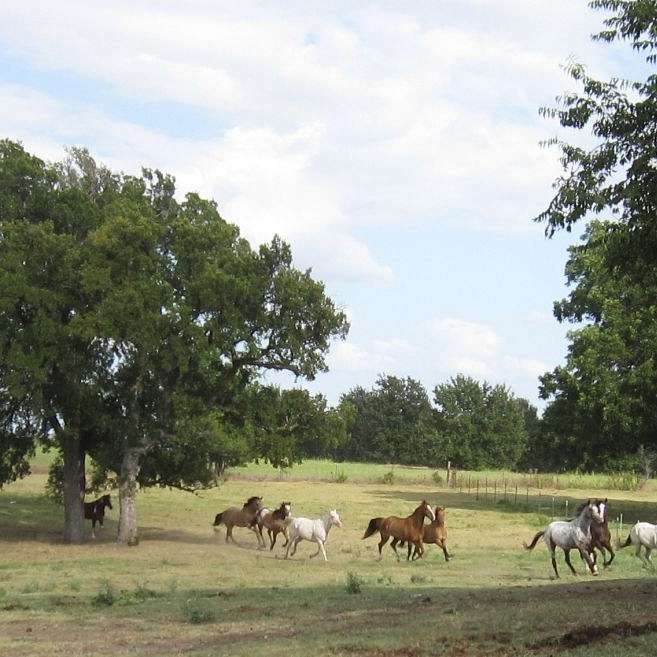 Inside Out LLC
We are located in Van Alstyne, TX. Right on Hwy 75, very easy access! About 1 hour north of Dallas. We train horses in all direction; english, western, gaited, reining, trail riding, desensitizing, tuning up, saddle breaking, etc etc. We work with all breeds, registered and unregistered. Sales is a big part of our business, including Consignment Sales. We also offer horse boarding and riding lessons at our ranch or on location.