Additional Comments
"Frog" is a 10 year old, very flashy, tri-colored, tobiano paint gelding. He stands 14.hh and is 100% sound and healthy. He is a very stout and sturdy horse and is chunky built. He has a nice easy going disposition and is very easy to get along with. He has good ground manners and will stand for grooming, tacking up, farrier, etc. He is currently shod.

Frog used to work to a wagon and that is what he has been doing most of his life.

He gets along well with other horses and falls to about the middle in the pecking order.... (read more)

Frog is easy to ride. He neck reins or plow reins. He has a nice smooth trot, a very comfortable lope and he will also get-up-and-go if you ask. He is currently being ridden in a Tom Thumb bit.

He has been ridden by a very confident beginner as well as intermediate riders and experienced riders. He does have a pretty big motor for a pony his size, and he may intimidate a beginner who prefers to amble along at a slower pace.

Out on the trails, Frog is content to ride as the lead horse, or bringing up the rear. He will walk quietly behind the other horses with no problem. He rides well with a group or out alone. He will cross logs, ditches, walk up steep banks, go through creeks, across bridges, etc.

He really is a fun pony for anyone! He would make a good game pony if someone taught him the patterns. He has loads of speed and is ready to go at your command.

If you are looking for a sane, level headed pony to ride the trails with, take to the show ring or just to hang out with, Frog is the one for you.

Loads and trailers well.

Asking $1,200. If interested, please call Rachel Vick at 931.994.7171. Please no calls past 10:00 PM. No callers under 18 years old, no first time horse owners. Thanks and God Bless!
---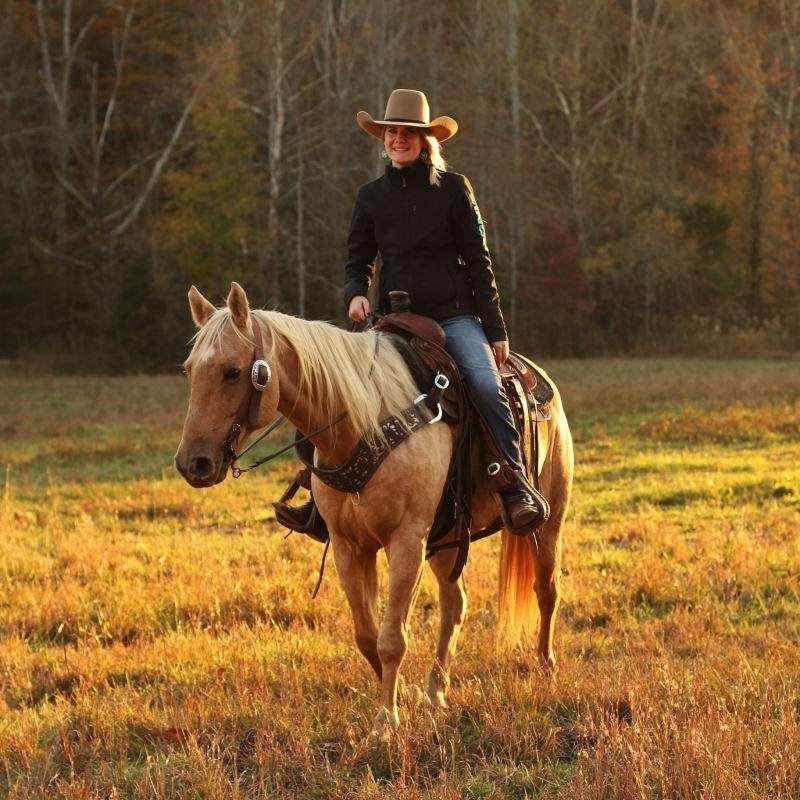 Double R Riding Horses
Our goal is to bring you quality riding horses, at an affordable price! "A good name is rather to be chosen than great riches..." Proverbs 22:1