Skills / Disciplines

Trail, Trail Riding, Western Pleasure, Western Riding, Youth
Additional Comments
"Ladybug" is a 4 year old Quarter Horse mare. She stands 14.3 hh, though she will probably max out at 15.0hh. She has a big hip and chest and has correct conformation. She will only get bigger with time. She is not registered. She is easy to catch, comes to feed. She has excellent ground manners, leads well and is not pushy at all. She will stand quietly all day for grooming, tacking up, farrier, fly spray, shots, etc. She is wearing shoes on all four hooves.... (read more) She is 100% clean and sound, with no bad habits or vices.
Lady bug has had 90 days of training and has been trail ridden since then. She has a nice low headset. knows her lead changes and is very soft and comfortable. She is very soft to the bit and will give you her head, with just the tiniest bit of pressure. She neck reins, and will turn off of her hindquarters. She will drop her head and back up, without even using the reins. She moves off of leg pressure well and will sidepass. Ladybug is well on her way to being able to be ridden bridleless. I am riding her in just a light snaffle bit, though you could probably move up if you wanted. She is very level-headed, smart and willing and ready to go any direction. I think she would make a great pleasure horse, with some time.
Ladybug is an excellent trail horse. She will go anywhere you point her, without hesitating. She has been ridden countless hours on back roads, black top, miles of horse trails as well as straight through the woods with no trail at all. She has been ridden through thick underbrush, up steep banks, through ditches, across creeks, even where it's deep enough to swim through. She is traffic safe and has been around wagons, loud kids, traffic, dogs, etc. She has probably had more trail miles put on her in the last 4 months, than most horses have had in their whole lifetime. She is a perfect lead trail horse, as well as bringing up the rear, or anywhere in the middle. She is quiet and easy-going and gets along great with the other horses. She is not spooky and is very safe in the woods. She is not a dead head, she is alert and paying attention to the rider as well as her surroundings. She is an excellent trail mare and I would trust her with carrying a beginner (as long as someone experienced is supervising).
She loads and trailers well, no problems.
If you are looking for a very flashy mare, who has an incredible start and is ready to go in any direction, who is an amazing trail horse, who is very calm and easy-going, than Ladybug is the horse for you. I would like someone to buy her who isn't going to just let her sit. She has tons of potential and I hope her next owner will want to use it.
Asking $1,400. If interested, please call Rachel Vick at 931.994.7171. Please don't e-mail. I do not check my e-mail regularly. Please no first time horse owners or callers under 18 years old. Thank you and God Bless!!
---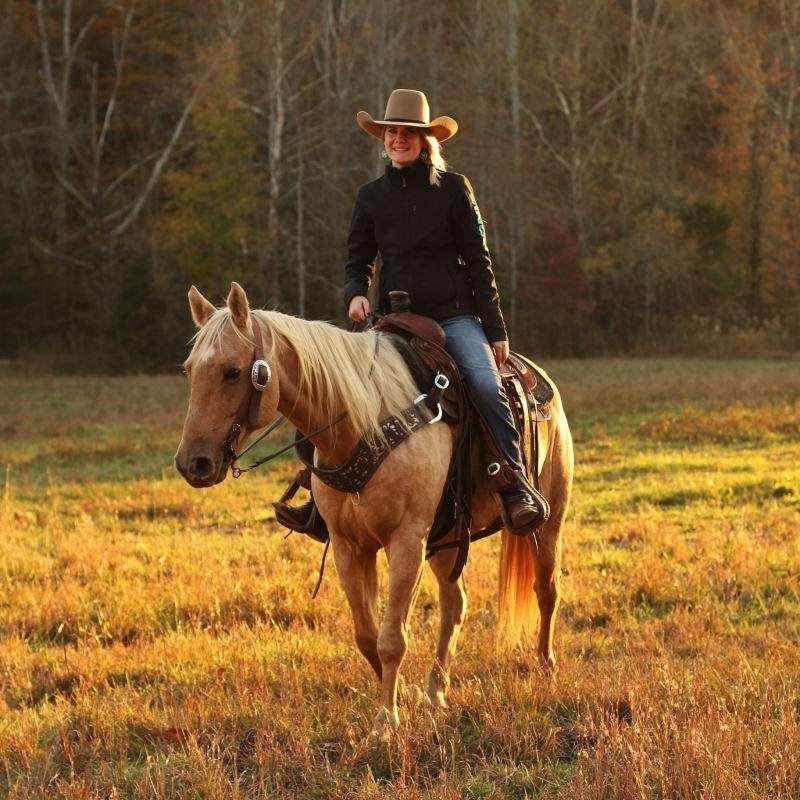 Double R Riding Horses
Our goal is to bring you quality riding horses, at an affordable price! "A good name is rather to be chosen than great riches..." Proverbs 22:1