Skills / Disciplines

All Around, Athletic, Barrel Racing, Calf Roping, Companion, Cutting Prospect, Experienced, Finished, Flashy, Halter, Heading, Heel, Horsemanship, Penning, Pole, Project, Ranch, Ranch Versatility, Ranch Work, Ridden Western, Rodeo, Roping, Show, Showmanship, Steer Roping
Additional Comments
ROSES SPICE BOY aka "Cowboy" is an registered AQHA palomino gelding (Papers in hand). He was born May 15th 2004, which makes him 11 years old. His AQHA registration number is 2706297. He stands approx 15.1hh.
He is great out in the pasture and is closer to the top in the pecking order. He is pastured with both geldings and mares. Cowboy has excellent ground manners and will stand quietly tied all day for grooming, tacking up, fly spray, farrier, shots, etc.... (read more) He is a very sweet boy with a very quiet demeanor.
Cowboy is currently being ridden in a wonder bit (sliding gag) and does well in it. He is a comfortable horse to ride. He will walk quietly, he has a nice easy trot and a slower lope. He will also get up and go if you ask and has some speed.
He is an excellent trail horse, he would prefer to be the lead horse, though he will ride in the back as well. He will go wherever you point him and is not spooky. He will cross logs, ditches, creeks, climb steep banks, etc. He is alert and paying attention to the rider.
Cowboy is also a very handy working horse. He will work a cow and has been roped off of multiple times. He will need some tuning up if you want to use him for roping out of a box, but as far as using him out in the pasture and using him for work, he is ready to go. He is very handy if you need to cut out a calf from the herd or use him for penning. He neck reins very well, he knows leg pressure, and will turn on a dime. He will go right into a lope without trotting. He will slide to a stop as soon as you ask him to. He has an excellent handle. Cowboy is not a fancy show horse, but if you give him a job he will do it well. He is constantly waiting on the rider to tell him what to do. He is quick to respond and always ready for a command. He is one of those great all around horses, who have multiple purposes that are good to have around.
Cowboy is currently barefoot, and has done fine that way, though I would have him shod if you are going to do a lot of riding on rough terrain.
If you are looking for a big and sturdy, very handy, Quarter Horse to use working on your ranch, showing or just trail riding, give us a call at 931.994.7171 or 931.994.7486 and we can set up a time for you to come see him. Asking $2,200. Thanks and God Bless!
---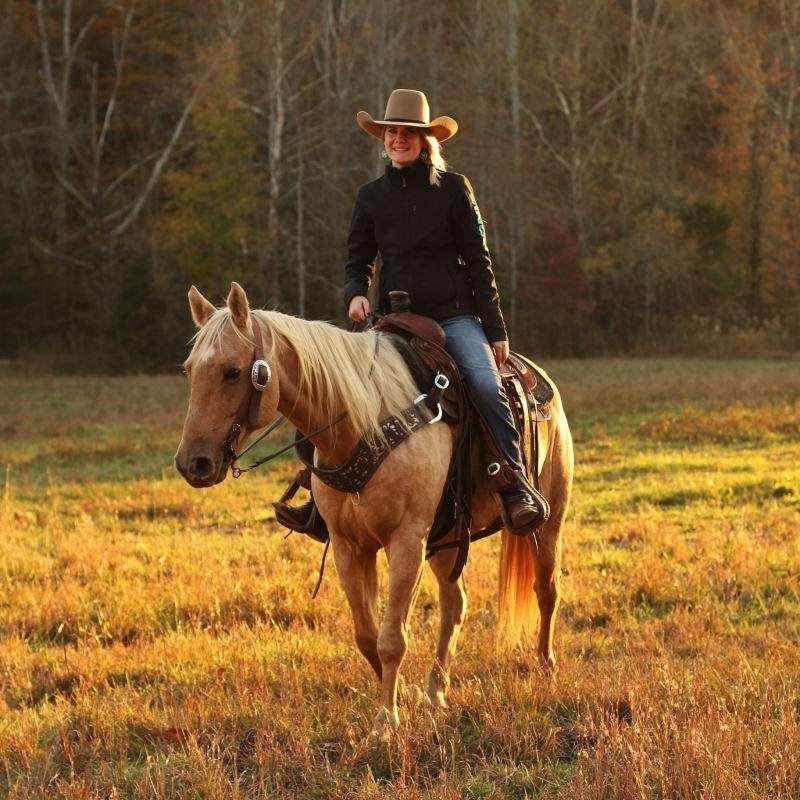 Double R Riding Horses
Our goal is to bring you quality riding horses, at an affordable price! "A good name is rather to be chosen than great riches..." Proverbs 22:1